ERP Support Analyst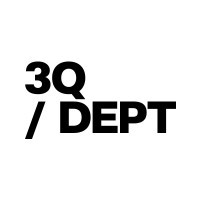 3Q/DEPT
IT, Customer Service
Skopje, Macedonia (FYROM)
Posted on Monday, October 30, 2023
This role resides within our Technology Business Unit, based in the vibrant city of Skopje. Our spacious office hosts a diverse team of over 100 skilled professionals across four core disciplines: Technology, Data, Motion Design, and Marketing. Our unwavering commitment is to foster global collaborations, tirelessly crafting forward-thinking solutions for prestigious clients like Meta, TikTok, eBay, Netflix, and others
JOB PURPOSE
A group of Systems enthusiasts with a global footprint. A very diverse team with different levels of education & professional experience. Some team members have been here since the foundation of DEPT®, others joined no more than a month ago. We're trusting and believe in creative freedom and autonomy;If you grow, we grow. That's why we'll cheer you on [and support you] with personal coaching, a development plan and budget. Projects that work as well for you as the other way around. From short and snappy to more in-depth: whatever fits your ambition;
KEY RESPONSIBILITIES
Leveraging Jira service desk to support the NetSuite platform on a day to day basis
Support in other financial applications which integrate with NetSuite
Work closely with PO & stakeholders to translate potential changes into system configurations
Configure and manage user roles, permissions, and profiles to ensure system integrity and security.
Supported by team members, implement, test, and deploy issue fixes and impact of new updates
Provide end-user training and support, ensuring that the team can effectively use NetSuite.
Support PO in regular system audits and periodic reviews to identify areas for improvement or optimisation.
Keep abreast of new NetSuite features and functionalities to provide recommendations for improvements
Led by NS PO, coordinate with NetSuite support and third-party consultants as needed
WHAT WE ARE LOOKING FOR
Have at least 1-3 years of experience in a similar position;
Have experience in financial accounting software, such as Oracle Netsuite, Microsoft Dynamics or SAP;
Have solid problem-solving and troubleshooting skills
Have experience in using JIRA or similar software
Feel comfortable building and maintaining international relationships with our business teams;
Experience with scripting is a plus;
Speak and write English fluently


WE OFFER
Hybrid working: you have the choice to work from our office or remotely
Additional private healthcare
Profit sharing bonus at the end of each year
Refreshments provided in the office all week, as well as drinks at 4pm on a Friday
A reputation for doing good. DEPT® has been a Certified B Corp® since 2021 and named 'Agency of the Year' at both The Lovies and The Webby Awards.
Awesome clients. Whether big or small, local or global — at DEPT® you'll get the opportunity to work with clients of all sizes and across all industries. And we celebrate all of our successes together!
The opportunity for possibility. We want to enable you to do what you do best and help you develop your skills further with training, development and certifications.
Annual trip to DEPT® Festival in the Netherlands: a chance to meet other people in DEPT®, see great talks from industry leaders, and have an all expenses paid weekend of fun!
Global annual DEPT® Cares Month in which employees come together and donate their skills to support local charities.
WHO ARE WE?
We are pioneers at heart. What does that mean? We are always looking forward, thinking of what we can create tomorrow that does not exist today. We were born digital and we are a new model of agency, with a deep skillset in tech and marketing. That's why we hire curious, self-driven, talented people who never stop innovating.
Our culture is big enough to cope and small enough to care. Meaning, that with people across 30+ countries, we're big enough to provide you with the best tools, global opportunities, and benefits that help you thrive. While acting small by investing in you, your growth, your team, and giving you the autonomy to solve our clients problems, no matter where you are in the world.
DIVERSITY, EQUITY & INCLUSION
At DEPT®, we take pride in creating an inclusive workplace where everyone has an equal opportunity to thrive. We actively seek to recruit, develop, nurture, and retain talented individuals from diverse backgrounds, with varying skills and perspectives.
Not sure you meet all qualifications? Apply, and let us decide! Research shows that women and members of underrepresented groups tend not to apply for jobs when they think they may not meet every requirement, when in fact they do. We believe in giving everyone a fair chance to shine.
We also encourage you to reach out to us and discuss any reasonable adjustments we can make to support you throughout the recruitment process and your time with us.
Want to know more about our dedication to diversity, equity, and inclusion? Check out our efforts here.