Senior Social Advertising Consultant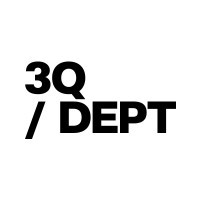 3Q/DEPT
Marketing & Communications
Madrid, Spain
Posted on Monday, November 20, 2023
For our Social Advertising team, we are looking for a Senior Social Advertising Consultant who creates rock-solid social media strategies for our clients and who translates these into result-oriented campaigns.
As a Social Advertising Consultant at DEPT®, you know better than anyone how our customers can achieve their goals with the help of social advertising. You work out a strategy by debriefing the customer's needs and translating them into a clear approach. In addition to supporting you in devising the strategy, you are responsible for setting up, optimising and analysing campaigns on Facebook, Instagram, Snapchat, Twitter, TikTok, Pinterest and LinkedIn. An important part of this role is communicating with your customers about the objectives and progress of their social advertising campaigns. You do this with the help of reports, after all, data is key. You will be supported in the executive tasks by a Social Advertising Consultant.
Digital Marketing at DEPT®:
A group of analytical and performance-driven colleagues that will feel like friends in no-time;
Good vibes: we're trusting and believe in creative freedom and autonomy;
If you grow, we grow. That's why we'll cheer you on [and support you] with personal coaching, a development plan and budget;
Projects that work for you as well as the other way around. From short and snappy to more in-depth: whatever fits your ambition;
Clients that will make you feel like a proud ambassador, like Netflix, Foot Locker & Philips.
Best of both worlds: the pros of an international leading agency with the energy of your next door agency.
We strongly support diversity and are committed to create an inclusive environment for everyone at DEPT®. Ultimately, we are looking for a unique individual who wants to strengthen our work and community.
YOU:
Are able to translate a customer objective into a clear social advertising strategy;
Have experience with tooling like the platform ads managers (Meta, LinkedIn, TikTok, Pinterest, Snap, Twitter), Google Analytics, Smartly and Channable.
Have at least 4 years of experience in setting up, optimizing and analyzing social advertising campaigns;
Have previously worked in a digital environment, experience at a digital marketing agency is an advantage;
Feel at home in an international environment;
Can switch from serious to play in the blink of an eye;
Are located in or around Madrid.
DEPT® is a pioneering technology and marketing services company that creates integrated end-to-end digital experiences for brands such as Google, KFC, Philips, Audi, Twitch, Patagonia, eBay and more. Its team of 2,500+ digital specialists across 30+ locations on 5 continents delivers pioneering work on a global scale with a boutique culture. DEPT® is committed to making a positive impact on the planet and since 2021 has been Climate Neutral and B Corporation certified. Learn more about our diversity, equity, and inclusion efforts here or visit our <<careers page>> to find out more about culture and growth opportunities at DEPT®.
At DEPT®, we take pride in creating an inclusive workplace where everyone has an equal opportunity to thrive. We actively seek to recruit, develop, nurture, and retain talented individuals from diverse backgrounds, with varying skills and perspectives.
Not sure you meet all qualifications? Apply, and let us decide! Research shows that women and members of underrepresented groups tend not to apply for jobs when they think they may not meet every requirement, when in fact they do. We believe in giving everyone a fair chance to shine.
We also encourage you to reach out to us and discuss any reasonable adjustments we can make to support you throughout the recruitment process and your time with us.
Want to know more about our dedication to diversity, equity, and inclusion? Check out our efforts here.
Read more about our application process here and apply by clicking on the 'Apply' button or via our Whatsapp number +31 6 82 05 34 32