Intern Recruitment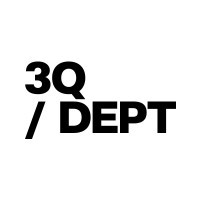 3Q/DEPT
Rotterdam, Netherlands · Amsterdam, Netherlands
Posted on Tuesday, November 21, 2023
This role is part of our Holding team based in Amsterdam and Rotterdam. Our team is a vibrant mix of talents, ranging from finance, hospitality and travel experts to recruitment, People & Culture, and marketing enthusiasts. We're the behind-the-scenes-heroes, the working-across-all-teams ones. Think of us as the powerhouse that keeps DEPT® Netherlands running smoothly; Depsters can always rely on us for answers, ideas, support, and exciting outings and initiatives.
Wanted: an ambitious, inquisitive and talented intern who wants to learn all tricks of the recruitment profession within the digital industry.
As a recruitment intern, you support the recruitment team in recruiting the best and best new colleagues, you are responsible for the organization of student recruitment events and you have the opportunity to gain recruitment experience within the digital industry. We are looking for a creative, social student who is very strong in communication, and results-oriented.
KEY RESPONSIBILITIES
Finding the best interns from designers to developers and from data scientists to account managers;

Take on an administrative role within the team by ensuring interviews are scheduled, the career inbox is managed, and Whatsapp applications are replied to;

Organizing our student recruitment events.
All in all, there is loads to learn during this internship.
WHAT WE ARE LOOKING FOR
Study in the field of Business Administration, Human Resource Management, Organizational Psychology or a comparable degree;

Have an affinity with social media, advertising and technology and want to learn what digital professionals do;

Are structured and can organize well;

Are proactive, social and independent;

Are available full-time from February 2024 for 4 or 5 days per week, for a duration of 5-6 months.
WE OFFER
DEPT® has been named A

Great Place To Work in 2022

and certified B-Corp® since 2021 - award winning in the best way possible.

Awesome clients. Whether big, small, local or global — at DEPT® you'll get the opportunity to work with all of them. And we celebrate all of our successes together!

Opportunities to develop your skills even further through training and certifications.

Everything to focus on your health: from free bootcamp to yoga lessons, mindfulness sessions, mental health services, serious discounts on sport memberships, healthy lunches at the office, and above all: a safe work environment.

A monthly allowance of 450 euros + internet allowance

Great fringe benefits; use of OV-bikes, an NS Business Card and many other goodies.

You can discover even more employee benefits

here

.
WHO ARE WE?
We are pioneers at heart. What does that mean? We are always looking forward, thinking of what we can create tomorrow that does not exist today. We were born digital and we are a new model of agency, with a deep skillset in tech and marketing. That's why we hire curious, self-driven, talented people who never stop innovating.
Our culture is big enough to cope and small enough to care. Meaning, that with people across 30+ countries, we're big enough to provide you with the best tools, global opportunities, and benefits that help you thrive. While acting small by investing in you, your growth, your team, and giving you the autonomy to solve our clients problems, no matter where you are in the world.
DIVERSITY, EQUITY & INCLUSION
At DEPT®, we take pride in creating an inclusive workplace where everyone has an equal opportunity to thrive. We actively seek to recruit, develop, nurture, and retain talented individuals from diverse backgrounds, with varying skills and perspectives.
Not sure you meet all qualifications? Apply, and let us decide! Research shows that women and members of underrepresented groups tend not to apply for jobs when they think they may not meet every requirement, when in fact they do. We believe in giving everyone a fair chance to shine.
We also encourage you to reach out to us and discuss any reasonable adjustments we can make to support you throughout the recruitment process and your time with us.
Want to know more about our dedication to diversity, equity, and inclusion? Check out our efforts here.