Senior DevOps Engineer | Argentina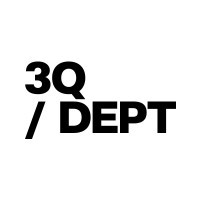 3Q/DEPT
Software Engineering
Argentina
Posted on Tuesday, November 21, 2023
WHY DEPT®?
We are pioneers at heart. What this means, is that we are always leaning forward, thinking of what we can create tomorrow that does not exist today. We were born digital and we are a new model of agency, with a deep skillset in tech and marketing. That's why we hire curious, self-driven, talented people who never stop innovating.
Our culture is big enough to cope and small enough to care. Meaning, that with people across 20+ countries, we're big enough to provide you with the best tools, global opportunities, and benefits that help you thrive. While acting small by investing in you, your growth, your team, and giving you the autonomy to solve our clients problems, no matter where you are in the world.
For our Technology team, we are looking for a Senior DevOps Engineer who can build the best platforms for our clients and project teams and can maintain our existing solutions in the smartest way possible. Someone who can switch gears quickly and knows how to come up with automatic workflows to help our teams to accelerate in their work. Someone who lifts up the quality standards.
What will your day be like?
As a DevOps Engineer, you search together with your colleagues for the best solutions which you independently translate to the perfect end result.
You are responsible for building next level cloud platforms and setting up CI/CD pipelines.
You work closely with your SRE colleague's to handover the operations to them.
You know how to create long-term simplicity and automate everything so your team can deliver quality to our clients.
Technology is transforming fast and that is why we are looking for someone who is eager and motivated to work and experiment with new techniques.
Tech Stack requirements:
AWS services
NodeJs
IAM,
Networking
Security Groups
Terraform
CI/CD
Github actions
About You:
You are living in any part of Argentina

You feel comfortable using english on a daily basis with clients, having at least having an upper intermediate oral level is a requirement

Have a minimum of 5 years of experience as DevOps Engineer;
Nimble CI/CD mindset with accompanying documentation
Experience with complex deployment workflows
You are a team player with excellent communication skills that is also comfortable working independently
Security first mentality
Have the ambition to take ownership on the projects you work on;
Are eager to work closely with our clients;
Are good in working together with colleagues from different disciplines;
Feel responsible for the end product;
You will work in a young environment with clever minds that work for a variety of clients. Yes, we are eager to bring on board the most talented experts in the game. And we are also looking for a perfect talent. Someone who is eager to learn and strives towards a better world, takes the stage, is a futurist at heart, and someone who is down to cheer with us to a successful week as well! We strongly support diversity and are committed to creating an inclusive environment for all employees. Ultimately, we are looking for a unique individual who is able to strengthen our collective.
WE SUPPORT YOU BEING YOU:
DEPT® is an equal opportunity employer (EOE). We believe our work is its best when our people feel safe and free to be themselves. We're committed to an inclusive and barrier-free recruitment and selection process and workplace, regardless of anyone's identity, background, beliefs, lifestyle or disabilities. So tell us about any accommodations you need. It's totally confidential and only used to make sure you feel fully supported at every step.
We are a B Corp-certified company passionate about purpose-driven work. Our hope is that you can feel good about the contributions DEPT® is making to the world and we always have an open door for your ideas in making the world a better place.
DEPT® is a pioneering technology and marketing services company that creates integrated end-to-end digital experiences for brands such as Google, KFC, Philips, Audi, Twitch, Patagonia, eBay and more. Its team of 2,500+ digital specialists across 30+ locations on 5 continents delivers pioneering work on a global scale with a boutique culture.
DIVERSITY, EQUITY, & INCLUSION
At DEPT®, we take pride in creating an inclusive workplace where everyone has an equal opportunity to thrive. We actively seek to recruit, develop, nurture, and retain talented individuals from diverse backgrounds, with varying skills and perspectives.
Not sure you meet all qualifications? Apply, and let us decide! Research shows that women and members of underrepresented groups tend not to apply for jobs when they think they may not meet every requirement, when in fact they do. We believe in giving everyone a fair chance to shine.
We also encourage you to reach out to us and discuss any reasonable adjustments we can make to support you throughout the recruitment process and your time with us.
Want to know more about our dedication to diversity, equity, and inclusion? Check out our efforts here.
#LI-Remote