Hub Lead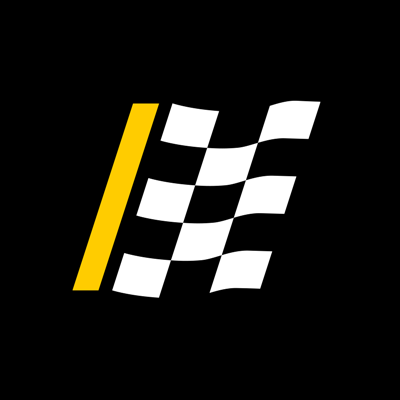 Advance Auto Parts
Bradenton, FL, USA · state rd, nc, usa · Bradenton, FL, USA
Posted on Saturday, November 18, 2023
Job Description
The Hub Operations Lead is responsible for the day to day operations and workflow of all HUB functions to include execution of store Hub order fulfillment, Inventory control and all associated processes. Depending on the size and scope of the HUB operations, some HUB Operations Leads will lead 1 or more team members assigned to HUB operations. These roles are HUB Inventory Specialist and HUB drivers. The individual in this role should have good knowledge of store systems, basic parts knowledge, good interpersonal skills and prior experience leading other Team Members. The role has in-depth knowledge of the store inventory and requires the ability to network with nearby stores, Hubs, pdq and external suppliers for order fulfillment. The role owns responsibility for maintaining Hub company standards. This position is full time. Position may require MVR certification, and should complete all training materials and attend all store meetings.
Primary Responsibilities
Responsible for Hub operations and resolution of Hub orders and processes in a timely manner
Responsible to provide direction, organize and delegate work and ensure execution related to leading HUB related Team members (Hub /Loop Drivers and Hub Inventory Specialist)
Review Hub orders, pulling parts, stage product, finalize paperwork
Interaction with internal and 3rd party Drivers on paperwork, instructions
Engaging store to facility network to determine part sourcing and logistics solutions, work with ordering store for fulfillment options if unavailable in network
Work with GM, DM and CSC support for proper inventory mix and levels
Inventory accuracy and functions as it relates to the parts department and HUB inventory to include- Onhand accuracy of inventory, shrink results, Cycle Counts, Outages, Planograms, Maxi changes, Price Changes, Front & Face, Truck lead
Manage and comply with all Hub records and all paperwork policies and procedures
Urgently Communicate any risks or concerns regarding order fulfillment or shipments to the appropriate store leader(s)

Lead stocking activities from replenishment orders, to include scanning in product and ensuring completion within 24 hours
Secondary Responsibilities
Additional Inventory activities including Overstocks, Callbacks, Resets
Safely deliver parts to customers as needed
Assist with Front Room Inventory functions
Assist with cores and defects
Fixed Activities: Store Cleanliness including floors, bathrooms, facing, dusting, parking lot
Assist as needed with MOD and other store related actions
Success Factors
Friendly communication
Ability to locate and stock parts
Safety knowledge and skills
Operating inventory systems and store equipment, including forklift, pallet jack and/or hand jack
Operating POS and Parts lookup systems
Ability to execute and train inventory systems and store equipment

High attention to detail
Essential Job Skills Necessary for Success as a Hub Operations Manager
Must be competent at oral and written communications and handle basic math computations.
Should have prior retail experience, including basic merchandising and inventory management skills.
Able to drive forklift, if certified and applicable, and use a hand truck and pallet jack.
Should be well mannered, neat in appearance and possess the ability to meet and deal with the public in an unbiased manner.
Previous work records should demonstrate stability and performance results.
Scheduling factors necessitate that the individual should be able to come to work on short notice, and/or work flexible hours including nights and weekends.
Immediately report to General Manager and/or District Manager any violation of company policy or procedure.
Prior Experience that Sets a Hub Operations Manager up for Success
Inventory management in a retail environment or logistics center of operations
Education
High school diploma or general education degree (GED)
Certificates, Licenses, Registrations
None
Physical Demands
The physical demands and work environment described here are representative of those that must be met by an employee to successfully perform the essential functions of this job, with or without reasonable accommodation. While performing the duties of this job, the employee will predominantly be walking or standing. The employee is required to be able to talk and hear and use hands and fingers to handle or feel; reach with hands and arms; climb or balance; and stoop, kneel, crouch, or crawl. The employee must frequently lift and/or move up to 50 pounds and occasionally lift and/or move up to 100 pounds. Specific vision abilities required by this job include close vision, distance vision, color vision, depth perception, and ability to adjust focus.
Work Environment
The work environment characteristics described here are representative of those an employee encounters while performing the essential functions of this job, with or without reasonable accommodation. While performing the duties of this job, the employee is usually working inside; however, they will occasionally be outside and exposed to various weather conditions while performing such tasks as installing batteries and wiper blades. The employee is also occasionally exposed to moving mechanical parts; high, precarious places; toxic or caustic chemicals; risk of electrical shock; explosives; and vibration. The noise level in the work environment is usually moderate.
Web Content Viewer
California Residents click below for Privacy Notice:
http://www.worldpaccareers.com/uploads/2/4/0/4/24047148/advance_auto_parts_--_california_candidate_privacy_notice.pdf