Inside Sales Specialist - Norcross, GA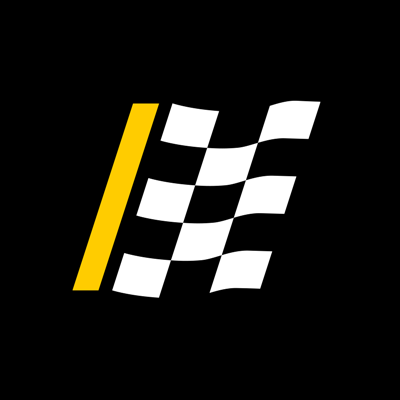 Advance Auto Parts
Sales & Business Development
Norcross, GA, USA
Posted on Saturday, November 18, 2023
Job Description
General Duties:
Primary responsibility will be to develop and implement proficient selling skills while demonstrating specific repetitive competencies in the areas of prospecting, growing, developing and maintaining an active assigned customer account base. This includes effective solicitation of automotive related product across all WORLDPAC car lines to customers for the purpose of developing them into long-term business clients. New account development is an integral part of the job activity and overall position responsibility. The position requires the individual demonstrate the ability to grow sales while consistently improving the quality and performance of assigned customers.
Essential Functions:
Achieves assigned performance goals and objectives as set by management.
Manages a finite number of active customers as defined by management.
Develops new leads by utilizing all available resources, including referrals, web and other electronic media.
Maximizes current customer potential by using all available resources, including but not limited to CRM contact and data mining tools, purchase analysis to determine growth opportunities, regular contact with owners and key decision makers, VAS (training, etc.), developing and leveraging relationships, periodic field work, maintaining current knowledge of new product and market developments.
Documents all relevant account activity in the CRM tool or other appropriate areas.
Represents WORLDPAC in a highly professional manner and in accordance with the company's code of conduct and ethics.
Maintains a current working knowledge of local markets and tailors sales strategy to customers within these
markets.
Maintains current automotive knowledge and computer technical skills.
Maintains positive working relationships with territory development managers, branch operations, customer support and other internal departments.
Prepares a yearly budget for assigned customer base, including new customer development based on customer or market potential.
Travels periodically based upon customer needs as determined by the immediate supervisor.
Minimum Years of Related Experience:
1 -3 Years
Work Experience Required:
Extensive automotive parts knowledge. Import knowledge a plus.
Customer Service experience.
Strong telemarketing or customer services experience (1-3 years minimum) in areas of new account solicitation and customer development in the automotive after market industry.
Skills & Abilities Required:
Proficiency in the use of technology tools used to manage and develop new and existing customers, including but not limited to computer hardware and software and on-line resources (internet and intranet and telephone systems).
Adapts positively to a changing environment.
Capable of working under pressure and meeting deadlines. Goal oriented with a continual drive to succeed.
Works with minimal supervision.
Uses analytical and problem-solving skills in a professional manner. Proficient w/data entry including speed and accuracy.
Communicate effectively with teammates, customers and vendors of the organization. Excellent verbal and written communication skills in English and in a clear articulate manner.
Ability to add, subtract, multiply, and divide in all units of measure, using whole numbers, common fractions and decimals.
Ability to solve practical problems and deal with a variety of situations where only limited standardization exists. Ability to interpret a variety of instructions in written, oral, diagram or schedule forms.
Knowledge of Microsoft's Excel, Word, Power Point a plus.
Preferred Experience or Skills & Abilities:
Completion of college course of study preferred.
Bilingual skills preferred.
Education Level:
Associates Degree, or equivalent experience.
Language Requirement:
English.
Decision- Making Scope:
Occasionally makes significant decisions within the standards of the position. Is primarily guided by established policy and procedures. Questions and problems that fall outside of standard operating procedures are referred to supervisor.
Contacts with Others/ Supervision:
Required to interact inside and outside their department. May involve frequent interaction with external contacts. Receives general guidance on work priority with substantial employee latitude
Use of Confidential Data:
Frequently has access to and utilizes proprietary or confidential data.
California Residents click below for Privacy Notice:
http://www.worldpaccareers.com/uploads/2/4/0/4/24047148/advance_auto_parts_--_california_candidate_privacy_notice.pdf