Sr. Analyst, Logistics Yard Management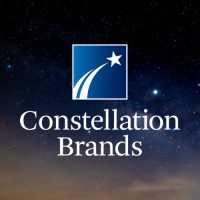 Constellation Brands
IT, Operations
Remote · United States
Posted on Saturday, November 18, 2023
Job Description
About Constellation Brands
If you have taken a moment to toast with a glass of wine, celebrate with a cocktail, or relax with a bottle of beer, chances are that you've shared that moment with us. For more than 75 years, we've led the beer, wine, and spirits industry by building admired brands that delight our consumers. Our portfolio balances iconic brands, such as Corona and Modelo, with exciting gems, such as Prisoner Wine Company and High West.
About the Digital Business Acceleration (DBA) Team
Today, we continue to push boundaries by transforming our company through the Digital Business Acceleration (DBA) program. As a member of an agile team, using digital, data science and advanced analytics, you will build business-changing digital tools and capabilities with a state-of-the-art tech stack. As a member of DBA, are the architect of your career with support and mentorship to thrive. You will have the opportunity to dive headfirst into exciting opportunities that will enable you to learn new things and work on a variety of different projects. We value bold ideas, teamwork, and an entrepreneurial spirit. We like to have fun and truly embody a work hard, play hard mentality.
About Our Team's Culture
Culture is the lime to our Corona and represents who we are. It's really simple. We follow our 3 C's – Care, Community, and Curiosity in everything we do. We care about and support one another and the work we do, we fail fast and learn together, and we never stop pushing boundaries and asking questions.
Community – We fail, discover, and celebrate together.
Curiosity – We are open-minded and continue to test and learn as a team.
Care – We are genuine in our interactions and take pride in being authentic and supportive teammates.
About the Employee Experience
Product Allowance so you can kick back and relax with Constellation's awesome products.
"Quiet Weeks" where there are no meetings scheduled as an opportunity to focus on individual development goals and have some heads-down time.
Summer hours where we have half days on Fridays
Tuition Reimbursement up to $10,000/year so you can continue feeding your brain
$500 towards your home office set up
Ongoing learning opportunities, development experiences, and mentorship programs
Occasional team-building meetups
160 hours of PTO with 13 paid holidays
Life/Work Balance? We're all about it. We offer much more than just health care benefits. Our innovative programs and resources are designed to support physical, mental, and emotional well-being for you and your family.
About You
We're not here to put you in a box, but- like our brands- we have found that a particular blend of attributes and mindsets successfully make up an "outstanding candidate cocktail" Recipe as follows:
Equal parts willingness to put ambitious ideas forward and support your teammates pursuing their goals
Strong pour of risk-taking, start-up mentality with a dash of sensitivity to navigating an enterprise size company
2 ounces High West Bourbon (optional)
Garnish with a passion to develop yourself and those you work with
About the Position
The Yard Management System (YMS) and Digital Logistics Analyst will be responsible for supporting the design and implementation of the YMS software within all CBI production facilities, in order to optimize yard operations. The YMS Analyst will work closely with the yard management team to identify areas for improvement and develop solutions to streamline processes, reduce costs, and increase efficiency. Responsibilities include system configuration, data curation, tasks tracking and updates reporting to ensure that the YMS is meeting operational requirements. Also, will be responsible for supporting the execution of the logistics digital strategy, creating and supporting dashboards in business intelligence platforms, automating data workflows, process mapping, and supporting experimentation with machine learning, artificial intelligence, and blockchain in logistics management.
Responsibilities
Be the business subject matter expert within the Logistics DBA pod to drive system design analysis, and implementation of the YMS software to optimize yard operations.
Partner closely with the Product Owner, development team and business stakeholders to ensure OKRS are aligned to broader business efforts and facilitate a continuous feedback loop to drive transparency and iteration
Be a change agent and liaison to influence new ways of thinking and working with Mexico counterparts and broader Logistics organization.
Support the analysis, design and implementation of solutions for Reverse Logistics Operations in SAP/TMS/YMS and shipment tracking/visibility tools.
Manage areas for improvement and developing solutions to streamline processes, reduce costs, and increase efficiency.
System configuration, data analysis, and reporting to ensure the YMS meets operational requirements.
Manage master data accuracy across all tools and platforms.
Owner and administrator of the YMS roles assigned to users within the organization.
Create and support dashboards in business intelligence platforms to provide insights into logistics operations
Automate data workflows to increase efficiency and accuracy in logistics data management
Support blockchain integration relating to YMS and Shipment Visibility
Support Inbound /outbound shipment planning and operational plan adherence through driving optimizing around scheduling, loading, traffic patterns, etc.).
Stay up-to-date with emerging digital logistics technologies and trends
Design and implement automated solutions for performance analysis and business decision-making processes – establishing baseline and automating performance measurements .
Support Inbound /outbound shipment planning and operational plan adherence through driving optimizing around scheduling, loading, traffic patterns, etc.).
Create a process to drive transparency and propose/collaborate on solutions around areas of optimization with stakeholders and pod members.
Drive the development of continuous process improvement and high-quality service.
Assist with the claims process and loss mitigation associated with transportation issues.
Manage the performance of implemented systems and tools, as well as end-user utilization of such systems.
Cross-training with other department personnel, as necessary.
Domain Expertise:
Must have a Bachelor's degree with SCM focus preferred, or two years of equivalent work experience is required.
Knowledge of Logistics and modal distribution networks (truckload, rail, and warehousing) is required.
4+ years of experience in digital logistics, logistics analytics, YMS, TMS, supply chain management or related field
Proficiency within the Microsoft Suite (particularly Excel) is required.
ERP/TMS experience is desirable (SAP preferred).
Proficiency in business intelligence platforms, such as Power BI and Google Looker Studio Tableau, Qlik, etc.
Familiarity with master data management and workflow automation systems
Knowledge of machine learning, artificial intelligence, and blockchain in logistics management
Strong analytical and problem-solving skills
Excellent communication and interpersonal skills
Ability to work effectively in a team environment
Attention to detail and strong organizational skills
Agile/Digital Experience:
Supply Chain End2End Digital Experience
SAP, TMS, WMS, YMS & Shipment Tracking
Workflow automation
Experience working within a Product Centric team preferred
Experience working with development team preferred
Ability to work in Agile frameworks
Individual Skills:
Bilingual English-Spanish
Excellent verbal and written communication and negotiating skills, is perceptive and adaptable
Must be able to interface at all levels of the organization and with suppliers to solve problems when facing evolving demands
Champions best practice processes, tools, and customer service
Excellent interpersonal skills to facilitate change management with colleagues and key internal and external stakeholders
Mindset
Passion for challenging the status quo and finding new solutions and driving innovative ideas - loves and embraces change
Believes in a non-hierarchical culture of collaboration, transparency, security, and trust
Don't be afraid to "roll your sleeves" and want to leave comfort zone to learn - pushes teams to do the same
Empowers others to be wrong, learn and grow
Experimental mindset to drive innovation
Physical Requirements/Work Environment
Sitting, working at desk/personal computer for extended periods of time
Must be at least 21 years of age
30-50% travel required in the US and Mexico (home airport san Antonio)
Don't meet every requirement but still thinking about it? Take a shot! At Constellation Brands, we are dedicated to building a diverse, inclusive, and authentic workplace where differences are valued and celebrated. Excited about this role, but your qualifications are not perfectly aligned? We hope you will apply anyway- if it's not this role, it could be the next one!
Location
Virtual - US
Additional Locations
Job Type
Full time
Job Area
Operations and Production
The salary range for this role is:
$69,800.00 - $104,700.00
This is the lowest to highest salary we in good faith believe we would pay for this role at the time of this posting. We may ultimately pay more or less than the posted range, and the range may be modified in the future. An employee's pay position within the salary range will be based on several factors including, but limited to, the prevailing minimum wage for the location, relevant education, qualifications, certifications, experience, skills, seniority, geographic location, performance, shift, travel requirements, sales or revenue-based metrics, any collective bargaining agreements, and business or organizational needs. We offer comprehensive package of benefits including paid time off, medical/dental/vision insurance, 401(k), and any other benefits to eligible employees.
Note: No amount of pay is considered to be wages or compensation until such amount is earned, vested, and determinable. The amount and availability of any bonus, commission, or any other form of compensation that are allocable to a particular employee remains in the Company's sole discretion unless and until paid and may be modified at the Company's sole discretion, consistent with the law.
Equal Opportunity
Constellation Brands is committed to a continuing program of equal employment opportunity. All persons have equal employment opportunities with Constellation Brands, regardless of their sex, race, color, age, religion, creed, sexual orientation, national origin or citizenship, ancestry, physical or mental disability, medical condition (cancer or genetic characteristics), marital status, gender (including gender identity or gender expression), familial status, military or veteran status, genetic information, pregnancy, childbirth, breastfeeding, or related conditions (or any other group or category within the framework of the applicable discrimination laws and regulations).
Not sure you meet all qualifications? Research shows that women and members of other under-represented groups tend to not apply to jobs when they think they may not meet every qualification, when, in fact, they often do! We are committed to creating a diverse and inclusive environment and strongly encourage you to apply.