Associate Tasting Room I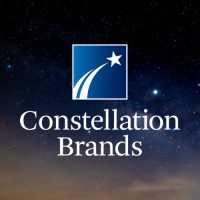 Constellation Brands
Booker, TX, USA
Posted on Saturday, November 18, 2023
Job Description
Location
Booker Winery
Additional Locations
Job Type
Part time
Job Area
Hospitality & Retail
The salary range for this role is:
$15.50 - $20.72
This is the lowest to highest salary we in good faith believe we would pay for this role at the time of this posting. We may ultimately pay more or less than the posted range, and the range may be modified in the future. An employee's pay position within the salary range will be based on several factors including, but limited to, the prevailing minimum wage for the location, relevant education, qualifications, certifications, experience, skills, seniority, geographic location, performance, shift, travel requirements, sales or revenue-based metrics, any collective bargaining agreements, and business or organizational needs. We offer comprehensive package of benefits including paid time off, medical/dental/vision insurance, 401(k), and any other benefits to eligible employees.
Note: No amount of pay is considered to be wages or compensation until such amount is earned, vested, and determinable. The amount and availability of any bonus, commission, or any other form of compensation that are allocable to a particular employee remains in the Company's sole discretion unless and until paid and may be modified at the Company's sole discretion, consistent with the law.
Equal Opportunity
Constellation Brands is committed to a continuing program of equal employment opportunity. All persons have equal employment opportunities with Constellation Brands, regardless of their sex, race, color, age, religion, creed, sexual orientation, national origin or citizenship, ancestry, physical or mental disability, medical condition (cancer or genetic characteristics), marital status, gender (including gender identity or gender expression), familial status, military or veteran status, genetic information, pregnancy, childbirth, breastfeeding, or related conditions (or any other group or category within the framework of the applicable discrimination laws and regulations).
Not sure you meet all qualifications? Research shows that women and members of other under-represented groups tend to not apply to jobs when they think they may not meet every qualification, when, in fact, they often do! We are committed to creating a diverse and inclusive environment and strongly encourage you to apply.