Senior Facilities Specialist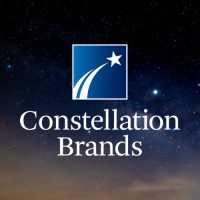 Constellation Brands
Operations
Chicago, IL, USA
Posted on Saturday, November 18, 2023
Job Description
Position Summary
The Senior Facilities Specialist is an experienced, independent problem-solver with a strong team, service and hospitality orientation. The Senior Facilities Specialist is responsible for oversight and timely execution of a full range of advanced Facilities processes, to ensure smooth, efficient workplace operations for Constellation Brands' 400+ person Chicago office, including but not limited to:
provide independent oversight for day to day onsite workplace FFE maintenance, repairs and operations

support Facilities team with advanced technical, analytical and MS Office skills, especially Excel, Outlook and PowerPoint

provide knowledgeable and timely oversight of contractor/outside services such as mailroom, janitorial, PM contractors, records vendor and bar/café/roof deck activities.

support CBI and building security and emergency preparedness programs and procedures

with guidance from Facilities Manager, own day to day building management/tenant collaborative relationship

oversee and track bar/café amenities, office supplies and stationery purchasing and inventory management

partner with Facilities Manager on space planning, floorplans and seating, ensuring office standards compliance.

manage departmental and construction project vendor onboarding, POs, budgets and schedules,

provide advanced level of analytical and technical support as required to both Facilities Manager and VP, Facilities Management and Security, including special projects and departmental RFPs.
Specific Duties and Responsibilities
Cross-train with Facilities Manager and other Facilities/Security team members to ensure the efficient, day-to-day operation of Chicago corporate office and US satellite commercial sales/consolidated offices.

Support Facility Manager by serving as primary onsite Point of Contact for all non-emergency requests i.e., security, Electrical, HVAC, engineers/janitorial, PMs, plants, bar/café equipment and other day to day issues. Collaborate with CBI security, reception and building management on security issues including badge activation/deactivation, HIDs, COIs, waivers, etc.

Partner with Facilities Manager to oversee and suggest improvements to Mailroom team contracted operations for mailroom and office services.

Collaborate with Fleet Facilities Specialist and Mailroom contractors to ensure efficient inventory levels; use analysis and reporting to track and anticipate requirements of office/bar/cafe amenities, mailroom and copier rooms. Co-own with Fleet Facilities Specialist the Staples office supply and managed print services relationship and related RFP activities for this vendor.

Utilizing SpaceIQ software, partner with Facilities Manager on space tracking and seat assignments to ensure companywide space compliance and office standards; provide monthly reporting.

Assist Facilities Manager and greater Facilities/Security team with commercial office space planning, new/reconstruction, FFE projects, move-ins, decommissioning and post occupancy tracking as required.

Assist Facilities Leadership team in preparing and reporting annual capital plans and general departmental budgets for Facilities locations. Assist with Quarterly Finance lease and capital Plan reviews and signoffs. Assume responsibility for creating and receiving purchase orders, day-to-day departmental and capital expenses, generating and reviewing budget reports as needed for Facilities Manager, reconciling any issues and conducting periodic audits to provide financial insight based on plans.

Collaborate with building management, CBI Security and Fleet Facilities Specialist to ensure success of Chicago office Emergency Preparedness efforts, including communication and coordination of annual fire drills and associated training sessions prior to event. Recruit additional emergency response team members as needed due to turnover. Work with landlord to provide floor wardens and bi-annual emergency preparedness activities as required. Coordinate with Fleet Facilities Specialist to serve as site contacts for AED, First aid and fire extinguisher maintenance and compliance.

Own day to day building management/tenant collaborative relationship including work ticket and visitor portal administration, security system audits, property removals, COIs and dock security collaborations, conference center/roof deck reservations, etc.. Schedule and own quarterly walk throughs with landlord representative for contract review, to ensure service meets contract requirements and customer expectations. Review and make recommendations for annual contract services.

Coordinate and oversee Mailroom and Fleet Facilities Specialist activities to nsure Marvin's bar is fully functional, cleaned, maintained, and stocked at all times.

In partnership with the Facilities Manager and Chicago team, ensure standards and success of 12th floor events, including but not limited to, meeting with host/POCand contractors, clearly conveying and upholding CBI guidelines and building requirements, timely coordination with building, team, host/POC and outside contractors to ensure compliance.

Provide office orientation and assistance to all New Hires, including but not limited to building and office packets, badge training, conveying office procedures, emergency preparedness. Provide support for departures including coordination with mailroom and building for personal item removal, review and coordination with HR for workspace clean out, nameplate removal, badge and HID deactivation, floorplan update.

Collaborate on CBI and department's Go Green and recycling efforts by researching, identifying, recommending and monitoring sustainability initiatives for commercial office sites.

Oversee off site records storage, secure shred and annual records clean up day activities.

Assist with ergonomic assessments through review and implementation as appropriate.

Participate in and implement a variety of company-wide and special projects for Facilities leadership team. Leverage integrated Facilities technology for the benefit of internal clients, recommending process improvements where applicable.

Work with Facilities Management team to ensure all necessary vendor contracts and COIs are in place for best-in-class workspaces, including contract review and/or preparation, negotiation, contract administration, adherence and compliance with legal and company policies.

Oversee vendor relationships, i.e., vendor onboarding, periodic preventative maintenance, deliveries, scheduling, COIs, payment issues, etc.

Partner with Facilities Procurement Manager on competitive bid processes for Facilities related sourcing activities including RFP's, RFI's, RFQ's to support strategic business objectives. Work with internal and client stakeholders to establish and create RFP's and analyze related purchasing projects.
Experience Required
Bachelor's Degree required for this midlevel position, demonstrating proficient knowledge of business, real estate, facilities, project/construction management or related fields.

Minimum of 4 to 8 years of Facilities and business-related work experience required

Excellent demonstrated Microsoft Excel and analytic skills, along with MS Office proficiency in Word, PowerPoint, Outlook and Teams. Must be comfortable working daily with computers and video conferencing, and able to quickly learn new software, including Company leasing, financial and space planning platforms.

Must have a proven track record in project management

Must have excellent Excel and quantitative analytical skills with the ability to translate those skills into high-level analysis and planning. Must be able to make decisions independently and recommend viable solutions to problems and issues.

Must be able to demonstrate expertise in construction, space management and office moves/adds, and relocations. Experience with budget and purchase management preferable.

Must have a strong team, service and hospitality orientation and be able to work well with all levels of internal personnel and external business associates. Must be able to handle confidential and/or sensitive information in a discrete, professional manner.

Must be detail oriented and have excellent time management and organizational skills, with the ability to independently handle constantly changing priorities and meet tight deadlines.

Requires excellent written and oral communication skills with the ability to communicate well and in a timely fashion, across all levels of the organization.

Must exhibit a high energy level and superior work ethic and show a willingness to commit whatever time and effort is needed to produce high quality work.

A successful candidate must exhibit strategic agility, analytic skills and add significant value to the team and organization by enhancing the overall effectiveness of the Facilities team.
Physical Requirements/Other
Primary work environment is day to day onsite within a Chicago Loop commercial office setting

Primarily regular business office hours Monday through Friday but Facilities responsibilities and work may be required after hours/weekends, onsite or virtually or may involve travel to other CBI sites.

Must be able sit and/or stand for long periods of time, capable of walking all floors of a 165,000+ SF workspace and work at desk/PC for extended periods.

Ability to lift up to 25 lbs. regularly.

Must be at least 21 years of age.
Location
Chicago, Illinois
Additional Locations
Job Type
Full time
Job Area
Facilities
The salary range for this role is:
$76,800.00 - $115,100.00
This is the lowest to highest salary we in good faith believe we would pay for this role at the time of this posting. We may ultimately pay more or less than the posted range, and the range may be modified in the future. An employee's pay position within the salary range will be based on several factors including, but limited to, the prevailing minimum wage for the location, relevant education, qualifications, certifications, experience, skills, seniority, geographic location, performance, shift, travel requirements, sales or revenue-based metrics, any collective bargaining agreements, and business or organizational needs. We offer comprehensive package of benefits including paid time off, medical/dental/vision insurance, 401(k), and any other benefits to eligible employees.
Note: No amount of pay is considered to be wages or compensation until such amount is earned, vested, and determinable. The amount and availability of any bonus, commission, or any other form of compensation that are allocable to a particular employee remains in the Company's sole discretion unless and until paid and may be modified at the Company's sole discretion, consistent with the law.
Equal Opportunity
Constellation Brands is committed to a continuing program of equal employment opportunity. All persons have equal employment opportunities with Constellation Brands, regardless of their sex, race, color, age, religion, creed, sexual orientation, national origin or citizenship, ancestry, physical or mental disability, medical condition (cancer or genetic characteristics), marital status, gender (including gender identity or gender expression), familial status, military or veteran status, genetic information, pregnancy, childbirth, breastfeeding, or related conditions (or any other group or category within the framework of the applicable discrimination laws and regulations).
Not sure you meet all qualifications? Research shows that women and members of other under-represented groups tend to not apply to jobs when they think they may not meet every qualification, when, in fact, they often do! We are committed to creating a diverse and inclusive environment and strongly encourage you to apply.