Financial Analyst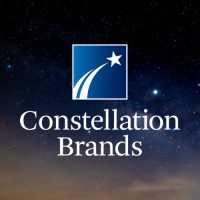 Constellation Brands
IT, Accounting & Finance
Multiple locations
Posted on Saturday, November 18, 2023
Job Description
Company Summary
We're the producers, creators and marketers of beer, wine and spirits brands that people love. At Constellation Brands, we're driven to push boundaries and think beyond today to deliver products and experiences that resonate now, tomorrow and well into the future. Because of this approach, we're the fastest-growing large CPG company in the U.S. at retail, with operations in the U.S., Mexico, New Zealand and Italy. Our premium portfolio of iconic brands like Corona Extra, Modelo Especial, Kim Crawford, Robert Mondavi, Meiomi, The Prisoner, SVEDKA Vodka, High West Whiskey, and more drive industry-leading growth for us today. But we're just getting started. Our ability to stay on the forefront of consumer trends has fueled our success since our founding in 1945 and will guide us in creating the next generation of products and experiences Worth Reaching For.
Position Summary
Financial Analyst will serve as a business partner to the growing Retail DTC organization. This position will work closely with the Finance Manager and will identify and implement process improvements, perform financial analysis, develop financial models for forecasting and decision-making, and identify ways to utilize technology to increase efficiencies and focus on value-added activities. The ideal candidate will have a thirst for learning, be detail-oriented, possess advanced Excel skills, be comfortable with technology, and thrive in a fast-paced environment where change is seen as opportunity.
Responsibilities
Responsible for delivering timely and accurate reporting to business partners on financial results and actions required.

Assist Accounting Department to complete monthly close with analysis and adjustments to accounts, assistance with DTC journal entries, and additional analysis as required to complete the financial close. Responsible for adjusting General Ledger balances as appropriate.

Assist in preparation of internally distributed management reports and variance analysis.

Partner with business leaders within DTC to identify opportunities for process improvement and profitability growth.

Extract, analyze, and collate data from a variety of sources to create both regular and ad hoc reporting.

Assist Retail Finance team with special projects and system implementations as needed.
Core Competencies
Ability to thrive in a rapidly changing environment, managing multiple shifting priorities.

Demonstrate initiative and results focus; strong attention to detail and ability to critically assess data

Aptitude in building relationships across various functional teams
Qualifications
Knowledge of financial and analytical concepts, practices, and procedures in Retail and Ecommerce environment is preferred.

Bachelor's Degree is required, preferably with a major in Accounting or Finance.

1-3 years' experience in finance with emphasis on budgeting and analysis

Excellent demonstrated computer skills. PC: MS Office (MS Excel, MS PowerPoint), Planning and Reporting systems, SAP, Anaplan, PowerBI, Looker

Must possess analytical, conceptual, communication and interpersonal skills in addition to the ability to think creatively.

Must work well in a fast paced, team-oriented, dynamic and matrix environment.

Must be curious, accurate, and detail oriented.
Physical Requirements/Work Environment
Must be able to stand, walk, sit; use hands to finger, handle or feel, reach with hands and arms; climb or balance; stoop, kneel, crouch or crawl; talk and hear.

Must be able to work in an office environment but periodic work in non-office (warehouse) environment with variable temperatures and lighting.
Location
High West - Distillery
Additional Locations
Virtual - US
Job Type
Full time
Job Area
Finance & Accounting
The salary range for this role is:
$54,800.00 - $112,500.00
This is the lowest to highest salary we in good faith believe we would pay for this role at the time of this posting. We may ultimately pay more or less than the posted range, and the range may be modified in the future. An employee's pay position within the salary range will be based on several factors including, but limited to, the prevailing minimum wage for the location, relevant education, qualifications, certifications, experience, skills, seniority, geographic location, performance, shift, travel requirements, sales or revenue-based metrics, any collective bargaining agreements, and business or organizational needs. We offer comprehensive package of benefits including paid time off, medical/dental/vision insurance, 401(k), and any other benefits to eligible employees.
Note: No amount of pay is considered to be wages or compensation until such amount is earned, vested, and determinable. The amount and availability of any bonus, commission, or any other form of compensation that are allocable to a particular employee remains in the Company's sole discretion unless and until paid and may be modified at the Company's sole discretion, consistent with the law.
Equal Opportunity
Constellation Brands is committed to a continuing program of equal employment opportunity. All persons have equal employment opportunities with Constellation Brands, regardless of their sex, race, color, age, religion, creed, sexual orientation, national origin or citizenship, ancestry, physical or mental disability, medical condition (cancer or genetic characteristics), marital status, gender (including gender identity or gender expression), familial status, military or veteran status, genetic information, pregnancy, childbirth, breastfeeding, or related conditions (or any other group or category within the framework of the applicable discrimination laws and regulations).
Not sure you meet all qualifications? Research shows that women and members of other under-represented groups tend to not apply to jobs when they think they may not meet every qualification, when, in fact, they often do! We are committed to creating a diverse and inclusive environment and strongly encourage you to apply.