Associate, Project Manager (Remote)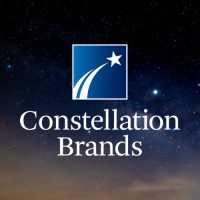 Constellation Brands
Operations
Napa, CA, USA
Posted on Saturday, November 18, 2023
Job Description
Position Summary
The Associate Project Manager will support the Project Manager in facilitating and leading new brand, line extension, and package changes through Constellation Brands Stage Gate process. This team will serve as liaisons between Brand Marketing and Operations teams and will be the primary contacts to initiate new operational projects. This person will collaborate with key teams which include Brand Marketing, Winemaking, Sensory Development, Regulatory, Graphics, Procurement, Production Scheduling, Quality, Warehousing, and Distribution, and will be accountable for select tasks within and outside of the Stage Gate process.

The Associate Project Manager will also provide project management support for Operations-based initiatives and will facilitate lead projects from initiation through launch.
Responsibilities
Consult with Project Manager to develop project timelines, outline resources, and create operations-based work plans.
Coordinate cross-functional input (eg: Sensory, Production Scheduling, Quality, Warehousing, Distribution) for new projects, and facilitate involvement of the Functional Experts as needed.
Facilitate project communications (project status, action items, milestones) to key stakeholders and ensure teams are responsible for completing tasks at hand.
Work to address the various needs, concerns, and expectations of the stakeholders in planning and executing the project.
Understand operations-focused hurdles and work with project teams and cross-functional business partners to propose resolutions.
Provide Operations-based content for the Monthly Innovation Board meetings.
Build relationships throughout cross-functional teams.
Consult on continuous/process improvement initiatives and opportunities.
Minimum Qualifications
Bachelor's Degree in Finance, Accounting, Business or related field required.
Strong attention to detail and the capacity to handle bold timelines.
Ability to support multiple projects concurrently and prioritize projects along with ongoing ad-hoc requests and/or initiatives.
Successful in navigating change, solving problems, and consulting with cross-functional business partners.
Demonstrated top notch organization skills, and confirmed ability to guide processes, while developing creative solutions to meet changing business needs.
A consistent record of successfully delivering projects on-time and within scope.
Great Teammate ("Can-do" Attitude)
Experienced with relationship management.
Excellent written and communication skills.
Ability to work successfully in a fast-paced, high-energy environment.
Preferred Qualifications
• Project Management Professional (PMP) Certification or formal training in project management beneficial
New product development and execution experience.
• Beverage industry experience and/or 3 years' project management experience preferred
Proficient in relevant project management software and Microsoft Project; data driven software a plus.
Physical Requirements/Work Environment
Physical Requirements: Must be at least 21 years of age. Must be able to sit and/or stand for long periods of time and work on a computer for extended periods. Lifting may be required. Reasonable accommodations may be made to enable individuals with disabilities to perform the essential functions.
Location
Napa, California
Additional Locations
Job Type
Full time
Job Area
Operations and Production
The salary range for this role is:
$64,900.00 - $119,300.00
This is the lowest to highest salary we in good faith believe we would pay for this role at the time of this posting. We may ultimately pay more or less than the posted range, and the range may be modified in the future. An employee's pay position within the salary range will be based on several factors including, but limited to, the prevailing minimum wage for the location, relevant education, qualifications, certifications, experience, skills, seniority, geographic location, performance, shift, travel requirements, sales or revenue-based metrics, any collective bargaining agreements, and business or organizational needs. We offer comprehensive package of benefits including paid time off, medical/dental/vision insurance, 401(k), and any other benefits to eligible employees.
Note: No amount of pay is considered to be wages or compensation until such amount is earned, vested, and determinable. The amount and availability of any bonus, commission, or any other form of compensation that are allocable to a particular employee remains in the Company's sole discretion unless and until paid and may be modified at the Company's sole discretion, consistent with the law.
Equal Opportunity
Constellation Brands is committed to a continuing program of equal employment opportunity. All persons have equal employment opportunities with Constellation Brands, regardless of their sex, race, color, age, religion, creed, sexual orientation, national origin or citizenship, ancestry, physical or mental disability, medical condition (cancer or genetic characteristics), marital status, gender (including gender identity or gender expression), familial status, military or veteran status, genetic information, pregnancy, childbirth, breastfeeding, or related conditions (or any other group or category within the framework of the applicable discrimination laws and regulations).
Not sure you meet all qualifications? Research shows that women and members of other under-represented groups tend to not apply to jobs when they think they may not meet every qualification, when, in fact, they often do! We are committed to creating a diverse and inclusive environment and strongly encourage you to apply.