Analyst, Business Unit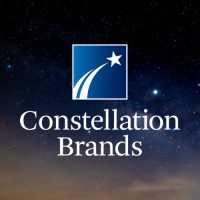 Constellation Brands
IT
Multiple locations
Posted on Saturday, November 18, 2023
Job Description
Company Summary
If you have taken a moment to unwind with a bottle of beer, toast with a glass of wine, or celebrate with a cocktail, chances are that you have shared that moment with Constellation Brands. We are passionate producers of iconic beer, wine, and spirits brands that consumers love. From Corona Extra to Robert Mondavi Wines to SVEKDA Vodka, we produce over 100 premium brands with sales in nearly 100 countries, making us the number one multi-category beverage alcohol company in the U.S.
Position Summary
The Business Unit Analyst is responsible for developing sales reporting and analysis in their assigned business Unit. Working in conjunction with Field Sales and under the direction of the Business Unit Analysis Manager, the Business Unit Analyst delivers analysis, tools, and selling strategies to optimize the overall performance of the business unit.
Responsibilities
Leads sales analysis and reporting through dashboarding, presentations, tool development, and predictive modeling.
Provides monthly reporting on results relative to sales performance, distribution, depletions, billings, pricing, retail execution, and market share.
Generates insightful and data-based selling stories using visualizations and concise storytelling strategies.
Manages industry and competitive intelligence tools and analysis using syndicated and industry data.
Supports the Constellation annual planning processes.
Identifies key success measures for incentives/programming and evaluates ROI.
Assists in the development of the BU monthly forecasts.
Develops reporting in support of new item launches.
Participates in periodic market visits and presents analysis to distributor and retailer partners.
Assists in the onboarding and training of new BU employees.
Functions as a BU liaison and subject matter expert in support of corporate sales initiatives.
Responsible for ensuring BU data management and integrity.
Completes ah-hoc projects and tasks as assigned.
Minimum Qualifications
Bachelor's degree with an emphasis in business, marketing, finance, or a related analytics field and 1-3 years of experience in an analytics function.
Ability to retrieve and synthesize sales data to deliver persuasive and fact-based sales presentations.
Demonstrates a high degree of critical thinking skills and flexibility.
Proficient with software to include Excel (at an advanced level), PowerPoint, Word, and Microsoft Outlook.
Demonstrated ability to learn internal software applications and specialized customer tools as required.
Excellent communication skills, both written and verbal, and the ability to work with a variety of individuals at all organizational levels, both internal and external. Partners with stakeholders to establish clear parameters for deliverables and follow-up timeframes.
Precise, detail-oriented, analytical, and deadline-driven with the ability to work under pressure. Must take initiative and work with a high level of professionalism.
Ability to travel 15% of his/her working time.
Preferred Qualifications
Consumer package goods or alcohol beverage experience is preferred.
Experienced in mining and analyzing Circana (IRI) syndicated data.
Physical Requirements/Work Environment
Work Environment:

Must be able to stand, walk, sit.
Must be able to move up to 55 lbs.
Use hands to handle or feel; reach with hands and arms.
Climb or balance stairs/ladders.
Stoop, kneel, crouch or crawl; talk and hear.
Must have close vision, distant vision, and ability to adjust focus, peripheral vision.
Must be able to stand for extended periods of time.
Must have a valid driver's license, be able to drive a car and travel via plane/train as needed.

Must be at least 21 years or age. Must be able to sit and/or stand for long periods of time and work on a computer for extended periods. Reasonable accommodations may be made to enable individuals with disabilities to perform the essential functions.
Location
Chicago, Illinois
Additional Locations
Denver, Colorado, Field Office - IL - Cook/Lake/McHenry/Dupage/Kane/Kendall/Will/Grundy/Dekalb, Virtual - US
Job Type
Full time
Job Area
Sales
The salary range for this role is:
$76,800.00 - $115,100.00
This is the lowest to highest salary we in good faith believe we would pay for this role at the time of this posting. We may ultimately pay more or less than the posted range, and the range may be modified in the future. An employee's pay position within the salary range will be based on several factors including, but limited to, the prevailing minimum wage for the location, relevant education, qualifications, certifications, experience, skills, seniority, geographic location, performance, shift, travel requirements, sales or revenue-based metrics, any collective bargaining agreements, and business or organizational needs. We offer comprehensive package of benefits including paid time off, medical/dental/vision insurance, 401(k), and any other benefits to eligible employees.
Note: No amount of pay is considered to be wages or compensation until such amount is earned, vested, and determinable. The amount and availability of any bonus, commission, or any other form of compensation that are allocable to a particular employee remains in the Company's sole discretion unless and until paid and may be modified at the Company's sole discretion, consistent with the law.
Equal Opportunity
Constellation Brands is committed to a continuing program of equal employment opportunity. All persons have equal employment opportunities with Constellation Brands, regardless of their sex, race, color, age, religion, creed, sexual orientation, national origin or citizenship, ancestry, physical or mental disability, medical condition (cancer or genetic characteristics), marital status, gender (including gender identity or gender expression), familial status, military or veteran status, genetic information, pregnancy, childbirth, breastfeeding, or related conditions (or any other group or category within the framework of the applicable discrimination laws and regulations).
Not sure you meet all qualifications? Research shows that women and members of other under-represented groups tend to not apply to jobs when they think they may not meet every qualification, when, in fact, they often do! We are committed to creating a diverse and inclusive environment and strongly encourage you to apply.