Coordinator, Events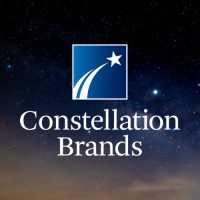 Constellation Brands
Administration
Posted on Saturday, November 18, 2023
Job Description
Company Summary
One hot summer day in 2006, Andy and Charlie Nelson were driving with their dad to a butcher shop in Greenbrier, TN, when they noticed a historic marker for Nelson's Greenbrier Distillery. The brothers had heard the family lore about a whiskey business (think sunken ships, lost gold, Tennessee's oldest whiskey and a woman-run distillery before women could vote), but nobody knew the real story. They asked the butcher if he'd ever heard of the distillery. He pointed right across the street and then introduced them to the town's historian who showed them two original bottles of Nelson's Green Brier Tennessee Whiskey. At that moment, Charlie and Andy knew: "This is our destiny."
After years of research, planning, and hearing "no" an awful lot, Charlie and Andy Nelson decided to make the leap on their own and craft a whiskey to bring back the business started by their triple great grandfather. In 2012, the Nelson's resurrected Belle Meade Bourbon and attracted the attention of Constellation Brands, which took a minority stake in the distillery in 2016 and a majority stake three years later. Nelson's Green Brier came full circle in the fall of 2019 when they reintroduced their family's renowned Tennessee Whiskey after a 100-year absence.
The entire Nelson team is thrilled to grow the business once again with the opening of a restaurant and bar to reflect the rich history and quality that NGBD is known for and solidify its spot as a leading hospitality destination in Nashville.
Position Summary
The Events Coordinator is responsible for coordinating the logistics of all onsite events under the direction of the Events Manager. This role will be responsible for planning, coordinating, and executing events at the distillery that showcase our products and services to customers and clients. We offer comprehensive benefits for all employees, including paid time off, annual Product Allowance, 401K with an employer match and for full-time roles, health benefits and parental leave.
Responsibilities
Plan and execute onsite events, including tastings, tours, corporate events, weddings, and other private events
Manage and take ownership of event logistics, including setup, breakdown, and cleanup of all materials provided by the distillery
Coordinate with vendors and suppliers to ensure timely delivery of goods and services
Monitor inventory of promotional merchandise, signage, and other marketing and event materials on a consistent basis to project re-orders
Develop event proposals and contracts for clients and customers
Be prepared to troubleshoot and resolve any issues that may arise during events
Ensure compliance with all local laws and regulations related to events
Minimum Qualifications
2+ years of experience in an event-based role
Able to work evenings, weekends, and holidays as needed (must have flexible schedule)
Strong administrative, record-keeping, and computer skills including proficiency in the Microsoft Suite
Exceptional organizational, communication, and time management skills
Exemplary attention to detail, ability to follow-through, and proactivity
Previous experience taking ownership of the logistics of an event or program, with little to no supervision
Unwavering dedication to quality and brand standards
Ability to learn and educate others on the history of the distillery, its brands, and product points of differentiation
Demonstrated problem-solving abilities including motivation to identify inefficiencies and present new process ideas to overcome
Basic knowledge of spirits and a desire to learn more
Preferred Qualifications
Experience in the beverage industry
Experience supporting marketing/brand strategy
Physical Requirements/Work Environment
Work Environment:
Works outdoors/indoors

Works in warm/cold climates

Works in high places

Works on wet surfaces

Is exposed to loud noise, fumes and/or toxic chemicals

Works near moving, mechanical parts and lift truck traffic

Must be able to move up to 55 lbs.

Primary office environment may be tasting room/barrel room (For Hospitality Roles)

Some travel may be required
Must be at least 21 years of age. Must be able to sit and/or stand for long periods of time and work on a computer for extended periods. Lifting may be required. Reasonable accommodations may be made to enable individuals with disabilities to perform the essential functions.
ASPIRA, Fine Wines & Craft Spirits is a division of Constellation Brands. Constellation Brands is a producer, creator and marketer of beer, wine & spirits brands that people love. Constellation Brands is the fastest-growing large CPG company in the U.S at retail with operations in the U.S., Mexico, New Zealand and Italy.
Location
Nelson's Green Brier Distillery
Additional Locations
Job Type
Full time
Job Area
Hospitality & Retail
The salary range for this role is:
$20.14 - $28.39
This is the lowest to highest salary we in good faith believe we would pay for this role at the time of this posting. We may ultimately pay more or less than the posted range, and the range may be modified in the future. An employee's pay position within the salary range will be based on several factors including, but limited to, the prevailing minimum wage for the location, relevant education, qualifications, certifications, experience, skills, seniority, geographic location, performance, shift, travel requirements, sales or revenue-based metrics, any collective bargaining agreements, and business or organizational needs. We offer comprehensive package of benefits including paid time off, medical/dental/vision insurance, 401(k), and any other benefits to eligible employees.
Note: No amount of pay is considered to be wages or compensation until such amount is earned, vested, and determinable. The amount and availability of any bonus, commission, or any other form of compensation that are allocable to a particular employee remains in the Company's sole discretion unless and until paid and may be modified at the Company's sole discretion, consistent with the law.
Equal Opportunity
Constellation Brands is committed to a continuing program of equal employment opportunity. All persons have equal employment opportunities with Constellation Brands, regardless of their sex, race, color, age, religion, creed, sexual orientation, national origin or citizenship, ancestry, physical or mental disability, medical condition (cancer or genetic characteristics), marital status, gender (including gender identity or gender expression), familial status, military or veteran status, genetic information, pregnancy, childbirth, breastfeeding, or related conditions (or any other group or category within the framework of the applicable discrimination laws and regulations).
Not sure you meet all qualifications? Research shows that women and members of other under-represented groups tend to not apply to jobs when they think they may not meet every qualification, when, in fact, they often do! We are committed to creating a diverse and inclusive environment and strongly encourage you to apply.