Product Manager (f/m/x) Corporate Bank GMPO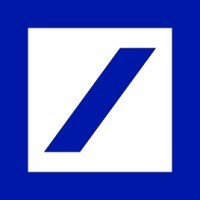 Deutsche Bank
Product
Multiple locations
Posted on Saturday, November 18, 2023
Job Description:
The Transactional FX & GMPO team develops and manages products & connectivity to bring the Bank's Cash Management, FX and Global Mass Payment Optimization (GMPO) capabilities together to deliver against the complex needs of our Corporate, Financial Institution and New economy client bases. As a Business Product Manager, you will work with our product and technology partners, sales and coverage teams and also clients globally, to clearly articulate challenges, product and solution requirements, market test our solutions and ensure seamless delivery of the end-product. In this role, you will be reporting to Head, GMPO Product Management.
Your key responsibilities
Establish in-depth understanding of the Payments market, processes and insight into market problems faced by our client base

Help define and drive changes to processes to align with target architecture across Front and Back Office functions

Work as part of a global team to develop innovative product strategies, business plans and provide requirements for market problems that are validated as urgent, pervasive and that can be monetized

Ensure that the Operational Risks associated with the product and workflows are identified, analyzed, resolved or mitigated and controlled with a structured approach

Understand end to end picture of product financials & product performance/health to ensure sustainable performance & product profitability

Work closely with our technology teams to help deliver product capabilities to market in an agile and sustainable way, complying to internal policies, governance requirements and also regulations
Your skills and experiences
Thorough understanding of financial services industry, payments landscape including message formats used in payments, clearing systems, and related industry practices

Track record of leading the delivery of successful product capabilities and managing multiple projects simultaneously

Excellent communication (both in German and English) and stakeholder management skills and ability to build strong working relationships at senior management level (Managing Director / Director level)

Independent, flexible, committed, proactive and collaborative work style with a proven record of delivery with minimal supervision is essential

Strong analytical, logical reasoning and project management skills

Prior experience working with very large multi-national clients is advantageous
This job is available in full and parttime
What we offer
We provide you with a comprehensive portfolio of benefits and offerings to support both, your private and professional needs.
Emotionally and mentally balanced
A positive mind helps us master the challenges of everyday life – both professionally and privately. We offer consultation in difficult life situations as well as mental health awareness trainings.
Physically thriving
We support you in staying physically fit through an offering to maintain personal health and a professional environment. You can benefit from health check-ups; vaccination drives as well as advice on healthy living and nutrition.
Socially connected
Networking opens up new perspectives, helps us thrive professionally and personally as well as strengthens our self-confidence and well-being. You can benefit from PME family service, FitnessCenter Job, flexible working (e.g parttime, hybrid working, job tandem) as well as an extensive culture of diversity, equity and inclusion.
Financially secure
We provide you with financial security not only during your active career but also for the future. You can benefit from offerings such as pension plans, banking services, company bicycle or "Deutschlandticket".

Since our offerings slightly vary across locations, please contact your recruiter with specific questions.
In case of any recruitment related questions, please get in touch with Kimberly Michel.
Contact: Kimberly Michel, Phone: +49(69) 910-47920
Our values define the working environment we strive to create – diverse, supportive and welcoming of different views. We embrace a culture reflecting a variety of perspectives, insights and backgrounds to drive innovation. We build talented and diverse teams to drive business results and encourage our people to develop to their full potential. Talk to us about flexible work arrangements and other initiatives we offer.

We promote good working relationships and encourage high standards of conduct and work performance. We welcome applications from talented people from all cultures, countries, races, genders, sexual orientations, disabilities, beliefs and generations and are committed to providing a working environment free from harassment, discrimination and retaliation.
Visit Inside Deutsche Bank to discover more about the culture of Deutsche Bank including Diversity, Equity & Inclusion, Leadership, Learning, Future of Work and more besides.