Investment Banking Off-Cycle Analyst 2024 - Amsterdam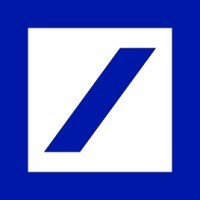 Deutsche Bank
IT
Amsterdam, Netherlands
Posted on Saturday, November 18, 2023
Job Description:
Deutsche Bank is the leading German bank with strong European roots and a global network. We're driving growth through our strong client franchise. Against a backdrop of increasing globalization in the world economy, Deutsche Bank is very well-positioned, with significant regional diversification and substantial revenue streams from all the major regions of the world. We serve our clients' real economic needs in commercial banking, investment banking, private banking and asset management. We are investing heavily in digital technologies, prioritizing long term success over short-term gains, and serving society with ambition and integrity. All this means a career packed with opportunities to grow and the chance to shape the future of our clients.
The Deutsche Bank Internship programme:
At Deutsche Bank, we're changing what it means to be a bank. We're looking for creative thinkers who are ready to make a difference from day one. On our internship, you'll experience what life is like on our Graduate Programme and start developing the skills you need to succeed in finance. You'll be supported to immediately take on real responsibility on real projects, start building your network and learn from senior leaders across our business. You'll also see how important diversity and inclusion are to our business and what it means in reality. If you're looking for a head start in your finance career, this is your chance to learn first-hand how and what we deliver for clients from colleagues leading the industry.
Corporate Finance Benelux Internship
Our Corporate Finance business provides the full range of advisory and financing products and services of a leading global investment bank. Our clients include large-cap and mid-cap corporates, financial institutions, governments, government agencies and financial sponsors.
We recognise that selecting the right investment banking partner can be the key to a company's success. Our relationships are enhanced by industry sector, country and regional expertise, closely aligned to high-quality client solutions. We offer both buyside and sellside advisory services for mergers and acquisitions, restructuring advisory, debt and equity capital raising services (including our innovative SPAC franchise and our dedicated ESG solutions) and structured equity transactions. We are able to advise on innovative cross-border and regional transactions in the US, Europe and Asia Pacific.
Our interns are given the opportunity to learn about our business from different viewpoints, giving you a career advantage. Working on our day-to-day business as well as on special projects, you will contribute to the innovation of new ideas to help our customers achieve their financial goals. You will gain experience in different areas of our business and discover our market-leading solutions first hand. Tasks may include evaluating companies, developing models for M&A transactions, preparing industry analyses for pitches, or getting involved in the execution of live deals.
The internship is an ideal way of finding out whether a career in Corporate Finance meets your needs and aspirations.
What we look for
Even though good levels of numeracy are important for some roles, you won't necessarily need a formal mathematical or financial background. We have very comprehensive training programmes that will give you all the technical knowledge you'll need to build a career with us. Above all, we're looking for entrepreneurial people who thrive best in a diverse culture where innovation and agile thinking abound.
You should not only be passionate about the world of finance, but also show a keen interest in your chosen field. You already have a record of outstanding academic achievement and you're eager to go on learning at the same intensive rate. So you'll thrive on working in a highly collaborative environment with some of the best minds in banking.
*This position requires Dutch language proficiency.
Our values define the working environment we strive to create – diverse, supportive and welcoming of different views. We embrace a culture reflecting a variety of perspectives, insights and backgrounds to drive innovation. We build talented and diverse teams to drive business results and encourage our people to develop to their full potential. Talk to us about flexible work arrangements and other initiatives we offer.

We promote good working relationships and encourage high standards of conduct and work performance. We welcome applications from talented people from all cultures, countries, races, genders, sexual orientations, disabilities, beliefs and generations and are committed to providing a working environment free from harassment, discrimination and retaliation.
Visit Inside Deutsche Bank to discover more about the culture of Deutsche Bank including Diversity, Equity & Inclusion, Leadership, Learning, Future of Work and more besides.