Senior Engineer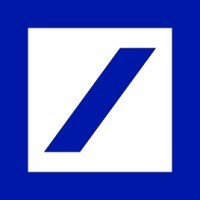 Deutsche Bank
Pune, Maharashtra, India
Posted on Saturday, November 18, 2023
Job Description:
Job Title- Senior Engineer, AVP
Location- Pune, India
Role Description
We are seeking a well-rounded technologist to help scale the data infrastructure. The Global Database Engineering Team manages the relational database platform and develops the automation, which keeps the business systems operational.
The Database Engineer will support the ongoing development of the relational database platforms and provide evaluation, certification and packaging of relational database tools as well as developing and maintaining platform automation scripts and applications.
What we'll offer you
As part of our flexible scheme, here are just some of the benefits that you'll enjoy
Best in class leave policy
Gender neutral parental leaves
100% reimbursement under childcare assistance benefit (gender neutral)
Sponsorship for Industry relevant certifications and education
Employee Assistance Program for you and your family members
Comprehensive Hospitalization Insurance for you and your dependents
Accident and Term life Insurance
Complementary Health screening for 35 yrs. and above
Your key responsibilities
Develop automation platforms and modules to support database operational support teams
Analyse incidents for root cause and update platforms and automation to eliminate problems
Develop platform automation tooling to eliminate "toil"
Provide support to application development teams in product and performance selection
L3 Product database support for Exadata and Oracle Databases.
Designing Database Model
Your skills and experience
Must Have
Strong experience in Oracle cloud and tooling.

Expert in Exadata Cloud @ Customer
Expert in Exadata Cloud @ Customer Autonomous
Strong experience in Oracle Database Migrations to cloud

Strong experience with Oracle 11g R2/12c RAC including build, administration, troubleshooting and performance tuning
Good knowledge of Clusterware (GRID Infrastructure) \ CRS management and configuration
Core Oracle 11g, 12c, 18c, 19c Database DBA.
Oracle 12c, 18c,19c CRS
Strong experience with Oracle 11g R2/12c/18/19C RAC including build, administration, troubleshooting and performance tuning
Hands-on experience in Oracle ASM and Dataguard administration
Strong experience in backup, recovery( including flashback technologies) and migration using RMAN, datapump and export\import processes
Extensive hands on experience managing and maintaining Exadata machines. Solid exposure to Exadata hardware with a good understanding of compute nodes, storage cells, Infiniband switches maintenance, support and troubleshooting.

Experience with Exadata Quarterly Patching, software and firmware upgrades.
Experience managing Oracle ZFS appliance, including managing shares, pools
Good understanding of the governance required to retain production availability (including checks, patching, capacity management, security)

Expertise in SQL & Database level performance tuning
Experience with management of databases using Enterprise manager (13C) Grid Control
Oracle PL/SQL Development
Bash / KSH Shell Scripting
Good written and spoken English, German is a plus
Knowledge of database scripting and automation technologies
Knowledge of server concepts & architectures
Knowledge of network and firewall concepts & architectures
Knowledge of enterprise storage concepts & architectures
Knowledge of ITIL framework
Experience/Qualification
Minimum 10-12 years relevant experience as Oracle DBA within the IT support industry, experience in financial industry preferred.
Minimum 5 years' experience supporting Oracle Exadata Platform in a mid-size to large corporate environment (production support experience is a must)
Preferably Oracle Certified Master (OCM)
How we'll support you
Training and development to help you excel in your career
Coaching and support from experts in your team
A culture of continuous learning to aid progression
A range of flexible benefits that you can tailor to suit your needs
About us and our teams
Please visit our company website for further information:
https://www.db.com/company/company.htm
Our values define the working environment we strive to create – diverse, supportive and welcoming of different views. We embrace a culture reflecting a variety of perspectives, insights and backgrounds to drive innovation. We build talented and diverse teams to drive business results and encourage our people to develop to their full potential. Talk to us about flexible work arrangements and other initiatives we offer.

We promote good working relationships and encourage high standards of conduct and work performance. We welcome applications from talented people from all cultures, countries, races, genders, sexual orientations, disabilities, beliefs and generations and are committed to providing a working environment free from harassment, discrimination and retaliation.
Visit Inside Deutsche Bank to discover more about the culture of Deutsche Bank including Diversity, Equity & Inclusion, Leadership, Learning, Future of Work and more besides.