Accounting Close - Cost Close Associate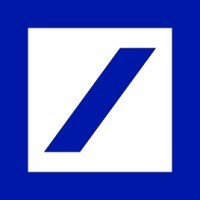 Deutsche Bank
Accounting & Finance
Manila, Philippines
Posted on Saturday, November 18, 2023
Job Description:
In scope of Position based promotions (INTERNAL only)
Job Title: Accounting Close – Cost Close Associate
Location: Manila
Corporate Title: Associate
The Accounting Close team ensures all transactions are correctly accounted for and provides a golden source financial information data set upon which all internal and external reporting is based. Your role involves oversight and first level escalation point of contact of the Bank's production processes that include Head Office Reporting, Local Regulatory Reporting, Statutory Accounts Reporting, Management Accounts Reporting and Risk Reporting among others. You will perform quality assurance on reports submitted by the team to different stakeholders involving production processes listed above. Our team of experts will be there to support your development to ensure you excel in this function. Your role will help hone your stakeholder management skills as you will have the opportunity to closely interact with Front and Middle Office, Country Finance teams, Operations and other support functions.
A Cost Controller Associate is knowledgeable of the costs and their nature specific to the country or entity of responsibility. This knowledge is used to validate and control these costs, ensuring the accuracy, completeness, and timeliness of the bookings.
The Cost Controller Associate is also able to collaborate with different teams from various divisions in all corporate levels to ensure the accuracy and completeness of the costs. Working with other teams also includes liaising different segments of the bank ensuring connectivity among these teams.
The Cost Controller Associate is resourceful and innovative in order to meet objectives and to further enhance or improve any cost process including business process migration.
What we will offer you
A healthy, engaged and well-supported workforce are better equipped to do their best work and, more importantly, enjoy their lives inside and outside the workplace. That's why we are committed to providing an environment with your development and wellbeing at its center
You can expect:
Competitive Salary
Attractive Retirement Benefit
Medical and Life Insurance upon employment
20 days Annual Vacation Leaves
Your key responsibilities
Perform and review finance and accounting process but not limited to cost calculations, cost bookings, accounts payable invoicing/settlement, analytical review, reconciliation, financial commentary and reporting process in adherence to Global Accounting policy.
Perform review of month end functions such as review of late adjustment entries with proper root cause analysis performed on operational issues.
Handle direct cost related queries and recommend resolution of issues.
Responsible for correct Invoicing and settlement for a legal entity's costs.
Performs sense checks/ self review of process outputs to detect irregularities, error or variances.
Responsible for managing ad-hoc requests and deliverables for internal & external stakeholders (e.g. financial analysis, local and group strategy, forecasting, planning, capital planning, Tax compliance etc).
Responsible for preparing commentaries for cost governance packs and any quarterly attestation commentary.
Responsible to review consolidated country level results to ensure all material cost outliers are understood and explained where applicable.
Responsible for ensuring that all processes relating to cost are properly aligned with DB policy during business process migration.
Client Relationship & Management
Responsible for stakeholder management regarding cost related items and the like providing appropriate insights and guidance on controls and policy.
Process and Control Expert
You will interface with other infrastructure and front office teams for smooth execution of end-to-end finance functions.
You will ensure that proper root cause analysis is performed and performed analytical review of process outputs to detect irregularities, error or variances.
Costs should be properly analyzed, controlled, reported, coordinated and communicated to various relevant stakeholders. Strategic measures should be driven in understanding and influencing cost factors in relation to management objectives.
Lead the business process migration from data gathering, extraction and transformation, as well as managing the stakeholders by conducting meetings/trainings to understand their requirements and instigate the DB process.
A degree in either Accountancy, Commerce, Economics or Finance. And at least 6 years of extensive experience in finance roles / banking/ BPO or a comparable experiential qualification in service delivery and innovative, leadership in technical and behavioral insights is an advantage, and preferably with a proven track record from multinational organizations.

An experience in the global industry will be preferred.

CPA designation is an advantage.

Analytical and problem solving skills combined with excellent written and verbal communication skills

A team player who is collaborative yet able to work independently
Your skills and experience
How we'll support you
Training and development to help you excel in your career
Coaching and support from experts in your team
A culture of continuous learning to aid progression
About us and our teams
Deutsche Bank is the leading German bank with strong European roots and a global network. Click here to see what we do.
Our values define the working environment we strive to create – diverse, supportive and welcoming of different views. We embrace a culture reflecting a variety of perspectives, insights and backgrounds to drive innovation. We build talented and diverse teams to drive business results and encourage our people to develop to their full potential. Talk to us about flexible work arrangements and other initiatives we offer.

We promote good working relationships and encourage high standards of conduct and work performance. We welcome applications from talented people from all cultures, countries, races, genders, sexual orientations, disabilities, beliefs and generations and are committed to providing a working environment free from harassment, discrimination and retaliation.
Visit Inside Deutsche Bank to discover more about the culture of Deutsche Bank including Diversity, Equity & Inclusion, Leadership, Learning, Future of Work and more besides.