Branch Operation Analyst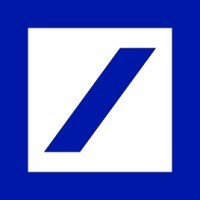 Deutsche Bank
IT
Mumbai, Maharashtra, India · Mumbai, Maharashtra, India
Posted on Saturday, November 18, 2023
Job Description:
Job Title: Branch Operation Analyst
Location: Mumbai (India)
Role Description
The Jobholder report to VP – Deputy Head Securities & Custody Operations, in terms of guidance and authority and is guided by him/her in terms of strategic issues, compliance, etc. However the jobholder should be able to independently interact with Internal/External parties and is expected to be aware of the changes in the regulation.
What we'll offer you
As part of our flexible scheme, here are just some of the benefits that you'll enjoy
Best in class leave policy
Gender neutral parental leaves
100% reimbursement under child care assistance benefit (gender neutral)
Employee Assistance Program for you and your family members
Comprehensive Hospitalization Insurance for you and your dependents
Accident and Term life Insurance
Complementary Health screening for 35 yrs. and above
Your key responsibilities
The candidate requires experience in Indian capital market, coordination with treasury department, client services, business, internal department, brokers and exchanges and handling BAU to process FX transactions of all clients.
To co-ordinate various activities of the team related to FX trade processing and regulatory reporting, confirmation of trades, settlements, payin & payout of securities, processing Remittance of Custody clients and cash processing.
Swift guidelines knowledge and usage.
Regulatory reporting's related to Foreign exchange, interbank risk dealings wherever applicable.
Foreign exchange forward cover, swaps knowledge and regulations.
Ensure quality and quantity of processing is maintained as per the client SLA
Monitor volume inflow and ensure sufficient resource and workflow allocation in a justifiable manner
Serve as technical operational expert for queries from clients/team members
Building a strong mechanism to take care of volume peaks during peak season
Ensuring closure of tasks within prescribed SLAs
Ensure strict adherence to all internal and external process guidelines including compliance and legal so as to build and maintain robust control environment.
Identifying operational risks proactively and mitigating appropriately.
Work very closely with the process owners/stakeholders and other internal clients for overall growth of the bank's business
Managing day to day operations of the units – FX settlement of all client trades in the market with correspondent banks. Ensuring client reports are delivered as per the SLA.
Internal fund flow reporting to treasury and ALM team.
Ensure Compliance with various regulations applicable to Custody
Manage escalation and complex transactions
Manage relationship with various internal and external stakeholders viz Business team, legal, compliance, Regulators (RBI/SEBI/NSDL/CDSL), Stock Exchanges tech, vendors etc.
Deliver Results in line with the goals and key priorities for the business
Manage the control framework; audit; reconciliations etc. in Custody operations
Drive Value for clients
Ensure client delivery as per SLA & defined timelines, timely action on client requirements
Change Management (Market/Regulatory/Client)
Leading process reviews, re-engineering, standardisation and automation initiatives to enhance efficiency, accuracy, TAT etc.
People management, capacity planning, team development and create leadership pipeline.
Drive DB values and ethics in the team
Your skills and experience
Graduate (BA / BS / B.Com, etc.) with 3 to 5 year experience in the relevant field
Market knowledge for FX remittance. Settlement of flows with correspondent bankers.
Reconciliation of breaks in nostro and internal accounts and resolution.
Strong communications skills (written and verbal)
Ability to effectively manage and plan operations and people
Good understanding of operational risk, process, controls, regulatory requirements
Focus on client delivery, value additions, flexible and willing to adapt to different environments.
Self-starter, able to build and accomplish robust plans.
How we'll support you
Training and development to help you excel in your career
Coaching and support from experts in your team
About us and our teams
Please visit our company website for further information:
https://www.db.com/company/company.htm
Our values define the working environment we strive to create – diverse, supportive and welcoming of different views. We embrace a culture reflecting a variety of perspectives, insights and backgrounds to drive innovation. We build talented and diverse teams to drive business results and encourage our people to develop to their full potential. Talk to us about flexible work arrangements and other initiatives we offer.

We promote good working relationships and encourage high standards of conduct and work performance. We welcome applications from talented people from all cultures, countries, races, genders, sexual orientations, disabilities, beliefs and generations and are committed to providing a working environment free from harassment, discrimination and retaliation.
Visit Inside Deutsche Bank to discover more about the culture of Deutsche Bank including Diversity, Equity & Inclusion, Leadership, Learning, Future of Work and more besides.