Operations Expert, Associate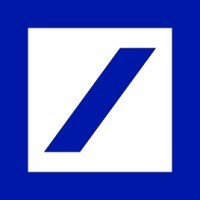 Deutsche Bank
Operations
Bengaluru, Karnataka, India
Posted on Saturday, November 18, 2023
Job Description:
Job Title- Operations Expert, Associate
Location- Bangalore, India
Role Description
The Reference Data Analyst focuses on effective oversight of strategic data used across the bank's systems and infrastructure. The Reference Data Analyst supports various elements of the data lifecycle, from ensuring that data is captured from the best source, to validating and classifying, and operating controls that optimize its quality and maximize coverage. The Reference Data Analyst has responsibility for maintaining robust processes related to data set-up, storage and distribution, as well as system configuration, together with participation in projects designed to streamline infrastructure and improve efficiency. Reference data is integral to the bank's response to regulatory requirements. Close partnership is needed with stakeholders such as Front Office, Middle Office, Audit, Compliance and Regulatory Reporting to deliver solutions that balance immediate business priorities with long term strategic objectives. Should lead employees to meet the organization's expectations for productivity, quality, continuous improvement, and goal accomplishment. Delegate responsibility and expect accountability and regular feedback. Maintain employee work schedules including assignments, job rotation & cross training. Should be a mentor & a role model. Should actively participate in hiring. Manage the preparation and maintenance of reports necessary to carry out the functions of the department. Prepares periodic reports for management, as necessary or requested, to track strategic goal accomplishment.
What we'll offer you
As part of our flexible scheme, here are just some of the benefits that you'll enjoy
Best in class leave policy
Gender neutral parental leaves
100% reimbursement under childcare assistance benefit (gender neutral)
Sponsorship for Industry relevant certifications and education
Employee Assistance Program for you and your family members
Comprehensive Hospitalization Insurance for you and your dependents
Accident and Term life Insurance
Complementary Health screening for 35 yrs. and above
Your key responsibilities
Process:
First point of contact/Backup in absence of AVP.
Managing & monitoring of the mailboxes.
Arranging connects for the team with the Stakeholders
Assisting the team in terms of processing the request.
Ensure that regulatory and audit deadlines and obligations are effectively met.
Preparation of process KOP & assisting the team in KOP accordingly.
Training/UAT testing/IT support.
People:
Ensuring staff members follow company policies and procedures.
Provide structured feedback to NCT population on quality and productivity on monthly basis.
Arranging connects for the team with management on fortnightly basis.
Contribute to the selection process of NCT population.
Nominating for the R&R.

Control:
Leads team to meet targets set at the time of TPI discussion.
Identify training needs of the team to improve performance.
Possess a clear and in-depth understanding of policies and share across team members.
Provides transparency regarding operational incidents, root causes and proposed remediation. Plays a lead role in remediation.
Effectively manages escalation notification to AVP with estimated potential or actual impact.
Managing sensitive and confidential information.
Performing Quality check for the team.
Ensuring the mandatory trainings are completed by the team within the time.

Change:
Encouraging the SME's of the team to work on process improvement ideas.
Downloading and updating the team with the constant process changes.
Participation in process transition/SOS/VRM.
Your skills and experience
Domain Skills
Minimum Bachelor's degree or equivalent in relevant field
Candidate should have at least 8 to 10 years of minimum work experience in static data
Basic knowledge of Banking operations/Financial Products (Fixed income cash & derivatives Financial Products and financial instruments including Futures, Options, Swaps).
Investigate open items and resolve as required. Escalate unresolved open items per departmental policy
Excellent communication skills. Should communicate clearly with Business.
Should be able to manage multiple business lines / departments with appropriate controls.
Should make informed decisions keeping business and other relevant departments in mind.
Responsible to distribute work, assign account responsibilities coordinate necessary trainings within the process.
Ensure that process should be Audit ready all the time.
Interaction with the Middle Office and/or Clients to ensure the timely and accurate processing of all life cycle events.
Adherence to STARC standards and procedures and ensuring that there are no lapses or gaps in control.
Manage staff on a daily basis, distribute work, assign account responsibilities, ensure appropriate staff levels, and provide necessary training.
Understand and effectively manage risks through timely and accurate escalation
Responsible for all process related MI reports
Demonstrate a proactive approach to all activities and create the environment for others to emulate this behavior.
Develop a breadth of knowledge across the team in order to provide as required, support/assistance to other teams.
Share knowledge and provide appropriate training, guidance or coaching for the team
Understand the purpose of the process performed, key risks and mitigating controls.
Problem Solving Skills – ability to think 'Out of the Box' and independently work around issues that arise time to time.
Ability to make the team work quickly and accurately, even under tight deadlines and should be flexible in working hours, also should be able to support in different time zones on rotational basis.
How we'll support you
Training and development to help you excel in your career
Coaching and support from experts in your team
A culture of continuous learning to aid progression
A range of flexible benefits that you can tailor to suit your needs
About us and our teams
Please visit our company website for further information:
https://www.db.com/company/company.htm
Our values define the working environment we strive to create – diverse, supportive and welcoming of different views. We embrace a culture reflecting a variety of perspectives, insights and backgrounds to drive innovation. We build talented and diverse teams to drive business results and encourage our people to develop to their full potential. Talk to us about flexible work arrangements and other initiatives we offer.

We promote good working relationships and encourage high standards of conduct and work performance. We welcome applications from talented people from all cultures, countries, races, genders, sexual orientations, disabilities, beliefs and generations and are committed to providing a working environment free from harassment, discrimination and retaliation.
Visit Inside Deutsche Bank to discover more about the culture of Deutsche Bank including Diversity, Equity & Inclusion, Leadership, Learning, Future of Work and more besides.