CB- Client Implementation Specialist - Associate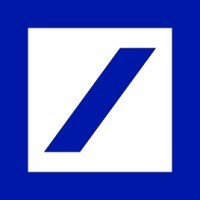 Deutsche Bank
Singapore
Posted on Saturday, November 18, 2023
Job Description:
Details of the Division and Team:
Positive Impact. It's what drives us. More than a claim, this describes the way we do business. Our purpose as a business is to enable economic growth and societal progress. We want to be a bank that creates a positive impact for clients, employees, investors, and society.
We're committed to being the best financial services provider in the world, balancing positive impact with precision to deliver superior solutions for our clients. This is made possible by our people: agile minds, able to see beyond the obvious and act effectively in an ever-changing global business landscape.
As you'll discover, our culture supports this. Diverse, international and shaped by a variety of different perspectives, we're driven by a shared sense of purpose. At every level agile thinking is nurtured. And at every level agile minds are rewarded with competitive pay, support and opportunities to excel.
At the heart of Deutsche Bank's client franchise is the Corporate Bank, a market leader in risk management for FX and Rates, Cash Management, Lending, Trade Finance, Trust and Agency Services as well as Securities Services.
Focusing on the treasurers and finance departments of corporate and commercial clients and financial institutions across the globe, our universal expertise and global network allows us to offer truly integrated and effective solutions.
Securities Services business is a part of the Corporate Bank division in Deutsche Bank. The business in APAC is serviced out of 12 locations.
This role is based in Singapore where we are looking for a dynamic and aspirational individual keen to make a career in the securities services business. The role is in the Relationship & Transaction Management (RTM) team of Corporate Bank.
This is a client facing role and the individual should be able to manage both domestic as well as off-shore/cross border clients for Custody & Fund Services.
What we will offer you:
A healthy, engaged and well-supported workforce is better equipped to do their best work and, more importantly, enjoy their lives inside and outside the workplace. That's why we are committed to providing an environment with your development and wellbeing at its center.
You can expect:
Flexible benefits plan including virtual doctor consultation services

Comprehensive leave benefits

Gender Neutral Parental Leave

Flexible working arrangements

21 days of annual paid leave, plus public holiday & Flexible Working Arrangement
Your key responsibilities:
Relationship Management for Clients

Provides oversight and acts as escalation contact for service-related queries by applying the highest standards.

Works closely with various stakeholders like Coverage, Sales, Product Managers and Operations to resolve road blocks that hinder closure of deals / Client request.

Liaises with overseas teams to ensure globally / regionally consistent high standards in service solutions for clients.

Identifying potential client services concerns and facilitating proactive intervention steps.

Organize regular client meetings and formal service performance reviews with clients according to strategic priorities and client needs.

Monitor the service delivery quality delivered.

Work with clients for additional / new business development

Contributes to Continuous Improvement in activities leading to operational efficiencies and increase in Business.

Work with stakeholders to carry-out KYC recertification within the prescribed timeframe and continuous vigilance responsibility.

Ensure all client deliverables meet the agreed timelines.

Working knowledge on electronic banking platforms and self-service apps.
Your skills and experience:
Have a minimum of 2 to 3 years client services experience working in Securities Services business.

Have sufficient experience in handling clearing & settlement, Corporate Actions query handling and processes as required for Global and Local custody.

Have experience in managing Relationship for Institutional clients.

Working knowledge on KYC/ Client Onboarding processes/ requirements.

Possess excellent communication skills, inter-personal skills and be a strong team player

Be pro-active and able to resolve and respond to clients' queries and issues within the agreed turnaround times.

Be diligent and ensure quick escalations on key client issues or matters requiring senior management attention.

Be independent, self-starter and able to liaise with clients and internal stakeholders including senior management.

Role is required to be performed on-site at One Raffles Quay office. Relevant vaccination requirements may apply.
How we'll support you:
Coaching and support from experts in your team

A culture of continuous learning to aid progression

A range of flexible benefits that you can tailor to suit your needs

Training and development to help you excel in your career

Coaching and support from experts in your team

About us and our teams:
Deutsche Bank is the leading German bank with strong European roots and a global network. click here to see what we do.

Deutsche Bank & Diversity
Our values define the working environment we strive to create – diverse, supportive and welcoming of different views. We embrace a culture reflecting a variety of perspectives, insights and backgrounds to drive innovation. We build talented and diverse teams to drive business results and encourage our people to develop to their full potential. Talk to us about flexible work arrangements and other initiatives we offer.

We promote good working relationships and encourage high standards of conduct and work performance. We welcome applications from talented people from all cultures, countries, races, genders, sexual orientations, disabilities, beliefs and generations and are committed to providing a working environment free from harassment, discrimination and retaliation.
Visit Inside Deutsche Bank to discover more about the culture of Deutsche Bank including Diversity, Equity & Inclusion, Leadership, Learning, Future of Work and more besides.