Engineer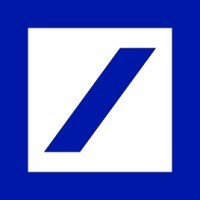 Deutsche Bank
Pune, Maharashtra, India
Posted on Saturday, November 18, 2023
Job Description:
Job Title: Engineer
Location: Pune, India
Role Description
We are looking for a motivated Workday associate with knowledge of Prism/Extend Analytics to join our HRIT Engineering team.
This role requires a Professional with a wide variety of strengths and capabilities across multiple technologies and disciplines.
You will be responsible for Workday Adaptive configuration, work in Agile Philosophy and will be a member of cross-functional IT delivery team.
The ideal candidate will have 4-5 years of experience in Workday reporting and have a strong understanding of the system and its reporting capabilities.
The candidate will be responsible for creating and delivering reports to stakeholders and ensuring that they are accurate and timely.
Experience in Workday other products – HCM, Prism, Extend, Reporting is preferred. Experience in other HC planning tools/ Analytics, HR domain is preferred.
You'll work in a collaborative, thought-provoking environment that encourages diversity of thought, creative solutions, and requires a high level of accountability to ensure quality deliverables for project.
You will work closely with geographically diverse business and development teams across multiple projects for HR IT.
What We Will Offer You
As part of our flexible scheme, here are just some of the benefits that you'll enjoy
Best in class leave policy
Gender neutral parental leaves
100% reimbursement under childcare assistance benefit (gender neutral)
Sponsorship for Industry relevant certifications and education
Employee Assistance Program for you and your family members
Comprehensive Hospitalization Insurance for you and your dependents
Accident and Term life Insurance
Complementary Health screening for 35 yrs. and above
Your Key Responsibilities
In remit of Engineer Responsible for workday Prism/Extend Analytics deliverables and ensuring timely delivery against milestones for key artefacts e.g. Development, unit test, crafting reports, developing insights as needed, collaborating for solutions, defect fixing and technical documentation.
Work with business stakeholders to deliver value through the delivery of high quality software within an agile development lifecycle.
Work with stakeholders on requirements and participate in backlog refining sessions to clarify queries wrt stories.
Making Workday configuration changes on regular basis, reviewing other team member's changes, following up best practices.
Maintaining documentation for deliverables as needed.
Following and adhering to Agile practices with active contribution.
Work with the team on functional and non-functional requirements, technical analysis and design and solutioning.
Be a champion of existing and upcoming Workday features and capabilities.
Ensure compliance with Workday reporting standards and regulations.
Your Skills & Experience
In-depth understanding and expertise in one or more areas – Workday Core HCM, Prism/Analytics, Expertise in building and maintaining calculated fields in Workday.
Basic understanding of assignable roles and security groups required.
Experience in migration of configuration and setup across Workday tenants.
Knowledge of Workday's Business Process Fundamentals.
Analytical approach to solving problems.
Familiar with Agile/JIRA/Confluence usage.
Skills That Will Help You Excel
Articulate and experienced communicator able to communicate with a broad range of stakeholders and virtual teams.
Strong analytical, communication and problem-solving skills
Bachelor's degree in computer science or IT-related discipline (or equivalent work experience or diploma)
Relevant certification is a plus.
Exposure to workday products is must to have.
Expectations
It is the Bank's expectation that employees hired into this role will work in the Magarpatta office in accordance with the Bank's hybrid working model.
Deutsche Bank provides reasonable accommodations to candidates and employees with a substantiated need based on disability and/or religion.
How we'll support you
Training and development to help you excel in your career
Coaching and support from experts in your team
A culture of continuous learning to aid progression
A range of flexible benefits that you can tailor to suit your needs
About us and our teams
Please visit our company website for further information:
https://www.db.com/company/company.htm
Our values define the working environment we strive to create – diverse, supportive and welcoming of different views. We embrace a culture reflecting a variety of perspectives, insights and backgrounds to drive innovation. We build talented and diverse teams to drive business results and encourage our people to develop to their full potential. Talk to us about flexible work arrangements and other initiatives we offer.

We promote good working relationships and encourage high standards of conduct and work performance. We welcome applications from talented people from all cultures, countries, races, genders, sexual orientations, disabilities, beliefs and generations and are committed to providing a working environment free from harassment, discrimination and retaliation.
Visit Inside Deutsche Bank to discover more about the culture of Deutsche Bank including Diversity, Equity & Inclusion, Leadership, Learning, Future of Work and more besides.