Private Bank- Client Service Executive, Assistant Vice President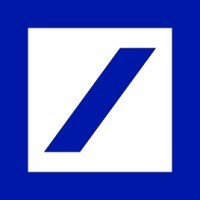 Deutsche Bank
Customer Service
Commerce Charter Twp, MI, USA
Posted on Saturday, November 18, 2023
Job Description:
Details of the Division and Team:
Deutsche Bank Private Bank is one of the largest wealth managers worldwide. We offer our clients a broad range of traditional and alternative investment solutions, as well as comprehensive advice on all aspects of Wealth Management. As a trusted partner of wealthy individuals and entrepreneurs, family offices and foundations, we create lasting value for clients. We specialize in developing bespoke solutions for our clients around the world, for instance wealth planning across successive generations and international borders, asset management with individual risk management, loans and deposits. All this is possible thanks to our global network, our many years of experience and our close collaboration with the Corporate Bank, Investment Bank and DWS. We aim to become a highly competitive global wealth manager by combining financial strength and stability with trustworthy partnership and forward-thinking in order to build sustainable and beneficial client relationships. As a growth business for Deutsche Bank, we contribute towards building a more balanced, less capital intense and stable business model for the bank.
The business are looking for a Client Service Executive to support the Relationship Managers (RMs) and Investment Managers (IMs) in the day to day servicing of clients through processing transactions, resolving account/payment problems and providing all round operational support. The role will sit in a centralized team reporting to a local manager.
What we will offer you:
A healthy, engaged and well-supported workforce are better equipped to do their best work and, more importantly, enjoy their lives inside and outside the workplace. That's why we are committed to providing an environment with your development and wellbeing at its center.

You can expect:
Competitive Salary and non-contributory pension
20 days annual leave plus generous number of public holidays
Life Assurance and Private Healthcare for you and your family
A range of flexible benefits including retail discounts, gym benefits, wellbeing incentives
The opportunity to support a wide ranging CSR program plus take volunteering leave days
Your key responsibilities:
Handling general inquiries from clients and assisting RMs in all aspects of client services to ensure clients' need are met
Taking and executing clients' orders, including but not limited to money market, securities and FX spot transactions; checking

appropriateness/suitability

where required
Processing and following-up to completion of all client payment instructions in a professional and timely manner relating to both internal and external requests; including call backs, signature verification, balance checks, instruction input and record keeping; critically assessing the transaction behavior and keeping the RM informed for AML purposes
Providing regular updates to RMs with respect to unauthorized overdrafts and preparing credit excess reports
Assisting in the execution of the periodic fee run by ensuring RMs are informed of any insufficient balances
Preparing and distributing client related administrative documentation; including account opening packs, valuations (both ad-hoc and diarized) and other client related documentation
Assisting in the account opening and closing process, ensuring that the proper documentation is obtained in line with AML requirements
Conducting due diligence searches in connection with "Know Your Client" policies and procedures; including media searches, PCR and Companies House
Updating clients'

account/investment/market

information in the system in an accurate manner, ensuring that all documentation is managed appropriately
Keeping RMs informed with all business, transaction records and client interactions at all times
Ensuring RMs are aware of any Corporate Actions and follow up through to completion
Processing the periodic rolling of all Structured Loans, Lombard Loans and Time Deposits, ensuring specific conditions for each client are documented
Providing assistance in managing loan covenants, ensuring the RM and IM are fully aware of the ongoing requirements for each client
Processing of legal invoices with regard to Structured Lending transactions
Taking ownership of operational account problems and remaining accountable through to completion
Upholding regulatory and compliance policies / procedures to mitigate risks; ensuring that the Bank is protected, including ensuring stipulated regulatory requirements needed to perform this role are met (such as CPT requirement, attending anti-money laundering training, etc.)
Develop good understanding of the governing regulatory framework, including but not limited to applicable

confidentiality/secrecy/data

protection regulations and cross border rules where relevant
Support RMs in performing client after-sales tasks including scheduling follow up calls and meetings
Coordination of marketing events invitations and approvals to support RMs
Accountable for providing full administrative support to the Head of Desk as well as immediate team, acquiring various administrative duties (including support for testing new IT platform) and backing-up other team members as and when required
Handling, screening and forwarding email correspondence ensuring confidentiality is considered; filing of relevant information as per audit trail
Collation of documentation and/or briefing packs for meetings in advance
Providing support to RMs on business administration tasks such as weekly flash and other special projects
Where applicable, managing the daily mailing of documentation to the relevant booking centers
Fostering strong working relationships across coverage, product and infrastructure divisions through daily interactions
Delivering high level of customer satisfaction in daily interaction with clients that ultimately contribute to client retention
Act within professional, legal and ethical boundaries and guidelines, observing all internal and external compliance regulations and code of ethics and conduct; flagging and managing reputational risks and conflicts issues.
Your skills and experience:
Educated to degree level or with relevant industry experience
Relevant industry experience in a business management/account management /relationship executive position with a genuine interest in Private Client Wealth Management; more experienced candidates can be considered for AVP level role
Strong team player, also able to meet tight deadlines and multi-task
Self-motivated and goal orientated or proactive with a 'can do' attitude
Excellent communication skills and strong interpersonal skills with a positive approach
Able to work in a high paced environment under pressure
Meticulous, methodical and concise, with a strong attention to detail
Client-oriented and solution-oriented
Professional integrity
Someone with high service standards and attitude, and a strong ability to be flexible
Eager to help improve our processes, with a continuous improvement mindset
HKMA/SFC License 1
Fluent in English, Cantonese and Mandarin
Role is required to be performed primarily on-site at the International Commerce Centre. Relevant health and safety requirements apply.
How we'll support you:
Flexible working to assist you balance your personal priorities
Coaching and support from experts in your team
A culture of continuous learning to aid progression
A range of flexible benefits that you can tailor to suit your needs
Training and development to help you excel in your career
About us and our teams:
Deutsche Bank is the leading German bank with strong European roots and a global network. click here to see what we do.
Deutsche Bank & Diversity
Our values define the working environment we strive to create – diverse, supportive and welcoming of different views. We embrace a culture reflecting a variety of perspectives, insights and backgrounds to drive innovation. We build talented and diverse teams to drive business results and encourage our people to develop to their full potential. Talk to us about flexible work arrangements and other initiatives we offer.

We promote good working relationships and encourage high standards of conduct and work performance. We welcome applications from talented people from all cultures, countries, races, genders, sexual orientations, disabilities, beliefs and generations and are committed to providing a working environment free from harassment, discrimination and retaliation.
Visit Inside Deutsche Bank to discover more about the culture of Deutsche Bank including Diversity, Equity & Inclusion, Leadership, Learning, Future of Work and more besides.