Sanctions Controls Project Manager (m/w/d)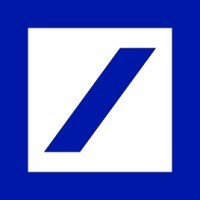 Deutsche Bank
Operations
Frankfurt, Germany
Posted on Saturday, November 18, 2023
Job Description:
****English version below****
Projektmanager für Sanktionskontrollen
Die Position beinhaltet die Überwachung kritischer Sanktionsprozesse in den Geschäfts- und Infrastrukturfunktionen. Weiterhin sind Sie für die Entwicklung des Sanctions Control Inventory verantwortlich. Dabei umfasst die Position die Behebung von aufsichtsrechtlichen Feststellungen im Zusammenhang mit Sanktionskontrollen sowie die Durchführung von risikobasierten Überprüfungen identifizierter Lücken.
Hauptverantwortlichkeiten:
Verantwortlich für das Design, die Entwicklung und die Überwachung des Sanktionskontrollrahmens

Ausbau der derzeitigen Kontrolllandschaft und Überprüfung ihrer Wirksamkeit mit Kontrolleignern in den Geschäfts- und Infrastrukturfunktionen

Durchführung risikobasierter Analysen von Lücken im Kontrollrahmen und Ergreifen von Maßnahmen zur Behebung potenzieller Risiken

Strategische Entwicklung von Kontrollmechanismen und Qualitätsstandards

Projektmanagement, insbesondere in Zusammenarbeit mit den Geschäftsbereichen und relevanten Infrastrukturbereichen auf globaler Ebene

Proaktive Rolle bei der Weiterentwicklung des Sanctions Risk Oversight Teams
Damit werden Sie uns überzeugen:
Projektleitungserfahrung im Bankensektor, idealerweise mit Kenntnissen der Deutschen Bank oder einer vergleichbaren Institution, oder im Consulting

Grundverständnis von Sanktionsregelungen wünschenswert
Was wir von Ihnen erwarten:
Begeisterung Initiative zu ergreifen und ein hohes Maß an Eigenverantwortung für Ihre Arbeit

Proaktive Einstellung, Teamplayer und die Fähigkeit in einem internationalen Umfeld zu arbeiten

Fortgeschrittene Kenntnisse in Excel und Powerpoint

Sehr gute englische Sprachkenntnisse in Wort und Schrift
Was wir Ihnen bieten
Die Stelle wird in Voll- und in Teilzeit angeboten.
Wir bieten eine breite Palette von Leistungen, die all Ihre beruflichen und persönlichen Bedürfnisse abdecken.
Emotional ausgeglichen
Eine positive Haltung hilft uns, die Herausforderungen des Alltags zu meistern – beruflich wie privat. Profitieren Sie von Angeboten wie Beratung in schwierigen Lebenssituationen und Angeboten zur Förderung mentaler Gesundheit.

Körperlich fit
Mit Angeboten zur Aufrechterhaltung Ihrer persönlichen Gesundheit und einem förderlichen beruflichen Umfeld hilft Ihnen die Bank, körperlich fit zu bleiben. Profitieren Sie von Angeboten wie umfangreichen Check-up Untersuchungen, Impfangeboten und Beratung zur gesunden Lebensführung.

Sozial vernetzt
Der Austausch mit anderen eröffnet uns neue Perspektiven, bringt uns beruflich wie persönlich voran und stärkt unser Selbstvertrauen und Wohlbefinden. Profitieren Sie von Angeboten wie Unterstützung durch den pme Familienservice, das FitnessCenter Job, flexible Arbeitszeitmodelle (bspw. Teilzeit, Jobtandem, hybrides Arbeiten) sowie einer umfangreichen Kultur der Vielfalt, Chancengleichheit und Teilhabe.

Finanziell abgesichert
Die Bank sichert Sie nicht nur während Ihrer aktiven Karriere, sondern auch für die Zukunft finanziell ab und unterstützt Ihre Flexibilität sowie Mobilität – egal ob privat oder beruflich. Profitieren Sie von Angeboten wie Beitragsplänen für Altersvorsorge, Bankdienstleistungen für Mitarbeiter*innen, Firmenfahrrad oder dem Deutschlandticket.
Da die Benefits je nach Standort geringfügig variieren, gehen Sie bitte bei konkreten Fragen auf Ihre Recruiterin zu.
Bei Fragen zum Rekrutierungsprozess steht Ihnen Frank Estedt gerne zur Verfügung.
Kontakt: Frank Estedt (+49 30 3407 - 4770)
..................................................................................................................
Sanctions Controls Project Manager
The position involves overseeing critical Sanctions related processes in the business and infrastructure functions. You will be responsible for the development and maintenance of the Sanctions Control Inventory. Additionally, the role involves assuming the responsibility for the remediation of regulatory findings related to Sanctions Controls and performance of risk-based reviews of identified gaps and other high-risk areas.
Key responsibilities:
Responsible for the design, development and monitoring of the Sanctions Control Framework

Enhance the current control landscape and verify its effectiveness with control owners in the business and infrastructure functions
Conduct risk driven analyses of identified gaps in the control framework and take action to remediate potential issues

Strategic development of control mechanisms and quality standards

Project management, especially in cooperation with the business units and relevant infrastructure areas on a global level
Proactive role in the development of the Sanctions Risk Oversight Team
You will convince us with this:
Project management experience in the banking sector, ideally with knowledge of Deutsche Bank or a comparable institution, or in Consulting

Basic understanding of Sanctions regulations desirable
That's what we expect from you:
Ability to drive initiatives and a high sense of ownership for your work

Proactive attitude, team player and the ability to work in an international environment

Advanced skills in Excel and Powerpoint

Very good English language skills in spoken and written
What we offer
We provide you with a comprehensive portfolio of benefits and offerings to support both, your private and professional needs.
Emotionally and mentally balanced
A positive mind helps us master the challenges of everyday life – both professionally and privately. We offer consultation in difficult life situations as well as mental health awareness trainings.
Physically thriving
We support you in staying physically fit through an offering to maintain personal health and a professional environment. You can benefit from health check-ups; vaccination drives as well as advice on healthy living and nutrition.
Socially connected
Networking opens up new perspectives, helps us thrive professionally and personally as well as strengthens our self-confidence and well-being. You can benefit from PME family service, FitnessCenter Job, flexible working (e.g parttime, hybrid working, job tandem) as well as an extensive culture of diversity, equity and inclusion.
In case of any recruitment related questions, please get in touch with Frank Estedt.
Contact: Frank Estedt (+49 30 3407 - 4770)
Our values define the working environment we strive to create – diverse, supportive and welcoming of different views. We embrace a culture reflecting a variety of perspectives, insights and backgrounds to drive innovation. We build talented and diverse teams to drive business results and encourage our people to develop to their full potential. Talk to us about flexible work arrangements and other initiatives we offer.

We promote good working relationships and encourage high standards of conduct and work performance. We welcome applications from talented people from all cultures, countries, races, genders, sexual orientations, disabilities, beliefs and generations and are committed to providing a working environment free from harassment, discrimination and retaliation.
Visit Inside Deutsche Bank to discover more about the culture of Deutsche Bank including Diversity, Equity & Inclusion, Leadership, Learning, Future of Work and more besides.