Engineer - NCT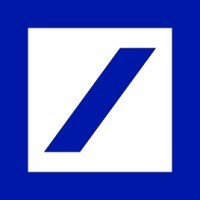 Deutsche Bank
Business Bay - Dubai - United Arab Emirates
Posted on Saturday, November 18, 2023
Job Description:
Job Title- Engineer
Location- Pune
Role Description
The Senior Engineer designs and implements technical solutions and configures applications in different environments in response to business problems. With the partial/ full ownership of Production platforms, Senior Engineer is required to ensure environment stability, expeditious and timely resolution of Production issues, ensuring minimal downtimes and continuity of services. Further the Senior Engineer investigates, proposes and implements various solutions, standardizing where possible, to ensures stability and reliability of the application platforms. The person performing the role may lead delivery of other members of the team and controls their work where applicable.
What we'll offer you
As part of our flexible scheme, here are just some of the benefits that you'll enjoy
Best in class leave policy
Gender neutral parental leaves
100% reimbursement under childcare assistance benefit (gender neutral)
Sponsorship for Industry relevant certifications and education
Employee Assistance Program for you and your family members
Comprehensive Hospitalization Insurance for you and your dependents
Accident and Term life Insurance
Complementary Health screening for 35 yrs. and above
Your key responsibilities
Production Support
Supports the production platform, carrying out monitoring and remediation of issues and specific maintenance tasks as per the run book procedures.
Works with Delivery Services e.g. (Infrastructure, Cloud) on improvements to service availability and resilience
Owns the logs that track manual tasks, remediation and system improvement
Second line of defence for Incident Management – gathering data for investigation and identification of root cause through to resolution
Defines and creates Run Book entries and knowledge articles based on incidents experienced in the production environment
Application Analysis
Carries out deep technical analysis of the production to identify performance, stability and resilience enhancements
Assists in design and creation of NFRs through identification of further requirements
Incident Management
Prioritizes and diagnoses incidents according to agreed procedures. Investigates causes of incidents and seeks resolution.
Facilitates recovery, following resolution of incidents.
Documents and closes resolved incidents according to agreed procedures.
Change Management
Assesses, analyses, develops, documents and implements changes based on requests for change.
These could be technical and/or functional solutions as provided by Development and/or other Production Engineers ensuring segregation of duties
Configure the application in response to business and/or technical problems and in accordance with provided requirements and agreed design principles
Problem management
Investigates problems in systems, processes and services.
Ensures PIR reporting and Root Cause Analysis
Assists with the implementation of agreed remedies and preventative measures.
Attends Program Meetings to prioritize owned stability and performance enhancements as identified in production
Release and deployment:
Uses the tools and techniques for specific areas of release and deployment activities.
Administers the recording of activities, logging of results and documents technical activity undertaken.
May carry out early life support activities such as providing support advice to initial users.
Production Readiness and Testing
Serves as the DevOps Lead, working closely with the Change teams in driving and embedding the Production readiness controls as part of the Software delivery lifecycle.
Builds keep list of NFRs and ensures adherence through design forums
Reviews requirements and specifications and defines test conditions
Analyses and reports on test activities and reports risk and issues associated with own work.
Your skills and experience
Experienced DevOps resource, with an ability to drive the right level of DevOps Production engagement and controls within the Change organization.
Ability to work in a fast paced environment with competing and alternating priorities with a constant focus on delivery.
Ability to balance business demands and IT fulfilment in terms of standardisation, reducing risk and increasing IT flexibility.
Experience in IT delivery in a large enterprise working on mission-critical IT systems working in an Agile environment.
Proven history of working in a delivery model based on agreed Service Level agreements and working to continuously improve the efficiency and quality of service delivered.
Technical skill
Sound understanding of strong change management processes and controls in large organizations.
Strong experience of envisioning and driving full stack automation in medium to large sized groups.
Java (Primarily core Java) – Intermediate level
Spark - Basic to intermediate : Know How of spark framework on Hadoop with some background on the Hadoop ecosystem (Cluster, Nodes, Yarn, Oozie etc)
Strong Knowledge of Oracle Management, SQL scripts/PL SQL, performance mgmt.
Should be good in parsing and analysing big log files – scripting knowledge on Unix (Sed, awk etc) is definitely a plus
Familiarity with Service Oriented Architecture and associated tools for testing APIs (SOAP UI, Postman) etc
Strong Experience working on Cloud Technology i.e. Google Cloud (Preferred)
Strong scripting experience in Java, Python and Shell
Solid understanding of messaging middleware like Solace, TIBCO or MQ using JMS
Solid understanding of monitoring systems like ITRS Geneos, Splunk.
Knowledge of SQL and relational databases – ideally both Hive/Impala/SparkSQL and a traditional RDMS, such as Oracle
Strong knowledge of configuration management tools like Ansible (preferred), Chef and Puppet
Strong understanding of Unix, Linux and Windows
Understanding of Agile and Safe methodologies (preferred)
Good understanding of Hadoop and data visualization tools like Tableau will be a plus
Prior experience of working and leading DevOps teams
Last but not the least – A candidate with sound analytical skills (and mindset) who has got eye for the details and the ability to deduce from the available data
Expectations
There are a number of common expectations that all experts should demonstrate over and above their technical/specialist contribution. These are also important for reinforcing our Deutsche Bank Values and Beliefs:
Acts as role model for individuals aspiring to follow an expert career path by passionately promoting the merits of expert roles and the contribution of their Profession.
Challenges the 'status quo' and influences key stakeholders to ensure industry best practice is adhered to within their area of expertise.
Mentors individuals across the Bank who wish to follow an expert career path through sharing their experience, expertise and insight.
Acts as training 'faculty' on key internal technical/specialist development programmes (NB Annual number of hours/days to be agreed at start of year with Manager in consultation with the Profession Owner).
Designs innovative, sustainable solutions which are congruent with the strategic direction of the Bank. Challenges colleagues to do the same, pushing the boundaries of what is possible to deliver potential for higher levels of organizational performance.
Builds, captures and manages the transfers of knowledge across the Professional community.
Provides Profession Owners with input that shapes the curriculum.
Defines and implements best practices, solutions and standards related to their area of expertise.
Demonstrates thought leadership through seeking out opportunities to shape the agenda with Regulators, Government Departments and Professional bodies.
Cultivates and maintains effective working relationships with stakeholders and clients by articulating the contribution, commercial impact and benefits of expert roles.
EDUCATION/CERTIFICATION
Bachelor of Science degree from an accredited college or university with a concentration in Computer Science or Software Engineering (or equivalent) – with a minor in Finance, Mathematics or Engineering.
How we'll support you
Training and development to help you excel in your career
Coaching and support from experts in your team
A culture of continuous learning to aid progression
A range of flexible benefits that you can tailor to suit your needs
About us and our teams
Please visit our company website for further information:
https://www.db.com/company/company.htm
Our values define the working environment we strive to create – diverse, supportive and welcoming of different views. We embrace a culture reflecting a variety of perspectives, insights and backgrounds to drive innovation. We build talented and diverse teams to drive business results and encourage our people to develop to their full potential. Talk to us about flexible work arrangements and other initiatives we offer.

We promote good working relationships and encourage high standards of conduct and work performance. We welcome applications from talented people from all cultures, countries, races, genders, sexual orientations, disabilities, beliefs and generations and are committed to providing a working environment free from harassment, discrimination and retaliation.
Visit Inside Deutsche Bank to discover more about the culture of Deutsche Bank including Diversity, Equity & Inclusion, Leadership, Learning, Future of Work and more besides.