CB IB Operations & Controls - KYC Analyst - NCT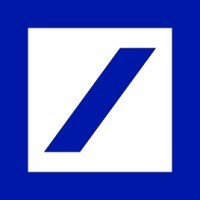 Deutsche Bank
IT, Operations
Ho Chi Minh City, Vietnam
Posted on Saturday, November 18, 2023
Job Description:
Details of the Division and Team:
The Know Your Client (KYC) Operator role focuses on client onboarding (COB) and exceptions in line with regulatory standards and jurisdictions. The KYC Operator provides regular communication to senior Bank stakeholders on changes in KYC, Anti Money Laundering ('AML') and Anti Financial Crime ('AFC') areas and ensures any changes required are implemented with minimum disruptions. The KYC Operator also assists the Bank's clients, managing all KYC and account opening requirements with appropriate governance and controls. They operate in an environment of strict adherence to KYC Key Operating Standards (KOS) and Desktop Procedure (DTP) to achieve KYC remediation in accurately and timely manner.
This position requires working in details to ensure for accuracy of information assessment, discipline in term of timeline, deadline; cooperative attitude in dealing with internal clients, professional in working with Business people; clearly understand the KYC policy & regulations to provide accurate acknowledge to Business & Clients, play a role as advisor in KYC remediation task.
This also require for ability to handle NCA/EDR/RR coordinately with team members & independently with SME people, raise request and provide feedback in timely manner; well coordinate with AML/AFC officer as well as Legal for the KYC legal relevant matters.
What we will offer you:
A healthy, engaged and well-supported workforce is better equipped to do their best work and, more importantly, enjoy their lives inside and outside the workplace. That's why we are committed to providing an environment with your development and wellbeing at its center.
You can expect:
Insurance coverage for employees and direct family members (spouse and children)

Good benefit in sick leave (max 6 days of sick leave per year with no document submission requirement

Gender Neutral Parental Leave

Flexible working arrangements
Your key responsibilities:
Understanding internal AML Policy, KYC KOS and updating wherever there are changes/training.

Ensure the NCA process complying with the KYC KOS and Local Addendum

Engage with Business or Client to obtain the required information and documentation to complete the NCA

Performing due diligence based on the initial risk rating of the client and create a client KYC profile with the new information and documentation obtained

Consult with the Business to determine whether any "per se high risk factors" apply.

All relevant parties must be identified to the client relationship must be identified in order to assess the Finance Crime Risk: Client, UBOs/IBOs, LRs, Members of the client's Senior Management Body

Undertaking the initial assessment phase of the KYC process: determining Entity Type, Identifying and understand the client, AML client risk classification, determining due diligence, understanding the nature of business and purpose of the relationship.

Other core elements of NCA include NLS and escalation (if any)

Aiming to identify if any of the risk factors apply, which will always be required that the client relationship is classified as high risk.

For multi-jurisdictional adoptions or CJDA, the regulatory KYC requirements of all jurisdictions must be met, including Local AFC escalation, if required, in each jurisdiction.

Understanding other processes and applying suitable procedure where applicable: Abandonment, SAR, Approval & Sign-off, Re-activations, Re-Adoption.

Applying per Regulatory Requirements where required: SBV, IRS/FATCA, Dodd Frank, EMIR, Anna Credit, MiFID Remediation

Work out with Business the schedule for the Remediation to commence and identify a Business Sponsor for each Client relationship for each jurisdiction and division.

Supporting the Business (who is the ultimate responsible for the process) in the completion of Remediation.

Conducting the Remediation as described in KYC KOS (L4), within timeline.

Engaging with the Business or the Client (where applicable) to obtain the required information and documentation to complete the Remediation. Communicate with Business & client for outstanding information which has not been acknowledged/follow up by the Business or Client, via phone, email or official outreach Letter/Reminder.

A request for outstanding information which has not been acknowledged by the Business or Client should always be followed up.

Documenting and maintaining Management Information (MI) requirements and circulate this MI to relevant stakeholders across COB, Business and local AML on regular basis.

Ensure the Remediation to be completed per internal timeframes

Assess if there is any adverse information and/or any new information with regards to ML/TF factors by completing the Name List Screening and Negative News Screening.

Update the Client KYC Profile with the new information and documentation obtained to confirm the Client and its Associated Roles remain unchanged. Where a change has occurred the data point is subject to the identification and verification requirements in Reliable Sources and Acceptable Documentation for ID & V.

Update the Client's AML Client Risk Classification based on the outcome of the review. Any required consultation and /or escalation must be performed in adherence to Escalations.

To ensure the Client KYC profile after NCA/EDR/RR is In line with global KYC standards, in line with local addendum requirement and data on the Client relationship is accurate and valid.

Ensure to perform NCA & Remediation following the escalation process and report to Team Lead and to COB Head.

Ensure to perform NCA & Remediation per local & regional hard deadlines for each process, per specific request periodically

Manage the NCA/EDR/RR tasks within KYC Policy & Portfolio organization

Manage the NCA & Remediation tasks within KYC Policy

Maintain internal & external key business relationships & AFC/AML officers.

Well coordinate with Team members and SME regional COB in relevant Meeting/Training, and with Regional CLM and AFC Quality Assurance Team.
Your skills and experience:
Minimum a bachelor's degree in Banking, Business or related field of equivalent experience in KYC

Proficient reading and communication skills in English (oral & reading & writing)

At least 3 years of experience in banking industry

Good knowledge on KYC documentation

Understanding customer account profile, Bank's policies on AML, AML & Anti-Terrorism Financing Policy, PCR, Information Security Control, and other control policies of the Bank.

Knowledges in the areas of Risk and Regulatory; GTB Business

Coordinate liaison between Business and Operations

Liaise with regional network in implementing assigned tasks

Other knowledges on bank systems, IT technique, reconciliation, verification, identification tasks.

Experienced in working/handling assigned tasks independently

Other soft skills in searching for client's info. in public sources, MS Word/Excel, communication.

Strong sense of accountability and responsibility

A quick learner and highly adaptable to change.

Being proactive, ability to improve on best practice and capability.

Have good teamwork
How we'll support you:
Flexible working to assist you balance your personal priorities

Coaching and support from experts in your team

A culture of continuous learning to aid progression

A range of flexible benefits that you can tailor to suit your needs

Training and development to help you excel in your career
About us and our teams:
Deutsche Bank is the leading German bank with strong European roots and a global network. click here to see what we do.
Deutsche Bank & Diversity
Our values define the working environment we strive to create – diverse, supportive and welcoming of different views. We embrace a culture reflecting a variety of perspectives, insights and backgrounds to drive innovation. We build talented and diverse teams to drive business results and encourage our people to develop to their full potential. Talk to us about flexible work arrangements and other initiatives we offer.

We promote good working relationships and encourage high standards of conduct and work performance. We welcome applications from talented people from all cultures, countries, races, genders, sexual orientations, disabilities, beliefs and generations and are committed to providing a working environment free from harassment, discrimination and retaliation.
Visit Inside Deutsche Bank to discover more about the culture of Deutsche Bank including Diversity, Equity & Inclusion, Leadership, Learning, Future of Work and more besides.