CB IB Operations & Controls - Global Securities Operations - AVP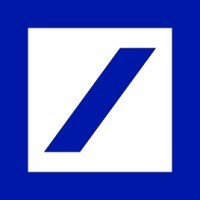 Deutsche Bank
Operations
Ho Chi Minh City, Vietnam
Posted on Saturday, November 18, 2023
Job Description:
Details of the Division and Team:
Vietnam Corporate Banking Branch Operations is looking for an Assistant Vice President to handle daily BAU of Custody Operations including Settlement and Asset Services from local perspective.
A candidate with strong interpersonal skills and a team player with capabilities of driving initiatives, projects, new developments and to assist Head of GSO in establishing and maintaining internal controls and guidelines/governance.
Strong understanding of Compliance, Audit, Regulatory & Operational Risk is a MUST.
What we will offer you:
A healthy, engaged and well-supported workforce is better equipped to do their best work and, more importantly, enjoy their lives inside and outside the workplace. That's why we are committed to providing an environment with your development and wellbeing at its center.
You can expect:
Insurance coverage for employees and direct family members (spouse and children)

Good benefit in sick leave (max 6 days of sick leave per year with no document submission requirement

Gender Neutral Parental Leave

Flexible working arrangements
Your key responsibilities:
1. Corporate Action and Income
Announcement Capture – Collects Market announced Corporate Action/Income data from Vendors, Agents, or Exchanges.

Notification - Notifies of the event details to "entitled" holders of the impacted security. (Entitlement is derived from an individual holding a position in the impacted security at the time of the announcement).

Entitlement calculation – Uses key dates within the Corporate Action/income event lifecycle, to calculate the eligible position for the Corporate Action.

Entitlement Booking – Creates any cash and/or stock outcome resulting from the Corporate Action/Income event.

Voluntary Instruction Management – Manages the solicitation, collation, and instruction of entitled client instructions relevant to the voluntary Corporate Action event type.

Pay Date Process – Manages the open payable/receivable claims resulting from the Corporate Action/Income Event.

Prepares Standard Operating Procedures (SOPs) for new processes and regularly updates these to reflect process changes.
2. Settlement and Clearing
Manages stock positions in the intended place of settlement by proactively re-aligning the stock.

Ensures adherence to all market matching and settlement cut-off, buy-in regulations, and exchange penalties/fines.

Reaches out to client or broker to resolve issues related to trade economics, static, fees, brokerage, or stock positions.

Proactively communicates with clients on trade status and works for timely resolution.

Collaborates with cash management to facilitate funding for timely settlement of trade.

Reconciles cash and stock positions for Deutsche Bank against the market.

Priorities trades based on market risk, age category and value of the trade.

Prepares Standard Operating Procedures (SOPs) for new processes and regularly updates these to reflect process changes.

Escalates all potential risk items to Manager on a timely basis; contributes to the development and implementation of mitigation or control solutions.

Works effectively within own team, sharing knowledge, providing support and guidance to colleagues to create and foster an environment of continuous improvement.

Supports Head of GSO on implementation of Local/Regional Operations Strategy, aligning overall planned initiatives with country management & key stakeholders
3. Regulatory Reporting
Key responsibilities are to work with the bank's regulatory team to translate regulation into operational processes/procedures assisted with the required development to the bank's information technology infrastructure;
many of the processes are time critical due to regulator stipulated timelines and other deadlines so ensuring completeness is essential.
4. Operational Risk and Controls Management
Manage operational processes within internal/external audit guidelines and policies.

Maintain operating standards with agreed/zero loss provision.

Assist in participating Business Continuity Procedure processes within Business Continuity Management guidelines.

Meet operational/compliance requirements including adopting best practices & ensuring a consistency in delivering a local & regional operating model.

Implement appropriate procedures and controls including proper accounting/reporting requirements in support of new product/sales initiatives.

Manage daily tasks to meet customer service standards, internal and external cut off times, retention of customer files, reporting, reconciliation and reviewing of processed/outstanding transactions.

Manage and ensure compliance with internal policies and audit and regulatory requirements.

Support and achieve excellent partnership with Sales, Product Management, and other business partners.

Establish clear operating processes, controls, operating manuals and Key Operating Procedures for existing/new products and services, new systems/systems upgrade, keep track of the local regulations and ensure implementation, as necessary.

Work closely with Head of GSO in supporting the Risk & Control Framework, Country Initiatives & Transformation Projects (Regional & Local)
5. Supporting Business & Client Experience via Service Quality
Build good relationship and communicate effectively with Business.

Ensure consistent and quality service delivery to clients or partners.

Client Focused, Solution Oriented and Positive frame of mind.
6. People Management
Support Head of GSO to develop, sustain and retain key talents or performers.

Groom and guide talented staff and help in creating backups and career progression
7. Others
Perform any other ad-hoc duties assigned as and when required
Your skills and experience:
Bachelor's degree from an accredited college or university (or equivalent) and/or relevant practical experience.

At least 8-10 years of Securities Operation experience

Strong knowledge of trade life cycle

Profound knowledge of all Corporate Action and income related event types

Understanding of settlement related processing, such as fails management, collateral and stock lending and settlement cycles

Working and good knowledge of all securities products in the Vietnamese market.

Certificates required: Basic Certificate in securities market, Law Certificate in the securities sector, Vietnam Depository Securities Certification on VSD system

Have good written and spoken Vietnamese and English communication skills to interact with the local regulators, front office, operations peers, system support teams, productions support teams

Ability to prioritise high volume, high risk related processing to ensure completion of daily tasks.

Ability to work in fast paced environment, keep pace with technical innovation and maintain a broad understanding of the business offering.

Good client service skills

Have the capability of driving initiatives, projects, new developments & generate ideations. Problem solving and root cause identification skills is essential.

Have a strong understanding of Compliance, Audit, Regulatory & Operational risk & Local Regulations

Good team player, able to work in virtual global teams and a matrix organization.

Open minded, able to share information, transfer knowledge and expertise to team members.

Proficient in MS office with specific concentration on MS Excel.
How we'll support you:
Flexible working to assist you balance your personal priorities

Coaching and support from experts in your team

A culture of continuous learning to aid progression

A range of flexible benefits that you can tailor to suit your needs

Training and development to help you excel in your career
About us and our teams:
Deutsche Bank is the leading German bank with strong European roots and a global network. click here to see what we do.
Deutsche Bank & Diversity
Our values define the working environment we strive to create – diverse, supportive and welcoming of different views. We embrace a culture reflecting a variety of perspectives, insights and backgrounds to drive innovation. We build talented and diverse teams to drive business results and encourage our people to develop to their full potential. Talk to us about flexible work arrangements and other initiatives we offer.

We promote good working relationships and encourage high standards of conduct and work performance. We welcome applications from talented people from all cultures, countries, races, genders, sexual orientations, disabilities, beliefs and generations and are committed to providing a working environment free from harassment, discrimination and retaliation.
Visit Inside Deutsche Bank to discover more about the culture of Deutsche Bank including Diversity, Equity & Inclusion, Leadership, Learning, Future of Work and more besides.