TDI -Data Engineer - AVP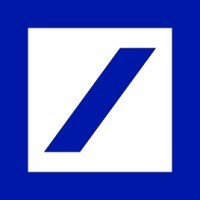 Deutsche Bank
Data Science
Singapore
Posted on Saturday, November 18, 2023
Job Description:
Details of the Division and Team:
We are seeking a talented and experienced engineer to join the global corporate banking analytics team and work on our next generation cash management product analytics platform (Beacon) to provision complex use cases that will enable better client, product, and revenue management.
The ideal candidate will have a strong expertise in data engineering skillsets and tools and have experience leading data science project from ideation to production.
The candidate should also possess domain knowledge of finance payment data sets for corporate banking and can effectively communicate technical solutions to a wide range of audiences.
What we will offer you:
A healthy, engaged and well-supported workforce are better equipped to do their best work and, more importantly, enjoy their lives inside and outside the workplace. That's why we are committed to providing an environment with your development and wellbeing at its center.
You can expect:
Flexible benefits plan including virtual doctor consultation services

Comprehensive leave benefits

Gender Neutral Parental Leave

Flexible working arrangements

25 days of annual paid leave, plus public holiday & Flexible Working Arrangement
Your key responsibilities:
Full life-cycle of development tasks, starting from specification and design to successful implementation

Working in the global team following Agile development practices

Data Warehouse development and ETL design

Build and maintain SQL procedures and ETL processes with different tools and languages

Optimize and tune data processing and ETL workflows to ensure high performance and reliability

Identify and resolve data quality issues and ensure data accuracy and consistency

Perform data analysis using Tableau or similar tools to visualize and present insights to stakeholders as needed

Assist in requirements gathering and data analytics as needed

Estimate work effort and assist the Project Manager with task planning and LOE (level of effort) estimates

Contribute to the system architecture
Your skills and experience:
Min 4 years of Data Engineering with Hadoop and Hadoop ecosystem.

Proven expedience in Python, PySpark and Object-Oriented Programming.

Proven experience in SQL, PL/SQL and Oracle database.

Min bachelor's degree in computer science, Data Science, or a related field.

Working experience in data engineering, with expertise in Hadoop, SQL, Hive, Impala, Google Cloud, and Cloudera Data Science Workbench.

Working Experience in GIT, Apache Maven, JIRA and TeamCity

UNIX command/shell scripting experience

Experience with Cloud solutions such as GCP.

Working Experience with finance payment data sets in a corporate banking environment.

Experience with data analytics and visualization tools such as Tableau

Excellent problem-solving and analytical skills with the ability to translate business requirements into technical solutions.

Role is required to be performed on-site at One Raffles Quay office. Relevant vaccination requirements may apply.

How we'll support you:
Flexible working to assist you balance your personal priorities

Coaching and support from experts in your team

A culture of continuous learning to aid progression

A range of flexible benefits that you can tailor to suit your needs

Training and development to help you excel in your career\
About us and our teams:
Deutsche Bank is the leading German bank with strong European roots and a global network. Click click here to see what we do.

Deutsche Bank & Diversity
Our values define the working environment we strive to create – diverse, supportive and welcoming of different views. We embrace a culture reflecting a variety of perspectives, insights and backgrounds to drive innovation. We build talented and diverse teams to drive business results and encourage our people to develop to their full potential. Talk to us about flexible work arrangements and other initiatives we offer.

We promote good working relationships and encourage high standards of conduct and work performance. We welcome applications from talented people from all cultures, countries, races, genders, sexual orientations, disabilities, beliefs and generations and are committed to providing a working environment free from harassment, discrimination and retaliation.
Visit Inside Deutsche Bank to discover more about the culture of Deutsche Bank including Diversity, Equity & Inclusion, Leadership, Learning, Future of Work and more besides.