Returnship Program - Associate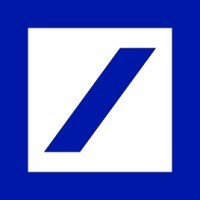 Deutsche Bank
Bengaluru, Karnataka, India
Posted on Saturday, November 18, 2023
Job Description:
Job Title: Associate Treasury Operations (Resume Your Resume)
Location: Bangalore
Resume your Resume – Program description
Whether you've raised a family, set up your own business, or travelled the world - not everyone follows the same life and career trajectory. Our 'Resume your Résumé' India internships are designed to provide opportunities to professionals who are looking to return to work after an extended career break. Throughout the 3-month traineeship you will have the chance to refresh your skills, make new connections and potentially secure a full-time opportunity upon completing the programme. If you have a background in Finance, Operations, Risk or Technology, please apply here.

Overview:
Treasury Operations focuses on four key areas:
Act as single point of contact for Group Treasury via an aligned Middle Office team
Harmonize processes and functions through unified control framework, driving operational excellence
Improve transparency and front to back alignment, enabling critical delivery on intraday liquidity and cash management
Recommend solutions for immediate and short-term remediation while strategically optimizing technology that will help meet Regulatory, Audit and internal requirements
Main Business Units Treasury Operations:
Nostro Management: Responsible for providing a sound cash management capability to manage the movements of cash within DB, which is critical for the bank to effectively manage its liquidity
Treasury Operations: Supports Treasury in their objective of managing liquidity through timely and accurate settlement of transactions, whilst at the same time ensuring sufficient controls are in place to minimize risk
Issuance: Management of all term of issuance activities in all markets, currencies and investor groups and aims to raise external funding through dealing and execution in DB issued notes, at the lowest possible cost while ensuring funding sources remain diversified
Key Responsibilities:
The person will be providing oversight and governance for Treasury Operations process that typically has a high level of client servicing, monetary exposure, regulatory risk and reputational /financial loss due to transaction nature, which can impact client relationships and firm reputation
Expected to monitor KPIs and KRIs of the process
Analyse the Root Cause and Leading/Contributing factors to various KPI misses and build a regulation framework to enhance the efficiency and risk control robustness in the process
Manage the Vendor Resource Management, body of work, ensuring adequate review of service agreements, role matrix etc.
Ensure timely and accurate communication in a manner that is appropriate for that audience
Keep Management informed of the exceptional occurrences, to enable appropriate action
Develop effective working relationship across the front to back processes in multiple locations to enhance operating effectiveness
Skills and experience:
Strong organisational skills; ability to identify and prioritise multiple tasks based on criticality, impact and franchise importance
Exceptional communication skills – verbal, written and presentation
Independent problem solver who demonstrates accountability as well as execution capability
Ability to independently coordinate and manage work requirements across multiple business areas and functions
Ability to work in a fast-paced, highly regulated environment
Ability to connect with people as well as desire to learn process flows
Dedication to servicing a demanding internal and external client base
Microsoft Excel skills to a good standard
Excellent written and verbal communication skills
Qualification:
Degree educated in Finance, Commerce, or related field, or have a minimum of 5 years of work experience in a Banking/Finance/Audit/Consultancy environment
Experience working in a global, cross matrix reporting organization
What we'll offer you:
As part of our flexible scheme, here are just some of the benefits that you'll enjoy
Best in class leave policy
Gender neutral parental leaves
100% reimbursement under childcare assistance benefit (gender neutral)
Sponsorship for Industry relevant certifications and education
Employee Assistance Program for you and your family members
Comprehensive Hospitalization Insurance for you and your dependents
Accident and Term life Insurance
Complementary Health screening for 35 yrs. and above
How we'll support you
Training and development to help you excel in your career
Coaching and support from experts in your team
A culture of continuous learning to aid progression
A range of flexible benefits that you can tailor to suit your needs
About us and our teams
Please visit our company website for further information:
https://www.db.com/company/company.htm
Our values define the working environment we strive to create – diverse, supportive and welcoming of different views. We embrace a culture reflecting a variety of perspectives, insights and backgrounds to drive innovation. We build talented and diverse teams to drive business results and encourage our people to develop to their full potential. Talk to us about flexible work arrangements and other initiatives we offer.
We promote good working relationships and encourage high standards of conduct and work performance. We welcome applications from talented people from all cultures, countries, races, genders, sexual orientations, disabilities, beliefs and generations and are committed to providing a working environment free from harassment, discrimination and retaliation.
Click here to find out more about our diversity and inclusion policy and initiatives.