Senior Engineer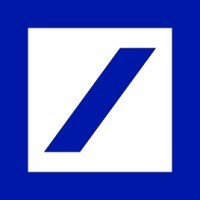 Deutsche Bank
Bucharest, Romania
Posted on Saturday, November 18, 2023
Job Description:
we trust you to
Work within software development projects as a Senior Frontend Engineer using Angular to create new Online banking customer processes
Work together with several teams to develop new reusable front-end components for online banking and other applications.
Be focused on the further development of critical Online banking business processes in the context of our security procedures and payments/ transactions.
Demonstrate strong hands-on experience and act as a contact person for all frontend-related topics and questions - both for the Frontend Engineers (coach the junior members of the team) and for the other team members.
Deliver training sessions for other development teams and promote an efficient transfer of know-how as part of our frontend guild or other meetings.
Use your experience and knowledge to ensure that your solutions are highly scalable and can be operated flawlessly under very high load scenarios (more than 50,000-100,000 parallel customer accesses
Work on a web application that is highly visible to customers and relevant to the Deutsche Bank's reputation
we`D love you to bring
Several years of professional experience and expert knowledge (also practical) in the area of Single Page Applications with Angular, RxJS and TypeScript in combination with REST based APIs.
Several years of professional experience and expert knowledge (also practical) with regards to responsive design focused around HTML5 and CSS3/SCSS (especially Bootstrap 4+).
Advanced knowledge and practical experience in Frontend testing using Karma/Jasmine or Jest
Advanced knowledge and practical experience of NodeJS, REST Services
Knowledge within the framework of WCAG 2 AA Compliance (Accessibility).
Experience in the Nx mono repository toolset and is a plus
Excellent analytical and communication skills, strong independence and initiative, ability to work in agile delivery teams.
Experience in technical and methodological coaching of junior UI/UX Engineers, and active participation in the continuous development of colleagues.
A passion for constantly learning and applying new technologies and programming languages in a constantly evolving web environment.
Proficiency in spoken and written English, German is a plus.
Our values define the working environment we strive to create – diverse, supportive and welcoming of different views. We embrace a culture reflecting a variety of perspectives, insights and backgrounds to drive innovation. We build talented and diverse teams to drive business results and encourage our people to develop to their full potential. Talk to us about flexible work arrangements and other initiatives we offer.
We promote good working relationships and encourage high standards of conduct and work performance. We welcome applications from talented people from all cultures, countries, races, genders, sexual orientations, disabilities, beliefs and generations and are committed to providing a working environment free from harassment, discrimination and retaliation.
Click here to find out more about our diversity and inclusion policy and initiatives.