IBC Korea - VP or below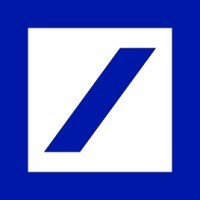 Deutsche Bank
Seoul, South Korea
Posted on Saturday, November 18, 2023
Job Description:
Required experiences:
An investment banking experience preferred with strong analytical skills, a high level of business curiosity and a self-starter mindset.
Sufficient experience of execution of M&A advisory, Capital Markets advisory, or accounting/consulting experience for corporate and private equity clients.
Solid understanding of corporate finance and accounting skills, client coverage capacity¬ and experience with good presentation skills
Strong work ethic, maturity and interpersonal skills
Ability to work as a team player handling a wide range of responsibilities under pressure
Strong oral and written communication skills
Fluency in Korean and English
Our values define the working environment we strive to create – diverse, supportive and welcoming of different views. We embrace a culture reflecting a variety of perspectives, insights and backgrounds to drive innovation. We build talented and diverse teams to drive business results and encourage our people to develop to their full potential. Talk to us about flexible work arrangements and other initiatives we offer.
We promote good working relationships and encourage high standards of conduct and work performance. We welcome applications from talented people from all cultures, countries, races, genders, sexual orientations, disabilities, beliefs and generations and are committed to providing a working environment free from harassment, discrimination and retaliation.
Click here to find out more about our diversity and inclusion policy and initiatives.