Business Management Associate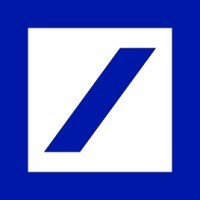 Deutsche Bank
Mumbai, Maharashtra, India
Posted on Saturday, November 18, 2023
Job Description:
Job Title: Global Credit Trading - Business Management & Control
Corporate Title: Associate
Location: Mumbai
Business Profile
The European Credit Flow Trading is a leading, fully integrated market making trading desk in the bond and CDS market, offering liquidity in all sectors and asset types from Investment Grade to Illiquids / Distressed Assets.
In addition the desk offers bespoke funded and unfunded hedging and financing credit solutions in both single trades and larger complex structures.
What we'll offer you
As part of our flexible scheme, here are just some of the benefits that you'll enjoy
Best in class leave policy
Gender neutral parental leaves
100% reimbursement under child care assistance benefit (gender neutral)
Flexible working arrangements
Sponsorship for Industry relevant certifications and education
Employee Assistance Program for you and your family members
Comprehensive Hospitalization Insurance for you and your dependents
Accident and Term life Insurance
Complementary Health screening for 35 yrs. and above
Key Responsibilities:
The role is an extension of the onshore Global Credit Trading (GCT) Business Management & Control team. It involves liaising with COOs and Business Managers in GCT and Infrastructure partners. The role requires hands-on individual, who will be involved in the day to day running of the business & responsible for business management & control activities for Europe GCT business.
Analytical support for COO and Business Management Community in order to plan and implement business strategy
Preparation of senior management MI spanning across revenue, cost and headcount. Extensive support on expense analysis and cost reduction initiatives
Presentations for senior management on business performance for decision-making
Drive the New Product Approval (NPA)/ New Transaction Approval (NTA) processes for the business, coordinate signoffs, manage post-implementation process, review NPAs for gaps & help investigate the NPA breaches.
Assist the desk with Control projects around monitoring of Cancels, Corrects & Amends (CCA) cases, ensuring timely PnL signoffs advisory role on Accountable Client Owner (ACO)/ Know Your Client (KYC), Vendor Risk Management, etc
Assist with various initiatives across the Business Management landscape. Performing tasks across the BM roles e.g. business analysis, process improvement, etc
Building and maintaining strong partnerships with stakeholders across Front Office and Infrastructure domains.
Key Requirements:
MBA in Finance from a premier institution with relevant experienc
4-6 years' work experience in banking domain working in Business Management / COO / Project Management/ Financial Planning & Analysis space.
Strong financial analysis with experience in forecasting & budgeting, process/ statistical analysis, senior management presentations.
Very strong analytical, critical thinking skills and ability to formulate clearly and present information in a compelling manner
Strong interpersonal and excellent verbal and written communication skills
Strong computer skills with advanced exposure to PowerPoint, Excel and Word is preferable.
Highly motivated & organized individual who is able to work to tight deadlines and without supervision
Outgoing, confident candidate who is able to deal with senior management, cross division and cross cultural teams
Prior experience of running projects within the Financial Markets / Investment Banking industry would be an added advantage. You may also specialize in a core change capability e.g. Business Analysis, Program Management, Process Improvement/Re-engineering, Change Adoption and Test Management
How we'll support you
Training and development to help you excel in your career
Flexible working to assist you balance your personal priorities
Coaching and support from experts in your team
A culture of continuous learning to aid progression
A range of flexible benefits that you can tailor to suit your needs


About us and our teams
Please visit our company website for further information:
https://www.db.com/company/company.htm
Our values define the working environment we strive to create – diverse, supportive and welcoming of different views. We embrace a culture reflecting a variety of perspectives, insights and backgrounds to drive innovation. We build talented and diverse teams to drive business results and encourage our people to develop to their full potential. Talk to us about flexible work arrangements and other initiatives we offer.
We promote good working relationships and encourage high standards of conduct and work performance. We welcome applications from talented people from all cultures, countries, races, genders, sexual orientations, disabilities, beliefs and generations and are committed to providing a working environment free from harassment, discrimination and retaliation.
Click here to find out more about our diversity and inclusion policy and initiatives.