Performance Management NOC Germany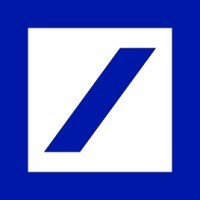 Deutsche Bank
Mumbai, Maharashtra, India · Mumbai, Maharashtra, India
Posted on Saturday, November 18, 2023
Job Description:
Job Title: Associate; Germany Performance Management
Location: Mumbai
Business/Team Description
Summary:
Deutsche Bank International Private Bank (IPB) – Performance Management
Deutsche Bank IPB is one of the world's leading global wealth managers.
Financial Planning & Analysis and Performance Management is the essential desk reference for COOs, FP&A professionals. With thought-provoking discussion and refreshing perspective, this book provides insightful reference for critical areas that directly impact an organization's effectiveness. From budgeting and forecasting, analysis, and performance management, to financial communication, metrics, and benchmarking, these insights delve into the cornerstones of business and value drivers.
The role is part of a desk extension team and supports the WM Germany team in Frankfurt; having a local reporting line in Mumbai.
What we'll offer you
As part of our flexible scheme, here are just some of the benefits that you'll enjoy
Best in class leave policy
Gender neutral parental leaves
100% reimbursement under child care assistance benefit (gender neutral)
Flexible working arrangements
Sponsorship for Industry relevant certifications and education
Employee Assistance Program for you and your family members
Comprehensive Hospitalization Insurance for you and your dependents
Accident and Term life Insurance
Complementary Health screening for 35 yrs. and above
Key Responsibilities: (not limited to)
Provide insights on the FIM business through regular reporting of financials
Weekly information on the Flows (New Assets & Loans) from internal systems.
Provide cost analysis for the business & perform deep dives wherever necessary
Provide support to Management Information team on KYC ,Regulatory topics & other regional forum
Proficiency in VBA with ability to code & extract information
Conduct various ad hoc analysis and address issues that are complementary to the regular processes.
Interact with Business Managers to resolve queries and investigate deviations from expected revenues
Provide support on the wider FTE & Cost topics as necessary
Skills and Qualifications:
Academic qualifications in Business, Finance or related field
Prior relevant work experience of minimum 5-6 years
Proficient in VBA coding & development
Aptitude for analytical tasks and ability to pull out the key messages
Ability to constructively challenge senior colleagues
Very Good Excel working knowledge
Strong communication skills with excellent English, both orally and written
Good knowledge of the financial sector
How we'll support you
Training and development to help you excel in your career
Flexible working to assist you balance your personal priorities
Coaching and support from experts in your team
A culture of continuous learning to aid progression
A range of flexible benefits that you can tailor to suit your needs
About us and our teams
Please visit our company website for further information:
https://www.db.com/company/company.htm
Our values define the working environment we strive to create – diverse, supportive and welcoming of different views. We embrace a culture reflecting a variety of perspectives, insights and backgrounds to drive innovation. We build talented and diverse teams to drive business results and encourage our people to develop to their full potential. Talk to us about flexible work arrangements and other initiatives we offer.
We promote good working relationships and encourage high standards of conduct and work performance. We welcome applications from talented people from all cultures, countries, races, genders, sexual orientations, disabilities, beliefs and generations and are committed to providing a working environment free from harassment, discrimination and retaliation.
Click here to find out more about our diversity and inclusion policy and initiatives.