Relationship Manager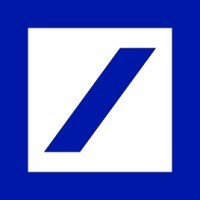 Deutsche Bank
Customer Service, Sales & Business Development
New Delhi, Delhi, India
Posted on Saturday, November 18, 2023
Job Description:
Job Title – Relationship Manager
Wealth Management India works with the Ultra High/High Networth clients and families of the country. The objective of the division is to provide products and solutions to address their Wealth, Lending and Banking requirements.
We are looking at self driven professionals who have prior experience working with HNIs/Entrepreneurs and large promoter families of the country. You should have ample experience in the Wealth Management space or should have strong connects and relationships with the relevant client pool.
You will be working with a highly motivated and productive team which has been a trendsetter in the MNC Wealth Management space.
Example:
What we'll offer you
As part of our flexible scheme, here are just some of the benefits that you'll enjoy
Best in class leave policy
Gender neutral parental leaves
100% reimbursement under child care assistance benefit (gender neutral)
Flexible working arrangements
Sponsorship for Industry relevant certifications and education
Employee Assistance Program for you and your family members
Comprehensive Hospitalization Insurance for you and your dependents
Accident and Term life Insurance
Complementary Health screening for 35 yrs. and above
Your key responsibilities
Understanding the DB platform capabilities and mapping these with requirements of key large potential/prospects.
Prospecting to and On boarding your key client relationships to the DB WM platform
Imbibe the DB values and culture and demonstrate these both in spirit and letter.
Ensure all regulatory and internal trainings/disclosures and KYC requirements are done timely
Share best practices from competition firms and help in strengthening DB product and services platform
Your skills and experience
You should ideally have work experience of 15-20 years in the Wealth Management space.
We are open to looking at potential candidates from the corporate/investment banking, who can leverage their expertise and bring in WM opportunities prevalent in these two areas.
You should have actively managed about 20-30 relevant clients. The managed AUM should be in the range of INR 800-1500 crores yielding revenues of 8-15 crores.
We are also open to senior team leads coming in with team size of 2-3 people. The team delivery should be about 15 crores of revenue.
How we'll support you
Training and development to help you excel in your career
Flexible working to assist you balance your personal priorities
Coaching and support from experts in your team
A culture of continuous learning to aid progression
A range of flexible benefits that you can tailor to suit your needs
About us and our teams
Please visit our company website for further information:
https://www.db.com/company/company.htm
Our values define the working environment we strive to create – diverse, supportive and welcoming of different views. We embrace a culture reflecting a variety of perspectives, insights and backgrounds to drive innovation. We build talented and diverse teams to drive business results and encourage our people to develop to their full potential. Talk to us about flexible work arrangements and other initiatives we offer.
We promote good working relationships and encourage high standards of conduct and work performance. We welcome applications from talented people from all cultures, countries, races, genders, sexual orientations, disabilities, beliefs and generations and are committed to providing a working environment free from harassment, discrimination and retaliation.
Click here to find out more about our diversity and inclusion policy and initiatives.