Coverage AM - Associate to AVP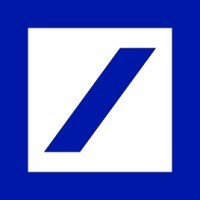 Deutsche Bank
Multiple locations
Posted on Saturday, November 18, 2023
Job Description:
Account Manager
*Work closely with RMs to manage and grow existing relationships . This involves building a rapport with the clients and understanding their requirements.
*Managing day to day requirements of clients - account opening, account changes, remittances, bank transfers, KYC, investment related - in mutual funds, PMS, NDPMS, Structures, credit related-loans, OD, LRD etc
-Engage with IA/IC/Lending/Wealth/DPM teams to connect them with client for client requirements.
-Be like a back up to the RM and ensure the client has a seamless engagement with WM even if RM is not available .
*Ensure timely completion of internal reporting
*Resolve client queries
* Engage with Compliance, Legal, DIIPL, Midoffice , PCC and other relevant stakeholders wherever needed in order to manage relationships effectively, find solutions to clients needs/queries /transactions etc.
*Plan and oversee client events/marketing related activities
*Oversee Junior Staff desk –day to day working of the desk, training, monitoring, managing leave schedules.
-Client facing role

Key Requirements
-The candidate must be well versed with banking and investment products. If they have knowledge of lending products it will be advantageous.
-Good communication is essential (verbal and written)
-Atleast 8 years experience in the financial services industry preferably in wealth management or priority/private banking
Roles range from AVPs to Associates and hiring across locations like Mumbai, Delhi and Ludhiana.
Our values define the working environment we strive to create – diverse, supportive and welcoming of different views. We embrace a culture reflecting a variety of perspectives, insights and backgrounds to drive innovation. We build talented and diverse teams to drive business results and encourage our people to develop to their full potential. Talk to us about flexible work arrangements and other initiatives we offer.
We promote good working relationships and encourage high standards of conduct and work performance. We welcome applications from talented people from all cultures, countries, races, genders, sexual orientations, disabilities, beliefs and generations and are committed to providing a working environment free from harassment, discrimination and retaliation.
Click here to find out more about our diversity and inclusion policy and initiatives.