Associate engineer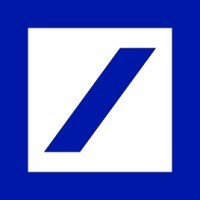 Deutsche Bank
Pune, Maharashtra, India
Posted on Saturday, November 18, 2023
Job Description:
Job Title: AVP - QA Testing
Location: Pune, India
Treasury is responsible for the stewardship of financial resources how we fund the bank. We are their technology partners. Our vision is to be the benchmark technology organization in DB the strongest commercially, the most agile and the most accurate. Our products will be on time and on target more often than anywhere else in the bank. This role supports our Pool Benchmarks product. It: Offers trade execution, pricing, capture and risk management focused on cash money markets. Encodes our benchmark submission methodology (e.g. LIBOR), allowing straight-through execution or provision of suggested rates.
What we'll offer you
As part of our flexible scheme, here are just some of the benefits that you'll enjoy
Best in class leave policy
Gender neutral parental leaves
100% reimbursement under child care assistance benefit (gender neutral)
Flexible working arrangements
Sponsorship for Industry relevant certifications and education
Employee Assistance Program for you and your family members
Comprehensive Hospitalization Insurance for you and your dependents
Accident and Term life Insurance
Complementary Health screening for 35 yrs. and above
Your key responsibilities
Roles and responsibilities – Automation:
Develop dbSBT subject matter expertise in the automated testing area
Hands-on test engineer with ability to create test plans, test cases and test automation scripts on an individual basis.
Own current set of in-house test automation tools like test creator and teamcity regression tests.
Identifying and recommending the automated testing processes and tools
Define and publish key performance metrics for the automated testing
Provide leadership, guidance, training and mentoring to implement test automation across project teams
Define and implement test automation strategy including roadmap, tools, framework & approach across project teams
Participate in Design and Architectural reviews of proposed automation solutions across project teams
Evaluate and select best usage of test automation tools for different purposes
Assist engineering management team with the technical presentation of proposed automation solutions
Roles and responsibilities – Devops:
Functional testing – Gain SME level knowledge on dbSBT and create test cases up individual JIRAs for functional testing.
UAT testing – Support UAT business sign-offs by executing test cases and providing necessary test evidences.
Regression testing – Execute ALM manual/automated test cases as per release schedule.
Performance testing – Create, plan and execute performance tests
Test Data creation – Ability to create test files creation for each test scenario
Production release testing and support – Execute tests for Production testing over weekends for major/minor releases.
Release Management – Create RMG and CHGs and secure necessary approvals to move builds in Production
Defect Management – Identify, report and re-test defects discovered as part of different test phases.
Your skills and experience
Understanding of web, API and database testing technologies
Ongoing knowledge of automated testing industry best practices and trends
Experience with Devops, test automation and test management tools
Strong analytical and problem-solving skills with the ability to work in an agile, fast-paced environment
Support skills including working with other departments in the company
Knowledge:
Knowledge of multiple test automation frameworks, for functional and load testing
Agile Software Development Lifecycle Processes and Methodologies
Understanding of primary models of test automation frameworks, (i.e. data driven, keyword driven, hybrid, and behavior driven)
Knowledge of containers and virtualization
Knowledge of automated build management tools
Experience:
Demonstrated experience in defining and implementing several test automation solutions leveraging one or more of the following: UFT, Cucumber, SoapUI, Postman, Protractor, Jmeter, LoadRunner.
Advanced experience reading/writing one or more languages: Java
Hands-on test automation experience in an Agile Development environment
Hands-on experience specifying, establishing and managing test environments and test data for load and functional automation projects
3+ years working as Test Automation engineer (or similar), including proven experience of designing and implementing Automation Testing frameworks and methodology to support agile product development
5+ years working as Automation Engineer leveraging test automation solutions of functional and load testing of web based technologies and relational databases
How we'll support you
Training and development to help you excel in your career
Flexible working to assist you balance your personal priorities
Coaching and support from experts in your team
A culture of continuous learning to aid progression
A range of flexible benefits that you can tailor to suit your needs
Our values define the working environment we strive to create – diverse, supportive and welcoming of different views. We embrace a culture reflecting a variety of perspectives, insights and backgrounds to drive innovation. We build talented and diverse teams to drive business results and encourage our people to develop to their full potential. Talk to us about flexible work arrangements and other initiatives we offer.
We promote good working relationships and encourage high standards of conduct and work performance. We welcome applications from talented people from all cultures, countries, races, genders, sexual orientations, disabilities, beliefs and generations and are committed to providing a working environment free from harassment, discrimination and retaliation.
Click here to find out more about our diversity and inclusion policy and initiatives.