Project Delta - Contextual Banking - CSE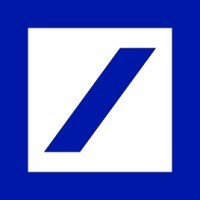 Deutsche Bank
Business Bay - Dubai - United Arab Emirates
Posted on Monday, November 20, 2023
Job Description:
Job Title - Sr. Full Stack Engineer
Location - Pune
Role Description
Corporate Banking is a technology centric business, with an increasing move to real-time processing, an increasing appetite from customers for integrated systems and access to supporting data. This means that technology is more important than ever for the business.
Deutsche Bank is one of the few banks with the scale and network to compete aggressively in this space, and the breadth of investment in this area is unmatched by our peers. Joining the team is a unique opportunity to help rebuild the core of some of our most mission critical processing systems from the ground-up.
Our Corporate Bank Technology team is a global team of 3000 coders (and growing!) across 30 countries. The primary businesses that Corporate Bank support are Cash Management, Securities Services, Trade Finance and Trust & Agency Services. CB Technology support these businesses through CIO aligned teams and also by 'horizontals' such as Client Connectivity, Surveillance and Regulatory, Infrastructure, Architecture, Production, and Risk & Control.
About Our Engineers
Our engineers work on a diverse range of solutions using cutting-edge technology every day. Our Technology strategy is designed to build new revenue streams and develop innovative ideas which produce a new competitive advantage for the Bank, whilst also fixing our foundations and focusing on the importance of stability and risk management. Corporate Bank Technology understands the client's needs and has a robust strategy and innovative approach to deliver.
Contextual Banking: Financial services are becoming more and more embedded in the life and business process contexts of people and companies (Small, Medium and Large Corporates). This evolution of the market means that Banks and other financial service providers need to deliver their products in an easily consumable and standardized way to encourage easier Customer adoption and integration. This standardization is the stepping stone to be able to become the 'platform of choice' for financial services.
Contextual banking is a SaaS financial product platform revolving around client use cases and or industry specific solutions which will allow DB to not only offer their own products but also external services (ancillary, non-banking) through industry partners and service integrators.
The Contextual Banking initiative will deliver products and services that are easy to integrate, accessible, consumable and allows our clients to integrate more deeply with DB delivering greater value beyond banking. These services will also open up new channels to distribute our financial products through Service integrators, partner companies who provide products and services that are closer to the Customer's business context.
Smooth and seamless onboarding of clients onto the contextual banking platform is extremely crucial towards the success of the product and to increase the adoption. This process includes activities like initial client engagements, understanding client ecosystem to arrive at the possible solution approaches, engineering aspects related integration layer between client systems and Contextual Banking platform, data migration and so on.
What we'll offer you
As part of our flexible scheme, here are just some of the benefits that you'll enjoy.
Best in class leave policy.
Gender neutral parental leaves
100% reimbursement under childcare assistance benefit (gender neutral)
Sponsorship for Industry relevant certifications and education
Employee Assistance Program for you and your family members
Comprehensive Hospitalization Insurance for you and your dependents
Accident and Term life Insurance
Complementary Health screening for 35 yrs. and above
Your key responsibilities
Your role will be an Individual contributor in the team. You will be closely working with team comprising of engineers, Lead, functional analysts, and test lead. The team is responsible for developing and implementing micro-services, Front end Application development & enhancements, integrating another partner and client integrations.
You are expected to understand the functional and non-functional requirements, existing ecosystem, challenges and bridge the gaps by designing and implementing solution approaches required for seamless integration with Contextual Banking platform.
You are expected to contribute to the develop best practices and patterns, understand our product roadmap, integrate business value with technical experience and contribute to building an class engineering model and software product. We expect the successful candidate to deliver high quality software and to be passionate about software engineering. You must have a proficient understanding of software development concepts. A good understanding and experience of Cloud engineering concepts are a MUST.
Analyze and understand complex business and engineering challenges.
Understand user needs, and build end-to-end user experiences via practical, reliable, and efficient solutions.
Developing solutions to problems both tactical and strategic as the business requires it
Working closely with the business users to understand requirements and deliver high quality solutions.
Providing estimates for tasks, including design, development and testing
Working on a micro service distributed architecture for strategic enhancements to a low-latency Foreign Exchange electronic trading platform
Working closely with Business Analysts, Technical Leads, Quality Assurance team and Quantitative Developers
Developing and delivering solutions to meet the business requirements.
Implementing best practices and showcase the best fit solutions.
Contributing on CI/CD enhancements, Fixes and Support activities along with DevOps and SER team.
Contributing to every release make sure its streamlined and tested.
Contribution to continues improvement and delivery with best code coverages.
Flexible to shouldering new responsibilities & challenges.
Be a champion for modern application development practices and mentor team members towards them.
Be well conversant with various automated testing tools and believe in test automation.
Be a great team player and genuinely believe in solving challenges as a team.
Demonstrate experience developing modern responsive web applications.
Demonstrate experience of working in agile environments with tools like Jira, Git, and Confluence
Explore alternatives and quickly build prototyping to validate ideas and help iterate concepts.
Willing to be part of the company's growth efforts and participate in experimentation, working on building prototypes, PoCs and accelerators to showcase solutioning options towards adopting new technology trends.
Your skills and experience
Must have skills.
Bachelor's degree in computer science or related technical field or equivalent practical experience.
10+ years of professional software development experience.
Hands-on experience on responsive web applications design, development and testing.
Java 11+, Spring, Spring Boot, Hibernate, REST APIs, Junit, PostgreSQL, Linux, Shell Script, Maven, SonarQube.
Understanding and work experience in Go programming language, development experience in building high-performance messaging protocol based microservices.
Exceptional knowledge & hands on experience of Spring & Spring Boot, Java programming skills, experience designing and developing REST APIs and components, services etc
Working experience or familiarity with API gateways like WSO2, Apigee, etc. REST, SOAP services, etc.
Experience of Tests Driven Development, Unit testing practices, ideally Junit
8+ years of experience and proficiency in front-end languages such as JavaScript/Typescript
8+ years of practical, meaningful experience with front-end frameworks such as React.
Have knowledge and hands on experience on AWS/Google Cloud Service and in Dockers, Kubernetes, repositories/artifactory.
Handson and Practical experience with containers (k8)
Handson and Practical experience with pubsub, messaging architectures.
Handson and Practical experience with serverless architectures.
Handson and Practical experience with IAC terraform, Ansible.
Experience with modern SDLC tools - Git, JIRA, Artifactory, Jenkins/TeamCity, OpenShift - is a pluse and hands on experience in CI/CD.
Effective communication, presentation, Ownership and collaboration skills
Experience in practicing and advocating for clean code principles such as test-driven development (TDD), self-documenting code, continuous refactoring.
Should be able to work independently and effectively as an Individual Contributor
Must have worked on Agile Methodologies and should have a good understanding of various Agile phases.
Good verbal and written communication skills with the ability to effectively advocate technical solutions to remote audiences, engineering teams and business owners.
Nice to have skills
Functional: Payment Industry overview, Payment processing, Real-time payments processing
Shell Scripting is nice to have.
Change management process exposure
Software and infra production promotion experience
Test Automation Frameworks
Modrate coding skills on Python.
Experience in distributed system development.
Cross-platform development in several CPU/operating system environments and network protocols.
Demonstrated expertise in problem-solving and technical innovation.
Data Structures, Algorithms and Design Patterns
Data stores, persistence, caching (Oracle, MongoDB, Cassandra, and Hadoop tools, memcache etc)
How we'll support you
Training and development to help you excel in your career.
Coaching and support from experts in your team
A culture of continuous learning to aid progression.
A range of flexible benefits that you can tailor to suit your needs.
About us and our teams
Please visit our company website for further information:
https://www.db.com/company/company.htm
Our values define the working environment we strive to create – diverse, supportive and welcoming of different views. We embrace a culture reflecting a variety of perspectives, insights and backgrounds to drive innovation. We build talented and diverse teams to drive business results and encourage our people to develop to their full potential. Talk to us about flexible work arrangements and other initiatives we offer.

We promote good working relationships and encourage high standards of conduct and work performance. We welcome applications from talented people from all cultures, countries, races, genders, sexual orientations, disabilities, beliefs and generations and are committed to providing a working environment free from harassment, discrimination and retaliation.
Visit Inside Deutsche Bank to discover more about the culture of Deutsche Bank including Diversity, Equity & Inclusion, Leadership, Learning, Future of Work and more besides.