Agile Coach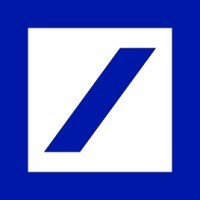 Deutsche Bank
Pune, Maharashtra, India
Posted on Monday, November 20, 2023
Job Description:
Job Title- Tribe SM
Location-Pune
Role Description:
Tribe Scrum Master with strong Agile mindset showcases servant leadership and coaching while working with tribes.
Tribe scrum master has experience in scaling Lean and Agile practices and would understand the challenges associated with facilitating and continuously aligning a large development program.
What we'll offer you
As part of our flexible scheme, here are just some of the benefits that you'll enjoy
Best in class leave policy
Gender neutral parental leaves
100% reimbursement under childcare assistance benefit (gender neutral)
Sponsorship for Industry relevant certifications and education
Employee Assistance Program for you and your family members
Comprehensive Hospitalization Insurance for you and your dependents
Accident and Term life Insurance
Complementary Health screening for 35 yrs. and above
Your key responsibilities
Accountable to coordinating with all SM and stakeholders in tribe
Accountable to running quarterly planning
Accountable for establishing Scrum/Agile as defined in the Scrum Guide. Do this by helping everyone understand theory and practice, both within the Team and the organization.
Accountable for the Team's effectiveness, coaching an improvement culture by focusing on continuous improvements, visualize and measure team flow, ensures impediments to the team are quickly removed
Lives and promotes agile mindset and culture (Agile values and principles, scrum Values)
Facilitate team events within Scrum and stretch for Team of Team Events at Tribe level
Surfacing up team metrics and helping the team understand their metrics and self-reflect and experiment
Encouraging a psychological safe environment for the team
Supporting/Coaching the product owner and backlog
Provide training to the team on new facilitation techniques
Enable the team to actively own and surface dependencies and risks or escalate in a timely manner.
Demonstrates a personal growth mindset - Lifelong learning
Be responsible of leading scrum teams in using Agile methodology and scrum practices
Supporting and coaching the product owner and scrum team to become self-organized, achieve a higher levels of scrum maturity and customer satisfaction
Work in an agile environment and lead the agile ceremonies as Scrum Master
Remove impediments and coach the scrum team on removing impediments
Your skills and experience
10+ years overall IT experience and out of which 2+ years Scrum Master experience in a software driven environment, ideally banking or a similarly regulated environment
2+ years of working in RTE or similar role in a scaled agile environment
4+ years experience of working in an Agile environment practicing Scrum or Kanban (Lean Agile Practitioner), putting Agile Manifesto and Principles into practice with teams and organizations
Previous experience as dedicated Agile Scrum Master
Experience in coaching , teaching and mentoring
Experience with Business Mastery – Innovation and product development
Very strong communication skills both written and oral
Certified practitioner to enable and train teams on the best Agile practices
Experience using collaboration tools such as JIRA, Confluence, GIT etc
Experience in other Agile approaches such as Kanban , XP etc
Professional Coaching or Facilitating
Desirable experience of scaling agility with multiple globally distributed teams
Evidence of supporting team focus on high quality delivery
How we'll support you
Training and development to help you excel in your career
Coaching and support from experts in your team
A culture of continuous learning to aid progression
A range of flexible benefits that you can tailor to suit your needs
About us and our teams
Please visit our company website for further information:
https://www.db.com/company/company.htm
Our values define the working environment we strive to create – diverse, supportive and welcoming of different views. We embrace a culture reflecting a variety of perspectives, insights and backgrounds to drive innovation. We build talented and diverse teams to drive business results and encourage our people to develop to their full potential. Talk to us about flexible work arrangements and other initiatives we offer.

We promote good working relationships and encourage high standards of conduct and work performance. We welcome applications from talented people from all cultures, countries, races, genders, sexual orientations, disabilities, beliefs and generations and are committed to providing a working environment free from harassment, discrimination and retaliation.
Visit Inside Deutsche Bank to discover more about the culture of Deutsche Bank including Diversity, Equity & Inclusion, Leadership, Learning, Future of Work and more besides.