Analyst, Graduate, Swiss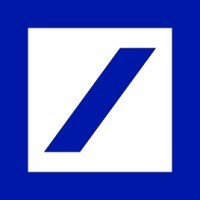 Deutsche Bank
IT
Geneva, Switzerland · Laplace, LA, USA
Posted on Monday, November 20, 2023
Job Description:
The Deutsche Bank graduate programme:
The Deutsche Bank Graduate Programme is a 2 years-long comprehensive programme designed to provide you with exposure to a range of fascinating projects and ongoing professional and technical trainings to develop the skills you need to grow your career. You will feel supported by a network of mentors and peers.
About the business division:
Private Bank combines Deutsche Bank's activities in Wealth Management, Private Banking and Personal Banking into one division. We serve >20m clients globally with >500 bn EUR assets under management and close to 9bn EUR revenues in 2022. Within Wealth Management we support wealthy individuals, entrepreneurs, family offices and foundations in Germany, Europe, Americas, Asia and Middle East and Africa with bespoke investments and lending solutions. We collaborate closely with the Corporate & Investment Bank and DWS to address both the personal and corporate needs of our clients and create sustainable partnerships and lasting value over time.
Division specifics about the graduate role:
Our enhanced 2-year IPB Programme is aimed to train and shape the future front office of the division. During the first year you will focus on learning about the Products of the business and contribute to their design and development as you spend time with the respective Product teams. This will give you a broad-based overview of all facets of Wealth Management thanks to the rotation in the Discretionary Portfolio Management, Capital Markets and Lending teams.
During the second year you will have a chance to work alongside either Relationship or Investment Managers and get progressively closer to client coverage. By developing individual solutions, you can master your analytical, interpersonal and advisory skills and gain extensive experience in dealing with demanding clients, both internal and external. You will be trained by the best, evolve professionally and personally, as well as build a firm foundation for your career progression.
What we look for (global):
We recruit smart and flexible students and graduates with excellent interpersonal skills and strong interest in the world of finance. Even though good levels of numeracy are important for some roles, you won't necessarily need a formal mathematical background as we have very comprehensive training programmes that will give you all the technical knowledge you will need to build a career with us. A degree in Economics, Business Administration, Finance will be preferred and prior introduction to financial industry would be a great plus. Fluency in German and/or French is required, additional languages are beneficial.
You already have a record of academic achievements, and you are eager to go on learning at the same intensive rate? You look forward working in a highly collaborative and diverse culture with some of the best minds in banking? Come and join us on this exciting journey!
Our values define the working environment we strive to create – diverse, supportive and welcoming of different views. We embrace a culture reflecting a variety of perspectives, insights and backgrounds to drive innovation. We build talented and diverse teams to drive business results and encourage our people to develop to their full potential. Talk to us about flexible work arrangements and other initiatives we offer.

We promote good working relationships and encourage high standards of conduct and work performance. We welcome applications from talented people from all cultures, countries, races, genders, sexual orientations, disabilities, beliefs and generations and are committed to providing a working environment free from harassment, discrimination and retaliation.
Visit Inside Deutsche Bank to discover more about the culture of Deutsche Bank including Diversity, Equity & Inclusion, Leadership, Learning, Future of Work and more besides.