Risk & Control Manager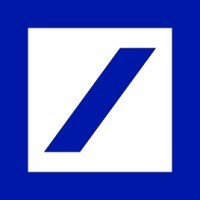 Deutsche Bank
Mumbai, Maharashtra, India · Mumbai, Maharashtra, India
Posted on Monday, November 20, 2023
Job Description:
Job Title: KYC - AVP
Location: Mumbai
Role Description:
Our Risk Data Science team are working with cutting-edge technology to transform the way that we work. You'll be working on innovative projects involving Artificial Intelligence (AI) and Machine Learning (ML). Artificial intelligence and Machine Learning are extremely powerful and game-changing tools and techniques, especially in Risk, where computational, complexity and efficiency challenges abound. Our Data Scientist team use the latest opensource tools such as Pandas, Jupyter Notebooks and TensorFlow. Our team of experts will be there to coach and support your development to ensure you excel in this role. Enhance your career prospects through exposure to these advanced technologies and tools.
In 3-5 sentences, promote the business area and the specific role that the candidate will perform. Use YOU statements to relay the impact of the role on the team and organization. Ensure that the job title and first paragraph are search engine optimized. Think about what a candidate would key into a search engine when looking for this type of role and include these 'key' words in the job title and first paragraph.
What we'll offer you
As part of our flexible scheme, here are just some of the benefits that you'll enjoy
Best in class leave policy
Gender neutral parental leaves
100% reimbursement under childcare assistance benefit (gender neutral)
Sponsorship for Industry relevant certifications and education
Employee Assistance Program for you and your family members
Comprehensive Hospitalization Insurance for you and your dependents
Accident and Term life Insurance
Complementary Health screening for 35 yrs. and above
Your key responsibilities
Supervise with complete knowledge of KYC due diligence process for new and existing clients covering a wide range of different client types including; Listed and Regulated, small/medium/ large private and public companies as well as more complex structures such as; SPVs, Co-operatives, Foundations and Funds, Governments, Joint Ventures, etc.).
Quick understanding capabilities and execution of new learnings or concepts.

Subject matter expert of KYC documentation and policy for the clients to be adopted/reviewed.

Complete knowledge on the risk assessment of the Client to be adopted/reviewed

Manage New Client Adoption or Periodic Review stream, to ensure that all requests are approved in accordance with regulatory requirements and the bank's internal policies

Maintain working knowledge of various internal processes including KOP's, Local Regulations & Guidelines.

Publishing of MIS on status of the KYC Periodic Review to the Senior Management of the Bank (Both Regional & Local)

Ensure that there are no Critical Audit Points as a result of Regulatory or Internal Audits.

Rollout of any new KYC Policy / Regulations and also proper understanding of the same within the team and stakeholders. For the delivery of high standards of client service, at the same time ensuring that all internal (e.g., Risk) and external (e.g., Compliance) standards requirements are met in full, utilizing the combination of resources managed as a single COB team.

Ensure appropriate escalation policies exist and are followed. Work collectively with management, develop and maintain a motivated and professionally trained staff, ensuring appropriate capacity panning, adherence to and improvement in performance and quality standards and appropriate career development.

Provide leadership support, guidance and coaching to the team.

Ensure key stakeholders are kept informed of the progress and challenges and escalating issues where appropriate.

Optimal management of resources, facilitating cross training, ensuring appropriate coverage to maintain throughput.

Work in a high-pressure and time-sensitive environment.

Perform quality checks to ensure that defined guideline is adhered for excellent QA scores.

Work as the process owner and ensure end to end management of all activities associated with the process.

Monitor capacity utilization within teams and allocate resources.

Ensure adherence to standards, procedures and also identify risk mitigates wherever there is a control issue.

Effectively manage risk and foster an environment where team is fully aware of Operational Risk management.

Work closely with other internal teams to ensure top of the line service to Clients / Biz.

Prioritize tasks and ensure adherence to timelines for completion of activities

Initiate and lead change management initiatives within the team.

Ensure structured upward & downward communication

Responsible for ensuring that cases are managed effectively and consistently in line with the agreed process; ensuring that all aspects of delivery are running effectively and if necessary, escalating issues.

Liaises with multiple internal stakeholders to ensure the smooth delivery of On-boarding services to front office staff and clients.

Supports the production of critical metrics and reporting which provide data related to department performance, risk quantification and stratification, and resource capacity.

Acts as a role model in relation to the values and beliefs and manages the function in line with internal policies and guidance and regulatory requirements.

Drives continuous improvement of people, process and technology.
Provide inputs and guidance after reviewing complex KYC cases and ensure appropriate escalation to internal teams such as AFC and legal.
Your skills and experience
Minimum 10 years' experience in supervisory role with ample KYC exposure and Biz relationship management opportunity
As an expert, provide suggestions and observations that can be implemented through ways of change management within the team.
The role requires knowledge of end-to-end KYC with main focus on quality aspects in the KYC domain.
Knowledge of local KYC regulations - RBI and SEBI KYC regulations and also of the global policies pertaining to adoptions at product level.
Advisors to Front office staff and clients from KYC standpoint and work closely with AFC and Legal department of the bank.
Expanding operations in the Geo, which in turn will provide ample career progression opportunities within the bank.
How we'll support you
Training and development to help you excel in your career
Coaching and support from experts in your team
A culture of continuous learning to aid progression
A range of flexible benefits that you can tailor to suit your needs
About us and our teams
Please visit our company website for further information:
https://www.db.com/company/company.htm
Our values define the working environment we strive to create – diverse, supportive and welcoming of different views. We embrace a culture reflecting a variety of perspectives, insights and backgrounds to drive innovation. We build talented and diverse teams to drive business results and encourage our people to develop to their full potential. Talk to us about flexible work arrangements and other initiatives we offer.

We promote good working relationships and encourage high standards of conduct and work performance. We welcome applications from talented people from all cultures, countries, races, genders, sexual orientations, disabilities, beliefs and generations and are committed to providing a working environment free from harassment, discrimination and retaliation.
Visit Inside Deutsche Bank to discover more about the culture of Deutsche Bank including Diversity, Equity & Inclusion, Leadership, Learning, Future of Work and more besides.