Director, Cloud Architecture - Remote Based EST/CST & United Kingdom (London)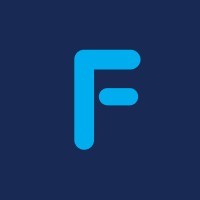 FactSet
Software Engineering, IT
Norwalk, CT, USA
Posted on Tuesday, October 10, 2023
Leader Cloud Architecture
Job Description:
Cloud has and remains a core enabler for several of our enterprise strategies: rounding the corner on Digital Transformation, executing on M&A, and driving Investment Programs. The Platform Infrastructure Engineering Team at FactSet is looking for a leader of the Cloud Architecture team. The team is comprised of Cloud Architects and Engineers, focusing on overall Cloud Architecture Strategy, and enablement of the organization to create and run optimized Cloud Native solutions on AWS and Azure. This person will work to balance developer velocity and the overall stability and security of FactSet services running in the cloud. The leader will directly contribute to the growth of the business by partnering Cloud Architects with Strategic Business Units and Engineering teams to promote modernization, leveling up Cloud knowledge, increasing collaboration across the organization and helping to set FactSet's Cloud Architecture strategy.
Responsibilities:
Supports the planning and implementation of enterprise Cloud Programs

Anticipates and probes issues and contingencies with the early involvement of others, creating culture that translates strategies into specific goals, tactics, action plans and deliverables. Reports roadmap progress to Management and Stakeholders; including KPIs, Key Business Deliverables and Risk Assessments.

Promotes a client-centric culture within the team.

Fosters a culture of innovation and encourages colleagues to think differently in finding solutions.

Focuses on providing efficient business value; ensuring programs are delivered as efficiently as possible.

Work with other Platform Infrastructure Engineering teams to help drive adoption of AWS services by ensuring core FactSet Infrastructure services are available in the cloud and easily consumable by FactSet engineering teams.

Increase velocity of cloud migration and digital transformation by helping engineering teams adopt DevOps, Infrastructure as Code, and automated release processes.

Work with FactSet security organization to ensure a strong security posture of services and data in the cloud.

Identify and implement cost optimization strategies for cloud services.
Minimum Requirements:
5 or more years' leadership experience successfully managing technology professionals in a fast-paced, high growth business with demonstrable experience leading cross-functional technology teams, planning, capital expense budgeting, and process improvement
Critical Skills:
3+ years AWS experience working in a highly distributed fast paced environment

Proven track record of being a decisive, bottom-line, ROI-driven decision maker

Understanding of Cloud Computing technologies.

Excellent communication skills, with the ability to lead business and technology discussions at all levels

Ability to roll-up sleeves when needed to review initiatives, understand details business process and technology, and make timely decisive decisions.

Ability to function at a strategic level providing direction to team but also roll up sleeves to maintain deep product/project knowledge to be able to effectively respond to questions/issues as they arise and counsel senior management appropriately.

Track record of being a change agent, one who can drive new and commercial thinking across the organization and the behaviors supporting such, while engaging in a collaborative, inclusive leadership style

Strategic, analytical, and creative thinking style with a realistic, pragmatic approach
Education:
Bachelor's degree in information/computer science, engineering, or related discipline with IT focus required
At FactSet, we celebrate diversity of thought, experience, and perspective. We are committed to disrupting bias and a transparent hiring process. All qualified applicants will be considered for employment regardless of race, color, ancestry, religion, sex, national origin, sexual orientation, age, citizenship, marital status, disability, gender identity or veteran status. FactSet participates in E-Verify.
FactSet is an Equal Opportunity Employer – M/F/Veteran/Disability/Sexual Orientation/Gender Identity
The budgeted salary range for this position in the states of California, Connecticut and New York is $168,000- $220,000.
At FactSet, we celebrate diversity of thought, experience, and perspective. We are committed to disrupting bias and a transparent hiring process. All qualified applicants will be considered for employment regardless of race, color, ancestry, religion, sex, national origin, sexual orientation, age, citizenship, marital status, disability, gender identity or veteran status. FactSet participates in E-Verify

FactSet is an Equal Opportunity Employer – M/F/Veteran/Disability/Sexual Orientation/Gender Identity