Content Specialist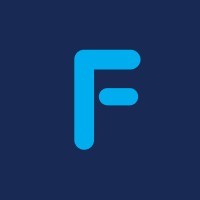 FactSet
Hyderabad, Telangana, India
Posted on Monday, November 20, 2023
Role/Department Description:
FactSet is a leader in providing research and analytical tools to finance professionals. FactSet offers instant access to accurate financial data and analytics around the world. FactSet clients combine hundreds of databases from industry-leading suppliers into a single powerful information system.
The Third-Party Content Development team serves the function of onboarding and supporting datasets across a wide variety of domains to develop and maintain feature-rich well modeled datasets connecting to the overall FactSet's ecosystem. Domains include Indices, Deep Sector, Fundamentals, Mutual Funds, Private Equity, ESG and more.
Through an agile method of development and close collaboration with stakeholders & industry experts, the Content Specialist is responsible for building FactSet's data models and ETL pipeline. Utilizing cutting-edge technology, the candidate will be expected to analyze a diverse set of data, some large and complex, to deliver a best-in-class content product to FactSet's continually growing user base.
The Content Specialist will work directly with Product Developers, Content Engineers, and Data Partners to deploy and support sector specific product offerings on FactSet. This role is suited for a candidate that can work with limited supervision as part of a Global development team. The position entails working with financial data, being technically inclined, and having the ability to interface regularly with other teams.
Responsibilities:
50% Analyze and understand a variety of datasets pertaining to ESG, Deep Sector, Private Markets, Indices, and other areas.
20% Design and maintain relational data models for various datasets. • 5% Add value to 3rd party content through data enrichment and enhancement.
5% Collaborate with subject matter experts and product development teams to understand client requirements.
5% Collaborate with engineering on testing technological enhancements that advance digital transformation.
5% Advocate and provide feedback for industrialization through adoption of best modern practices.
5% Demonstrate a reasonable level of work independence in successfully tackling tasks and projects. Also, responsible for workload management Knowledge independence in covering and addressing issues arising from specific tasks and projects. Independent management of the workload assigned within stipulated timeline.
5% Mentor/train and coach Senior Content Analysts. Quicker on-board time for less experienced hires; higher level of analyst efficiency and effectiveness.
Required Skills:
Has an undergraduate degree in one of the following areas: Mathematics, Finance, Computer Science.
3+ years of industry experience in Data Science or related areas. • Intermediate experience with Python, Numpy and Pandas.
Familiarity with Normal Form data modeling.
Familiarity with Financial statement data, ESG, Indices or other investment areas.
Ability to work and collaborate with a global and cross-functional team.
Strong verbal and written communication skills.
Highly Desired:
Experience working in an AGILE development framework.
Knowledge of SQL.
Pursuing CFA, CAIA or FDP certifications.
Interest in learning new concepts and skills.
At FactSet, we celebrate diversity of thought, experience, and perspective. We are committed to disrupting bias and a transparent hiring process. All qualified applicants will be considered for employment regardless of race, color, ancestry, ethnicity, religion, sex, national origin, gender expression, sexual orientation, age, citizenship, marital status, disability, gender identity, family status or veteran status. FactSet participates in E-Verify.
Returning from a break?
We are here to support you! If you have taken time out of the workforce and are looking to return, we encourage you to apply and chat with our recruiters about our available support to help you relaunch your career.