Advisor, Client Solutions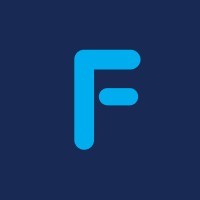 FactSet
Customer Service
Hyderabad, Telangana, India
Posted on Monday, November 20, 2023
ABOUT FACTSET
FactSet is a leader in providing research and analytical tools to finance professionals. FactSet offers instant access to accurate financial data and analytics around the world. FactSet clients combine hundreds of databases from industry-leading suppliers into a single powerful information system.
PROCESS BRIEF
Client & User Support is an industry-leading and award-winning client service team starting in Hyderabad, focusing on people with a specialized knowledge of a select group of sophisticated software and product offerings. Initially, you will be tasked with supporting a wide-variety of clients using the FactSet workstation, which will give you the advantage of gaining knowledge and experience working with the different products clients use to obtain and analyze financial information. The team is composed of self-motivated individuals who thrive in a highly collaborative environment and enjoy the challenge of independence, responsibility, and problem solving.

JOB RESPONSIBILITIES
Answer client questions globally through expert telephone, email, instant message, and proprietary communication channels

Support FactSet applications

Create custom FactSet models and screens

Solve complex financial queries

A proficient understanding of the FactSet Workstation, the content clients consume through FactSet, and Microsoft Excel

Follow procedures for maintaining the highest level of quality support for all FactSet clients

Share ideas and promote suggestions for improvement of workflows

Cooperate and liaise with other FactSet groups, including Client Solutions, Sales, and Product Development

Meet targets and goals set by exhibiting motivation and high performance

Attend internal meetings and training sessions and complete projects as requested

Keep up to date with the market we are operating in, including our products and competitors

Progress is reviewed informally on a monthly basis, followed by formal 6 month and yearly reviews as per FactSet procedure

All FactSet policies can be found on-line at MyRewards@FactSet

It is the employee's responsibility to keep updated with any changes made to them
JOB REQUIREMENTS
MBA, B.Com, or BBA into Finance (Experienced)

English spoken fluently

Strong analytical and problem-solving skills as well as experience in advanced web searching

Highly organized

Genuine interest or experience in financial markets

Excellent communication and interpersonal skills

Hardworking and proactive

Ability to work independently using creative thinking without extensive direction

Strong work ethic and highly self-motivated

Positive team player attitude

Willingness to work in U.S. shifts

Job Location: Hyderabad
At FactSet, we celebrate diversity of thought, experience, and perspective. We are committed to disrupting bias and a transparent hiring process. All qualified applicants will be considered for employment regardless of race, color, ancestry, ethnicity, religion, sex, national origin, gender expression, sexual orientation, age, citizenship, marital status, disability, gender identity, family status or veteran status. FactSet participates in E-Verify.
Returning from a break?
We are here to support you! If you have taken time out of the workforce and are looking to return, we encourage you to apply and chat with our recruiters about our available support to help you relaunch your career.