Research Analyst - FFR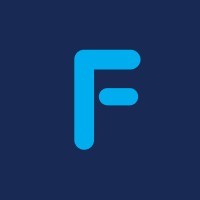 FactSet
IT
Manila, Philippines
Posted on Monday, November 20, 2023
JOB DESCRIPTION: Research Analyst
ABOUT FACTSET:
FactSet is a leader in providing research and analytical tools to finance professionals. FactSet offers instant access to accurate financial data and analytics around the world. FactSet clients combine hundreds of databases from industry-leading suppliers into a single powerful information system.
PROCESS BRIEF:
FactSet Fundamentals Team collects financial statements of Public and Private (US only) companies across the continent. The team sources the company filings from various sources like stock exchanges, company websites, and regulatory body & third party vendors. We extract & analyze the data from financial statement like Balance Sheet, Income Statement & Cash flow statement of the company. The team also collects the textual data like Business Activities, Officers, Shareholder, industry classification, etc.
JOB RESPONSIBILITIES:
Collect, analyze and process financial market data from various data sources and into the database utilized by the team.
Focus and ensure that the integrity of the company's financial market information is intact.
Provide timely, accurate and reliable demographic and statistical financial market data on internal database and to internal/external clientele.
Fix the audit resolutions and recommendations coming from QC\Policy team based on specific guidelines.
Fulfill the research/analytical/ market study needs as and when required/ requested by the external clients in order to procure and retain future/current business.
The job also involves reporting and maintaining records of work done on a timely basis.
Share Ideas and Best Practices from a Process Improvement perspective.
JOB REQUIREMENTS:
Graduate in Commerce / Business Management / Finance / Accounting / Economics or equivalent
Computer Literacy to effectively use the database and software for collection and processing of content/data
Good communications skills - written & verbal
Numerical skills to ensure understanding of the financial data to be collected and/or processed
Analytical skills and detail orientation to ensure accuracy of data
Good Knowledge of financial markets and accountancy (as needed) To ensure effective understanding of assigned content/market
At FactSet, we celebrate diversity of thought, experience, and perspective. We are committed to disrupting bias and a transparent hiring process. All qualified applicants will be considered for employment regardless of race, color, ancestry, ethnicity, religion, sex, national origin, gender expression, sexual orientation, age, citizenship, marital status, disability, gender identity, family status or veteran status. FactSet participates in E-Verify.
Returning from a break?
We are here to support you! If you have taken time out of the workforce and are looking to return, we encourage you to apply and chat with our recruiters about our available support to help you relaunch your career