Staff Software Engineer, Networking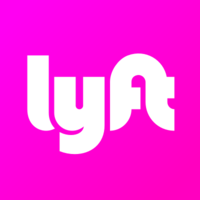 Lyft
Software Engineering
San Francisco, CA, USA
Posted on Saturday, November 18, 2023
At Lyft, our mission is to improve people's lives with the world's best transportation. To do this, we start with our own community by creating an open, inclusive, and diverse organization.
The Networking team is responsible for all edge and service-to-service network traffic dedicated to making the best ride possible, from our mobile app to our internal microservice architecture. This means providing the most reliable network seamlessly so that our engineers can build platforms that scale. This also means providing tooling to either make the network easy to understand or abstract the network completely.
As an infrastructure engineer in the Networking team, you will build creative engineering solutions to operational problems. You will help operate one of the largest Envoy-based service meshes in the industry, which gives you and the team the opportunity to regularly talk about our work in the community and at conferences, including EnvoyCon, KubeCon, Google Next and re:Invent. Our team regularly gives back to the service mesh community by developing new components and providing patches to the upstream Envoy project.
Responsibilities:
Build and deploy open-source Envoy with Lyft private extensions to the entire fleet, and create systems to make that process faster, iterative, and reliable

Investigate how network configurations are being tuned and figure out how to set it automatically or abstract it away (e.g., adaptive concurrency and admission control)

Proactively identify potential outages and build systems to triage and fix.

Further automate and reduce the operational burden on our Kubernetes-based service mesh

Contribute to designing and building configuration, testing and deployment automation frameworks

Drive incident responses to long-term conclusion via mentoring the team on operational best practices and potential long-term systemic fixes

Build and foster partnerships throughout the organization with a devotion to exceptional customer experience

Never settle for the status quo, deliver operational excellence for Networking, Service Mesh and Edge

Help establish roadmap and architecture based on technology and our needs
Write well-crafted, well-tested, readable, maintainable code
Participate in code reviews to ensure code quality and distribute knowledge

Share your knowledge

by giving brown bags, tech talks, and promoting appropriate tech and engineering best practices
Can help lead large projects from idea to positive execution
Unblock, support and communicate with internal partners to achieve results
Experience:
5+ years of software engineering industry experience

Experience working with and/or operating Envoy/HAProxy/Nginx or any other networking proxy

Experience with monitoring and logging management products such as ELK, Wavefront, SignalFx, CloudWatch, StackDriver, etc.

Familiarity with networking disciplines, such as load balancers, API gateways, DNS management, HTTP2, GRPC, etc.

Familiarity with container technology such as Docker and Kubernetes

Experience debugging complex problems that span over multiple systems and every layer of the stack, and expertise in incident response methodologies, planning, testing, and execution

Proficiency in high-level programming languages and scripting languages such as Golang and Python. Proficiency in low-level C++ is a bonus, but not required

Expert level knowledge of an enterprise cloud provider (AWS, GCP, Azure)

Hands-on experience implementing and maintaining configuration controls through infrastructure-as-code

Take pride in reducing technical debt; your attention to small details and keeping code/configuration clean and maintainable is something you value

Value root causing operational issues and implementing systemic solutions and automation to make sure they no longer happen
Benefits:
Great medical, dental, and vision insurance options
Mental health benefits
Family building benefits
In addition to 12 observed holidays, salaried team members have unlimited paid time off, hourly team members have 15 days paid time off
401(k) plan to help save for your future
18 weeks of paid parental leave. Biological, adoptive, and foster parents are all eligible
Pre-tax commuter benefits
Lyft Pink - Lyft team members get an exclusive opportunity to test new benefits of our Ridership Program
Lyft is an equal opportunity/affirmative action employer committed to an inclusive and diverse workplace. All qualified applicants will receive consideration for employment without regards to race, color, religion, sex, sexual orientation, gender identity, national origin, disability status, protected veteran status or any other basis prohibited by law. We also consider qualified applicants with criminal histories consistent with applicable federal, state and local law.
This role will be in-office on a hybrid schedule — Team Members will be expected to work in the office 3 days per week on Mondays, Thursdays and a team-specific third day. Additionally, hybrid roles have the flexibility to work from anywhere for up to 4 weeks per year.
The expected range of pay for this position in the SF area is $162,000 - $180,000. Salary ranges are dependent on a variety of factors, including qualifications, experience and geographic location. Range is not inclusive of potential equity offering, bonus or benefits. Your recruiter can share more information about the salary range specific to your working location and other factors during the hiring process.