Account Manager, Sales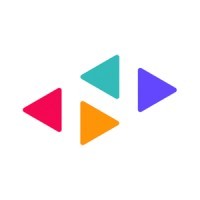 Nielsen
Sales & Business Development
New York, NY, USA
Posted on Saturday, November 18, 2023
At Nielsen, we believe that career growth is a partnership. You ultimately own, fuel and set the journey. By joining our team of nearly 14,000 associates, you will become part of a community that will help you to succeed. We champion you because when you succeed, we do too. Embark on a new initiative, explore a fresh approach, and take license to think big, so we can all continuously improve. We enable your best to power our future.
Description of Role
As an Account Manager-Sales, you will be the primary point person responsible for sales & revenue generating activities for Nielsen products and services to Nielsen's Local Media clients. This includes Local TV Stations, Broadcast Group Owners, Cable Operators, Broadcast Associations, Rep Firms and Consultants across the US.
Job Responsibilities
In this role you will be focused on driving success for your clients by leveraging the full spectrum of Nielsen solutions. You will collaborate with your Nielsen colleagues to provide clients with an expansive array of software systems and customized data solutions targeted to their marketing, analytical, audience & revenue growth objectives. You will provide insights and value-added support to the client's business. Your role is aimed at achieving the highest levels of client satisfaction, while delivering on specific revenue goals.
High-Level Responsibilities
Build trust-based relationships with key contacts at the client, from front-end users to C-suite decision makers; strive to independently build deeper and wider relationships within and across client organization by building a comprehensive understanding of client and marketplace and leveraging prior experience and client service acumen
Construct client presentations with consistent themes & narratives demonstrating Nielsen's commitment to achieve their growth objectives.
Utilize full suite of Nielsen products to help your clients succeed in all aspects of their business including sales, programming, news, promotions, management and research
Through an intimate knowledge of the Local Media industry & your clients' specific business objectives, demonstrate how Nielsen's solutions enhance their market position and drive their revenue growth.
Negotiate & close multi-year agreements with our Local TV clients. Identify client needs, demonstrate Nielsen's value to solve, propose, negotiate & close these contracts with C-level client leaders.
Identify, cultivate, negotiate & close new business opportunities across your client base
Develop and present compelling sales presentations to drive client interest and accelerate the sales cycle
Seek out & develop collaborative internal relationships to satisfy client needs and meet/exceed the revenue results for both the client & Nielsen
Working knowledge of Digital advertising. Ability to articulate and present Nielsen's digital solutions suite and their benefits to measure & monetize Linear TV Streaming, OTT, Addressable & Advanced Advertising platforms.
Coordinate with various support teams (software, data science, product leadership, field, etc.) to solve client questions & ensure high-usage of Nielsen products across the client organization
Collaborate with cross-functional teams including legal, finance, pricing and sales management to develop proposals
Provide accurate and timely sales forecasting updates to management
Utilize SalesForce for strong coordination between Account Sales and Account Management teams as well as tracking and forecasting
Qualifications
4 year college degree
Experience in Local Media, television station, rep firm, local cable entity, Nielsen or related company
Proven track record of sales experience & revenue success
Demonstrated proficiency utilizing Nielsen data, products and methodology
Demonstrated ability to cultivate client relationships at all levels within a client organization. Local station researchers & managers, regional managers & C-level client executives.
Technical proficiency in Google Suite & MS Office suite
Demonstrated ability to author proposals and make presentations to station managers & broadcast group executives
Strong negotiating skills
Strong business communication, writing, analytical, presentation and organization skills.
Travel: 40%, once travel is returned to normal
The desire and proven ability to work in a team
Nielsen: Enabling your best to power a better media future. Our comprehensive benefits package (including health & wellness plans for full-time employees, 401(k) retirement coupled with a Nielsen match, a generous paid time off policy, and if eligible, a discretionary incentive/bonus) is designed to be inclusive for all employees and families, and we take pride in ensuring that employees are rewarded holistically for the role they are doing and their performance.
A reasonable estimate of salary range for a new employee to be offered this role would be between $66,000 - $225,000, which would be adjusted based on each employee's geographic location. The position of each employee within a compensation range at Nielsen is dependent on several individual circumstances, such as experience, training, certifications and other business requirements/needs.
Nielsen is committed to hiring and retaining a diverse workforce. We are proud to be an Equal Opportunity/Affirmative Action-Employer, making decisions without regard to race, color, religion, gender, gender identity or expression, sexual orientation, national origin, genetics, disability status, age, marital status, protected veteran status or any other protected class.