Director, Global Internal Communications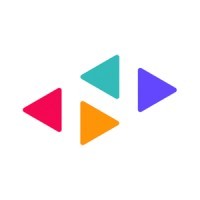 Nielsen
Marketing & Communications
New York, NY, USA
Posted on Saturday, November 18, 2023
At Nielsen, we believe that career growth is a partnership. You ultimately own, fuel and set the journey. By joining our team of nearly 14,000 associates, you will become part of a community that will help you to succeed. We champion you because when you succeed, we do too. Embark on a new initiative, explore a fresh approach, and take license to think big, so we can all continuously improve. We enable your best to power our future.
Nielsen shapes the world's media and content as a global leader in audience measurement, data, and analytics. Through our understanding of people and their behaviors across all channels and platforms, we empower our clients with independent and actionable intelligence so they can connect and engage with their audiences—now and into the future. We operate in over 55 countries and empower our clients with trusted intelligence that fuels action.
We're driven by our purpose of powering a better media future for all people and three core values: Inclusion: Be open, begin with trust, respect everyone and appreciate every contribution; Courage: Show grit and drive to a decision with feedback that helps us grow and; Growth: Go big, act with increasing velocity and purpose, be curious and develop yourself and others.
Our 14,000 employees power our business globally and we have 14 employee-led Business Resource Groups that cultivate and champion a diverse, equitable and inclusive Nielsen. Named one of Newsweek's Most Love Workplaces for 2021, we've also been honored in recent years to be recognized as one of Fortune's "Best Workplaces" and "100 Best Workplaces for Millennials," Diversity Inc's "Top 50 Companies for Diversity" and Corporate Responsibility's "100 Best Corporate Citizens." We've also earned top scores on The Bloomberg Gender-Equality Index and 100% scores on both the Disability Equality Index (DEI) and Corporate Equality Index as a "Best Place to Work for LGBT Equality."
Essential qualities for success in this position include strategic expertise, leadership presence, a collaborative disposition, uncompromising eye for quality, change agility, resourcefulness, creative problem-solving, multi-tasking skills and flexibility.
About This Job:
*Reporting to the VP Internal Communications, you'll support employee-facing communications initiatives and help to lead the day-to-day operations of the internal communications function at this fast-paced audience measurement, data, and analytics company. Focus will be on our People and Culture initiatives globally, including Employee Experience, HR, Benefits and Engagement. Additionally, this position will help support the international employee experience, ensuring our communications programs and initiatives resonate with our global employee population.
*Identify and implement best practices to deliver consistent and impactful change communications to engage employees and guide them along the company's transformational journey via in-person, electronic, print and multimedia channels. Provide leadership and strategic insight to support internal culture and workplace transformation.
*Serve as a trusted adviser to senior leaders and provide guidance and support to communicate key strategies and identify opportunities for employee connection and engagement.
*Partner with the global Marcom and People teams to help implement major internal initiatives and engagement activities, such as town hall meetings, internal announcements, global campaigns, culture transformation and other employee-focus initiatives and events.
*Drive the Nielsen voice and internal brand and employee value proposition throughout all communications. Deliver strategic, engaging and persuasive communications—shareable stories—to effectively articulate the employee experience across Nielsen. Incorporate new ways to share information and drive employee engagement with an emphasis on visual and digital storytelling.
*Work with fellow internal communications and multimedia team members to build relationships and create uniform internal messaging across the organization.
*Inspire a culture of optimism, competitiveness and creative excellence among our communications team and agency partners by demonstrating the Nielsen Values daily.
A Little About You:
You're the ideal candidate with extensive experience in internal communications, either in-house or agency, and a track record of deploying successful employee engagement strategies. Ideal candidate will be a creative, motivated self-starter with incredible attention to detail, a team-focused attitude who executes with a solutions-oriented approach. Senior executive support/experience is preferred.
With direction from VP of Global Internal Communications, you'll work with fellow team members and their respective stakeholders to ensure employees understand company strategy and how their roles and projects align to our overall vision and mission. In addition, you'll plan, draft materials and maintain editorial calendars for key events and tactics, including town halls, emails, intranet and enterprise social media.
(Applicants will work remotely from their home office and must have the ability to attend in-person meetings in our New York Offices)
Qualifications:
Bachelor's Degree (English, Journalism, Communications or related field)Minimum
10+ years of internal communications work experience, with roles of increasing responsibility and demonstrated leadership.
Strong writing, editing and storytelling skills, with ability to write effective internal communications materials, proficient in AP style
Communications track record in fast-paced environments that have undergone digital or cultural transformations
Strong project management skills desired. Must be flexible and able to astutely manage multiple projects simultaneously
Demonstrated ability to generate creative ideas, shape stories, be a trusted resource for internal stakeholders and develop and execute robust internal communications programs and projects
Google Suite proficiency and email content tool experience required. Familiarity with content strategy, SEO and analytics tools is a plus
Our comprehensive benefits package (including health & wellness plans for full-time employees, 401(k) retirement coupled with a Nielsen match, a generous paid time off policy, and if eligible, a discretionary incentive/bonus) is designed to be inclusive for all employees and families, and we take pride in ensuring that employees are rewarded holistically for the role they are doing and their performance.
A reasonable estimate of salary range for a new employee to be offered this role would be between $66,000 - $225,000, which would be adjusted based on each employee's geographic location. The position of each employee within a compensation range at Nielsen is dependent on several individual circumstances, such as experience, training, certifications, and other business requirements/needs.
Nielsen is committed to hiring and retaining a diverse workforce. We are proud to be an Equal Opportunity/Affirmative Action-Employer, making decisions without regard to race, color, religion, gender, gender identity or expression, sexual orientation, national origin, genetics, disability status, age, marital status, protected veteran status, or any other protected class.