Image Collector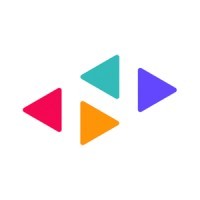 Nielsen
Administration
Mumbai, Maharashtra, India
Posted on Saturday, November 18, 2023
At Nielsen, we believe that career growth is a partnership. You ultimately own, fuel and set the journey. By joining our team of nearly 14,000 associates, you will become part of a community that will help you to succeed. We champion you because when you succeed, we do too. Embark on a new initiative, explore a fresh approach, and take license to think big, so we can all continuously improve. We enable your best to power our future.
ABOUT THIS JOB:
As a member of this dynamic and fast-paced team, you will be involved in collecting photos, logos, and other digital assets from publicists, content providers, vendors, and websites to support Gracenote Products.
RESPONSIBILITIES:
Follow established standards for evaluation and collection of the best images to meet Gracenote size, aspect ratio, and other product requirements
Regularly communicate with processing and other global teams to ensure imagery makes it through the entire process for delivery to customers
Link images to the assigned asset in the Gracenote databases. Provide 2nd/3rd line support as and when required.
Initiate, track and maintain communication with content providers to achieve results.
Recommend ways to improve productivity, increase quality, and new ways of filling image gaps
Identify and pursue source candidates for scripted or other automated collection
QUALIFICATIONS:
Experience with Adobe Photoshop a plus.
Must be organized, exhibit strong attention to detail, possess multitasking ability as well as self-motivation and high energy.
Must have a good eye for images and a desire for high quality.
A LITTLE BIT ABOUT YOU
Research and collect the best representative images from websites, studios, distributors, vendors, screen captures, and related sources in a timely and accurate manner for entry into an internal database.
ABOUT NIELSEN
We're in tune with what the world is watching, buying, and everything in between. If you can think of it, we're measuring it. We sift through the small stuff and piece together big pictures to provide a comprehensive understanding of what's happening now and what's coming next for our clients. Today's data is tomorrow's marketplace revelation.
We like to be in the middle of the action. That's why you can find us at work in over 100 countries. From global industry leaders to small businesses, consumer goods to media companies, we work with them all. We're bringing in data 24/7 and the possibilities are endless.
This role is with Gracenote, which is a part of a Nielsen Company. Gracenote is committed to hiring and retaining a diverse workforce. We are proud to be an Equal Opportunity/Affirmative Action-Employer, making decisions without regard to race, cooler, religion, gender, gender identity or expression, sexual orientation, national origin, genetics, disability status, age, marital status, protected veteran status or any other protected.
#LI-ST1