Senior Ad Intel Client Service & Delivery Manager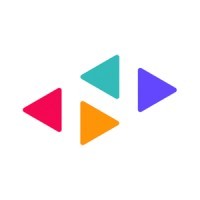 Nielsen
Customer Service
Hamburg, Germany
Posted on Saturday, November 18, 2023
At Nielsen, we believe that career growth is a partnership. You ultimately own, fuel and set the journey. By joining our team of nearly 14,000 associates, you will become part of a community that will help you to succeed. We champion you because when you succeed, we do too. Embark on a new initiative, explore a fresh approach, and take license to think big, so we can all continuously improve. We enable your best to power our future.
Aim of the position
In some countries: Managing a team to provide exceptional client service and delivery across a variety of clients, including Media Agencies, Broadcasters, Advertisers and Media companies.
Product knowledge expert across Ad Intel services in the local market
Mentor, coach and lead client service team to ensure all client standards, contract terms and operating procedures are adhered to across market team members
Troubleshooting expert across Ad Intel services
Responds to and resolves escalated issues and/or unique or complex requests from clients
Advocating Nielsen Ad Intel solutions with internal stakeholders as well as clients
Responsibilities
Upskill team members on UI training, client onboarding, call and email response as well as training and client facing presentations
Support the client verticals in new business discussions when a deeper understanding and knowledge of the platform and data provisions are required.
Build relationships with our existing and new clients through exceptional client service support across all channels and through internal and external meetings.
Stay updated with the latest product updates and market trends in the industry
Provide UI training & data analysis consultation to clients
Senior POC between client service and Operations and Product and Techincal teams
Conduct regular checkpoints with clients (weekly/monthly) to review data
Monitor ticketing system to make sure SLAs are maintained
Track Client Satisfaction
Skills
Strong organisation and project management skills
Client-centric mindset
Able to communicate in a simple and effective way (e.g. explain something "technical" to an external or internal stakeholder in an easily understood way)
Problem-solving and analytical thinking
Active listener, proactive, patient & tenacious
Embracing and championing new technology or methods of working aligned to our business goals
Sharing best practice with others
Strong Business Acumen
Knowledge of the Media Industry
Knowledge of Ad Intel processes and methodologies, and user interface.
Passionate about building client relationships and driving client engagement
Good written and verbal communication skills
Good client-facing presentation skills
Software training skills
IMPORTANT INFO
Languages required: GERMAN and ENGLISH
Hybrid: Office and Home office
Diversity
Here at Nielsen, we believe strongly in the value of diversity and creating supportive, inclusive environments where our colleagues can succeed. As such, Nielsen is proud to be an Equal Opportunity Employer. We welcome applications from people that are excited to work for us, regardless of their background - so please get in touch!
Nielsen provides equal employment opportunities to applicants and employees without regard to any protected characteristics under local law.