MANAGER - PROJECT MANAGER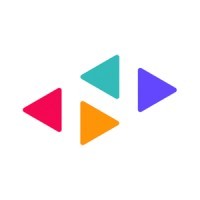 Nielsen
Operations
Bengaluru, Karnataka, India
Posted on Tuesday, November 21, 2023
At Nielsen, we believe that career growth is a partnership. You ultimately own, fuel and set the journey. By joining our team of nearly 14,000 associates, you will become part of a community that will help you to succeed. We champion you because when you succeed, we do too. Embark on a new initiative, explore a fresh approach, and take license to think big, so we can all continuously improve. We enable your best to power our future.
ABOUT THIS JOB:
At Nielsen, our ambition is to deliver projects to our clients on time, within scope and to
expected quality. Project management is therefore a crucial part of our business. Working
together with various associates including data analysts, modelling analysts and client
consultants Project managers build great project teams, plan and control project execution and
track KPIs.
RESPONSIBILITIES
Manages pipeline, tracks capacity and resourcing in cooperation with functional leads tomake sure smooth project execution and elimination of under- or over-allocation
Creates complete and achievable project plans to ensure timely and within scope delivery
Coordinates, monitors and controls the execution of the project plan amongst the team members to make sure a project produces all required deliverables, within the specifiedconstraints of time and scope
Holds weekly status meetings to identify risks and issues, adjust plans, timelines and communicate change on a continuous basis to a project team
Takes meeting notes and send to all required parties within 24 hours
Creates and maintains project workbook to communicate the latest status and project requirements to team members
Tracks and reports project timeline, Key Performance Indicators and other metrics
Conducts and documents project close-out processes
Manages communication between all stakeholders during all phases of the project
Develops necessary reports, templates within Google work apps, Microsoft Office and other tools
Creates regular insights for internal business partners and senior leadership
A LITTLE BIT ABOUT YOU
You are well-organized, accurate, structured and have excellent communication and listening skills. You can always see the big picture, but you don't forget about all the details. Planning and scheduling is what you are best at. You are focused on goals and problem-solver by nature. Balancing soft skills with analytical thinking is your strength. You energize others with your can-do attitude and now you are ready to break ground on what's next.
QUALIFICATIONS
5+ years of work experience and 4+ years of experience in project management or program management
Experience with project management methodologies and tools
Track record of managing internal/external stakeholders and differing expectations during project delivery
Excellence in conflict resolution
Experience with scheduling, controlling and monitoring projects
Excellent written and verbal communication skills
Excellent organisation and time-management skills
Excellent analytical and problem-solving skills
Leadership, team-building capabilities
Very good English skills (speaking & writing)
Very good working knowledge of Excel and PowerPoint
Nice to know Wrike, JIRA or other project management software
Nice to have experience in advertising industry, market research, data and measurement, media
ABOUT NIELSEN
We're in tune with what the world is watching, buying, and everything in between. If you can
think of it, we're measuring it. We sift through the small stuff and piece together big pictures to
provide a comprehensive understanding of what's happening now and what's coming next for
our clients. Today's data is tomorrow's marketplace revelation.
We like to be in the middle of the action. That's why you can find us at work in over 100
countries. From global industry leaders to small businesses, consumer goods to media
companies, we work with them all. We're bringing in data 24/7 and the possibilities are endless.