Credit Manager, Commercial Real Estate Debt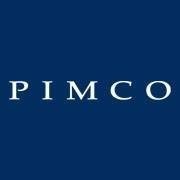 PIMCO
Munich, Germany · Remote
Posted on Saturday, November 18, 2023
PIMCO is a global leader in active fixed income with deep expertise across public and private markets. We invest our clients' capital across a range of fixed income and credit opportunities, leveraging our decades of experience navigating complex debt markets. Our flexible capital base and deep relationships with issuers have helped us become one of the world's largest providers of traditional and nontraditional solutions for companies that need financing and investors who seek strong risk-adjusted returns.
Since 1971, our people have shaped our organization through a high-performance inclusive culture, in which we celebrate diverse thinking. We invest in our people and strive to imprint our CORE values of Collaboration, Openness, Responsibility and Excellence. We believe each of us is here to help others succeed and this has led to PIMCO being recognized as an innovator, industry thought leader and trusted advisor to our clients.
Job Purpose / Role
We are seeking to recruit a Credit Manager who will be assessing the attractiveness of real estate investments within Commercial Real Estate Loans with the focus on populating and reviewing Issue Credit Ratings within a second-line of defense function. The focus will be on new transactions as well as on the existing portfolio.
Key Responsibilities
Generating and approving Issue Credit Ratings for Commercial Real Estate (CRE) Debt Transactions.
Development, maintenance and (re)validation of the CRE Rating Model with the Model Provider in accordance with the needs from internal Business or Risk Functions.
Support other internal functions with requests regarding CRE ratings (e.g. stress tests, rating sensitivity analysis).
Provide guidelines and trainings across all CRE Rating Model users to ensure consistent usage of the tool.
Analysis of new investments by writing independent transaction assessments for the Investment Committees based on deep insights into transactions.
Close collaboration and interaction with loan origination teams in Munich / Paris / London (including the participation in site visits, etc.).
Ongoing active risk focused analysis of single portfolio investments incl. regular quarterly transaction assessments and loan reviews, rating reviews, impairment notifications etc.
Interaction with internal stakeholders to address investors' requirements.
Support ongoing development of lending governance framework.
Key Requirements/Skills/Experience
Minimum 4 years of relevant professional experience in the real estate business.
Master's degree in Business Administration / Finance / Mathematics or similar, ideally with a special focus on real estate.
Additional qualifications as e.g. CFA, CCrA are highly appreciated.
Excellent knowledge of Microsoft Office programs, in particular MS PowerPoint and MS Excel, programming skills are a plus.
Strong analytical skills.
Proficiency and strong communication skills in English are required, further languages as e.g. German or French are highly beneficial.
Performance oriented and self-motivated.
Strong team player and ability to work under pressure and to meet tight deadlines.
Ability to collaborate and work with various departments in an international, diverse and highly interdisciplinary environment.
Travel activity required.
Equal Employment Opportunity and Affirmative Action Statement
PIMCO recruits and hires qualified candidates without regard to race, national origin, ancestry, religion (including religious dress and grooming practices), sex (including pregnancy, childbirth, breastfeeding, or related medical conditions), sexual orientation, gender (including gender identity and expression), age, military or veteran status, disability (physical or mental), any factor prohibited by law, and as such affirms in policy and practice to support and promote the concept of equal employment opportunity and affirmative action, in accordance with all applicable federal, state, provincial and municipal laws. The company also prohibits discrimination on other basis such as medical condition, or marital status under applicable laws.
Applicants with Disabilities
PIMCO is an Equal Employment Opportunity/Affirmative Action employer. We provide reasonable accommodation for qualified individuals with disabilities, including veterans, in job application procedures. If you have any difficulty using our online system due to a disability and you would like to request an accommodation, you may contact us at 949-720-7744 and leave a message. This is a dedicated line designed exclusively to assist job seekers with disabilities to apply online. Only messages left for this purpose will be considered. A response to your request may take up to two business days.